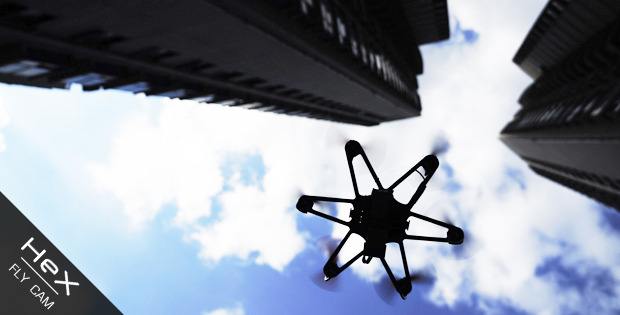 Last month, the long-awaited open source, 3D-printed nanocopter – the one we previewed back in January – known as the Hex Airbot started crowdfunding on Kickstarter.
The Hex Airbot team soared past its $10,000 funding goal for the smartphone-controlled nanocopter kit in just a few hours. Right now, with 28 days remaining, the funds raised total $313,538. Having set some 'stretch goals' for its project, surging past $300k means that the Sino-US startup crew can now afford to work on greater intelligent control for the copter – making it into a drone rather than just a nanocopter.
More AI
Arnab Bhadury, who works on Hex Airbot's artificial intelligence, explains to Tech in Asia that the new goal will "turn our tiny, little toy into a tiny, little autonomous drone." He adds:
Until now what we have is something that needs to be controlled. Even though it has some basic balancing features, it still needs to be controlled. We are aiming to make it more autonomous – like fly to a place and take a picture without having to fly it there manually.
Those changes will be built into the current Hex Airbot prototype model, which will start manufacturing in mid-November ahead of shipping to early crowdfunding customers some time in 2014 before Christmas.
Droning past $600,000?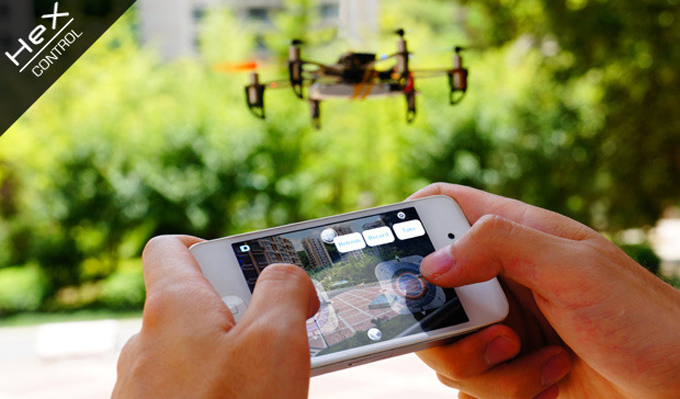 Other stretch goals have been set for its Kickstarter campaign. If $500,000 is surpassed, they'll work on a higher resolution wi-fi camera for the drone-like chopper; if they surpass $600,000, GPS will be added in to help it be even more autonomous outdoors.
Arnab says that the Hex team loves it drones:
We have done similar things with our bigger drone [experiment], using GPS and localization algorithms in tandem. But with a smaller copter that is usually used indoors, it's much harder to localize because GPS is usually awful indoors. We aim to fix that with additional sensors in the copter. Autonomy indoors!
The Hex Airbot Kickstarter campaign runs until October 10 and can be found here.
(Editing by Willis Wee)