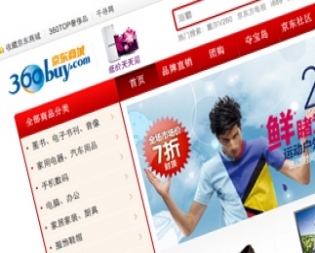 China's 360buy has been something of an anomaly late, as the e-commerce giant has been expressing interest in other areas like advertising platforms, e-payments, and even games. My colleague questioned the company's commitment to e-commerce a few weeks back, speculating that exploring other business models might be a potential 'plan B' if its fortunes in China's e-commerce wars take a turn for the worse.
But according to China Daily interview with the company's vice president Shi Tao, 360buy is about to double down on e-commerce, doing so on a global scale. The company will reportedly launch an English version of its website (the 'coming soon' placeholder is at en.360buy.com), with the goal of delivering products to over 36 countries, particularly in North America and Europe. 360buy has also opened up social presences, with Twitter, Facebook, and Google Plus accounts now active.
360buy will be an interesting case study among all the other Chinese internet companies looking to do business abroad. I would posit that unless you are in e-commerce where the perception of cheap is to your advantage, the made-in-China brand will be a toxic one for most Chinese companies set on global expansion. China's failure to develop soft power, combined with the government's perpetual dickishness [1], is creating significant impediments for Chinese businesses abroad. The recent troubles of Huawei and ZTE, as well as Baidu's issues in Vietnam are examples of this.
Conversely we can look at the success of Tencent's WeChat, which is being marketed without any hint that it is made in China save for a small Tencent link in the footer.
Stay tuned over the coming days, as we see exactly how 360buy's plans unfold.
Update 16:43 Beijing time: 360buy just sent out this message via its Twitter account, specifying when its English site will launch.
Thanks for following 360buy. Our English website will launch in the morning of October 18 (EST time).

— 360buy (@360BuyOfficial) October 18, 2012