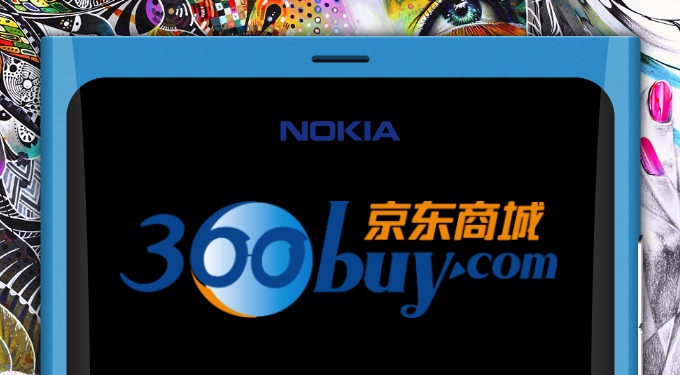 Nokia (HEL:NOK1V; NYSE:NOK) is having quite a disastrous time in China of late but it's not going down without a fight. The Finnish phone-maker has just signed a procurement deal with 360Buy, China's second-largest e-commerce site, that will see it buy 2 billion RMB (US$318 million) worth of Nokia phones in 2013.
The huge buy-up covers everything from Nokia's old Symbian phones to its newest and boldest Nokia Lumia 920, which runs Windows Phone 8 (WP8). The Lumia 920 was unveiled for China at the start of this month, and yesterday – coinciding with the 360Buy deal – it launched on 360Buy's online mall. It's selling there for 4,599 RMB ($731) in an unlocked state, with two versions ready to work with either China Mobile or China Unicom.
It's not clear how much 360Buy will spend to market its haul of Nokia gadgets, but it should be good news for the Windows Phone platform. Earlier this year we saw that China already has 14 percent of the world's WP users, but it's still early days in the smartphone battle against iOS and Android.
[Source: iMeigu – article in Chinese]