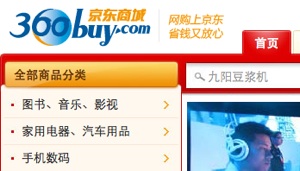 The vice-president of 360Buy, one of China's leading B2C e-commerce sites, has said that it is currently testing out an e-book service that will launch later this year. Shi Tao claims that 80,000 titles will be ready upon its public debut, and will stock 300,000 e-books by the end of the year.
360Buy's most direct rival, Dangdang (NYSE:DANG) launched its own e-book platform – a section on its site, plus mobile apps for iPhone and Android – a few weeks ago. It debuted with 50,000 titles, and will presumably expand its library by the end of the year as well. Plus, Dangdang has an upcoming e-reader of its own – in the manner of Amazon (NASDAQ:AMZN) with its Kindle – which will launch in a few months' time. It's not clear if 360Buy will tap an OEM to produce hardware of its own.
In the ongoing intense rivalry between the two firms, it's no surprise that 360Buy is aiming to launch with more e-book titles that Dangdang has at present.
Shi Tao – formerly a VP at Amazon China before shifting to 360Buy – told the China Daily yesterday:
Our customers are used to e-commerce, and many registered book buyers purchase books and videos at least twice a month.
And so he feels that now's the time to start the transition to e-books, as more people in China get into the swing of paying for digital content – and an increasing number have smartphones on which to read e-books.
On the upcoming 360Buy e-book platform, revenue will of course be shared with publishers – 200 of whom are on-board with this already – but no breakdown of the revenue ratio has yet been revealed.
360Buy is currently China's second-largest B2C e-commerce site, behind only Alibaba's Tmall.com. Dangdang is in third position.
[Source: China Daily]