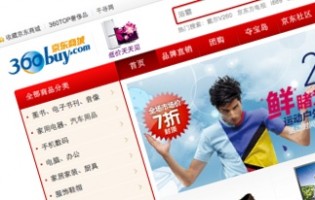 Although Alibaba (Taobao, Tmall, etc.) is still the 800 pound gorilla in the world of Chinese e-commerce, 360Buy has been building up some momentum. At a press conference earlier today, 360Buy CMO Lan Ye shared the company's latest (and most impressive) numbers.
Specifically, he said the site now has over forty million registered users, and that over the past two months they've been processing around 400,000 orders per month. He also said sales income was increasing at a rate of about 200 percent per year. That sounds pretty impressive, but it's not a huge surprise when you consider the additions the company has been making, like hotel bookings and other travel services.
Of course, 360Buy still has a ways to go before it can become the e-commerce king. This chart, of Q4 2011 market share in the B2C space in China show's 360Buy playing a clear second fiddle to Alibaba's Tmall. But it also shows there's tons of room for consolidation in this market.
[via Sina Tech]