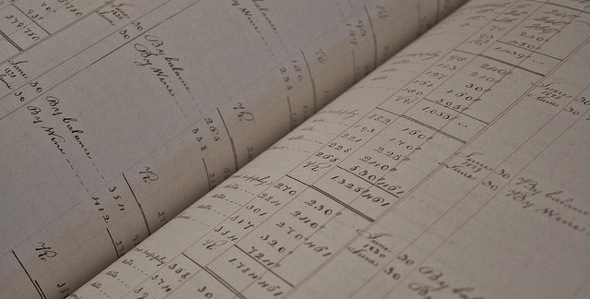 Cash flow management is a very important area of any business. Many a time, cash flow is that factor that decides the continuity of a business. Recognizing the importance, businesses invest in procuring good piece of accounting software that will assist the business in managing their finances.
Looking back today, accounting software has come a long way from the days where Microsoft Excel was the solution to services such as Xero and QuickBooks which reside on the cloud to allow you to manage your finances on your mobile phone.
But with so many providers in the market how does a business go around selecting the accounting software that would best suit their needs? Speaking to accountants and entrepreneurs, SGE found out that a very important step towards making this decision would be to identify the business process which you want to use to manage your finances and what kind of reporting functionalities the business requires.
Once you have decided what the business needs are take a look below where we have a quick comparison of some of the popular accounting software that would best fit Singapore-based businesses.
We will be taking a look at QuickBooks, Xero and MYOB.
MYOB LiveAccounts
MYOB is the name that has become synonymous with digital accounting and quite recently, MYOB revealed their cloud offering MYOB LiveAccounts. Being a very large organization, MYOB has the advantage when it comes to pricing. Its plan provides unlimited users and transactions at a very low price.
Who should try this?
– Businesses that want scalability with their accounting software
– Businesses that have or expect to have very large workforce
– Businesses that want a very simple solution at a very low cost
– Businesses that work on multiple platform because MYOB LiveAccounts is browser based
– Businesses that need 24/7 support
Who shouldn't try this?
– Businesses that are not used to the double entry system of accounting
– Businesses that have very complex tasks or processes
– Businesses that manage inventory
– Businesses that have subcustomers (e.g. the different departments within the organization)
– Businesses out of Australia can apply but the processes for application is cumbersome
Other Important Features
– Allows user to link with banks to provide real-time information on accounts and which will then allow automatic bank reconciliation. (Currently Only available in Australia)
– Very responsive product support team
Additional Notes
Based on conversations with the MYOB LiveAccounts team. Businesses can get an account set up even though they reside out of Australia. What you need to do is to contact the team at MYOB LiveAccount Chat and they will guide you through the registration process.
Cost
– S$34.00/Month for unlimited users and unlimited transactions
Find out more about MYOB LiveAccounts.
Quickbooks Online
Based on interviews and the Quickbooks Online website, the best reason for picking Quickbooks Online is because of its mobility. Quickbooks Online is a cloud service where you can get your accounting done anytime anywhere.
Who should try this?
– Small business that want a comprehensive tool to manage everything from inventory to payroll.
– Professionals who are always on the move
– Professionals that want to quickly generate reports on business financials.
– Businesses that are planning to rapidly scale.
– Professionals who want something really easy to use.
Who shouldn't try this?
– Businesses that have very complicated transaction layers.
– Larger businesses that manage huge number of inventories
Important features
– GST Compliance, localized version that takes GST into consideration in the accounting process.[For Companies residing in Singapore]
– Can create macros and formulas for certain processes.
– Various add-ons available e.g. tools to manage credit card Payments from customers, payroll
– Has mobile version of site
Cost
– S$39.90/Month for five users but unlimited transactions
Find out more about Quickbooks Online.
Xero
Xero is also a cloud based accounting software, one of the best feature is bank feeds let you automatically import bank statements into your Xero organisation from banks and other financial institutions, Saving you having to manually import them yourself.
Who should try this?
– Businesses that have access to programmers, Businesses that want 24/7 support, Xero provides 24/7 support
– Businesses that have very large workforce, Xero allows unlimited users.
– Professionals that have may have multiple businesses; Xero provides discounts on professionals that register multiple organizations with Xero.
– Businesses that have users working on multiple platforms e.g. Mac, Windows, Android
Who shouldn't try this?
– Businesses that have many complex processes
– Businesses that need audit trails
– Businesses that have very large number of transactions per week.
Other Important Features
– Xero Network, which allows Xero users to send invoices and to each other within the system. Your invoice becomes a bill in your customer's accounts, or vice versa.
– Allows payment via PayPal
– APIs are available so that you can create specific apps that can meet the exact need of your business
– Xero allows files to be attached to records, you can keep scanned receipts with expenses claims
Cost
– S$39.90/Month for unlimited users but limited transactions per week.
Additional Notes
Xero's Bank feeds are in beta. The Xero Blog has the list of the current banks that are currently being supported in beta.
GST Support is available on Xero. Businesses can take a look here on how to get it set up
TL; DR Version
Now for all you busy entrepreneurs out there here is a summarized "too long, didn't read" version of the article.
(1) If you are a business that is selling services and you can afford a bookkeeper then I suggest you look into Quickbooks because of its good report generation tools that you can go to even while you are on the move.
(2) Businesses that are selling goods such as E-commerce sites then I suggest you look into Xero because it allows integration with various online store platforms and payment services such as Shopify and PayPal. Xero Network also allows you to sync up transactional information between different parties such as your suppliers.
(3) Soloprenuers who are just getting started and are looking for a low-cost solution to explore the world of cloud based accounting, I suggest you look into MYOB LiveAccounts because it is free for one month and you don't have to install anything, because everything can be done via the browser also if you need help you can always contact the excellent 24/7 support team to guide you.
We hope this has been a good introductory guide. We have strived to be as accurate as possible but if you spot any mistakes, please let us know. No matter, please do ensure that you do your own research before making your final choice.
Image credit: futureshape (CC)