Nokia unveiled its Android phones a couple of days ago. Nokia Indonesia wants to make sure that local developers will port their games onto the forked Android OS as quickly as possible ahead of the Nokia X, X+, and XL launches. Last night the company announced the first three Indonesian games to be available on the new phones. Nokia developer evangelist Narendra Wicaksono explained that the three developers have been selected because of their good track record in developing Nokia apps:
1. Eyes on Dragon
Built by Own Games, users get to play as the company's mascot, Tako, who fell asleep while guarding a dragon. Now Tako has to chase the dragon while evading burning trees and an angry bull.
Eyes on Dragon is a 3D endless runner game. There are a few interesting things you can do inside the game like using a wizard's staff to change the game weather as well as playing mini-games like Flappy Cow.
Own Games has already made 10 games to date, mainly for Nokia Asha and Windows Phone platforms. The company has racked up about 3.9 million downloads across its titles.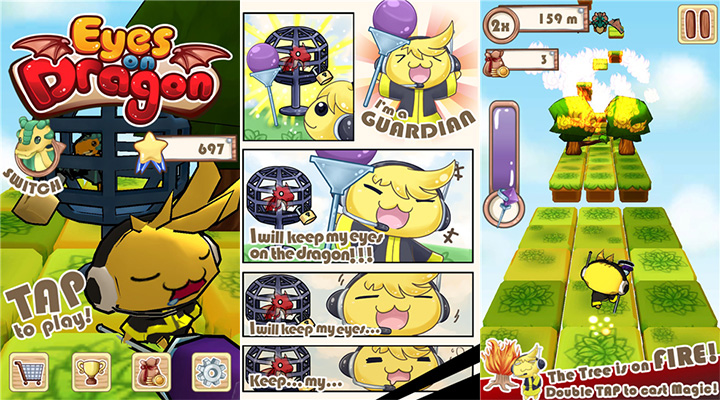 2. Tales of Marble
Tales of Marble uses similar game mechanics to those in Angry Birds. But rather than hitting piggies, users can hit marbles to save them from a dangerous area. You can use various power-ups like bombs and shadow attacks inside the game. There's also options to change your marble's looks with a moustache and Indonesian police hat.
The game – which recalls a traditional Indonesian marble game – is developed by The Wali Studio. The company also creates games and apps for Nokia platforms and has garnered 1.5 million downloads for its titles so far.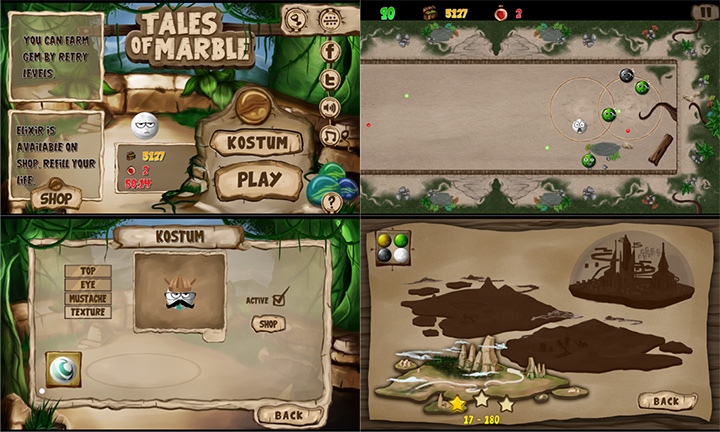 3. Roly Poly Penguin by Arsanesia
Roly Poly Penguin is a match three game similar to Line's Pokopang. You get to feed a penguin by matching fish of the same color. You can also evolve the fish into special fish with superpowers.
The game is developed by Arsanesia.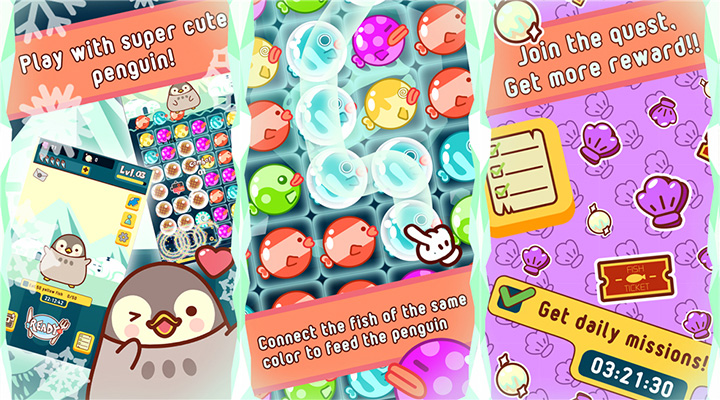 ---
Eyes on Dragon and Tales of Marble are ported from their Windows Phone versions. Roly Poly Penguin already has an Android version.
Wicaksono emphasized how easy it is to port Windows Phone games on Android as long as developers use certain game engines. Current Android apps can also work seamlessly on Nokia's Android store, just be sure to change all Google elements like maps and in-app purchases into Nokia's.
He explains that Nokia's Android store has one huge benefit compared to Google Play: carrier billing. The Nokia Store's carrier billing scheme is available in 61 markets across the world, working with 163 operators. Wicaksono adds that the user conversion using carrier billing works about 10 times better than charging through credit cards.
If Nokia X can prove popular in developing countries, then it is indeed a platform developers should consider.
(Read also: Nokia's Androids are cute, but they're not strong enough for Asia)
(Editing by Josh Horwitz)