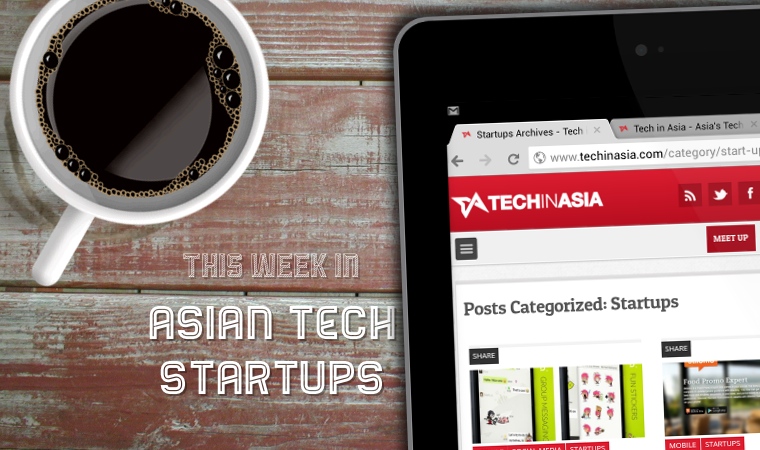 It's the time of week to shine our spotlight on a lot of startups across the region – this time there are quite a few from India. Remember, for startup tips and story suggestions, feel free to email us. Alternatively, you can send tips here and/or tell us about your startup here. Enjoy this week's list!
Launched in 2012, Telunjuk is an Indonesian price comparison site that provides e-commerce pricing info in real-time to its users. This week, the startup announced that it has received seed funding from Japan-based Venture Republic.
---
China-based Imagineers develops 3D printers that offer low-cost prototyping and system integration for businesses. Its own printer retails for $1,000 and is similar to Makerbot's popular Replicator model line.
---
Thailand's Builk is a software-as-a-service (SaaS) platform that allows construction companies to manage their construction projects. This includes tracking inventory, gathering construction information, and a sort of social network for construction companies.
---
RedBus has been touted as one of the most innovative young web companies in the world. On Friday it was acquired by Ibibo, an Indian joint-venture web company between China's Tencent and South Africa's Naspers.
---
Jiepang is China's biggest location-based service (LBS) – a social-network for sharing where you are, and what you're up to. It's latest social marketing tactic is adding branded photo filters to its check-in smartphone app.
---
Cashkaro is one of a new breed of online portals in India that offers deal coupons along with cashback when shopping online. Launched as a beta version early this year, the site now has deals for over 250 e-shopping brands, including big names like Myntra, Flipkart, MakeMyTrip, and McDonalds.
---
Indonesia's PicMix, which stands for 'pictures' and 'mixing,' is arguably Indonesia's biggest social photo sharing app. Picmix will soon launch an open API platform enabling developers to build apps and even games to reach out to the growing Picmix user-base. The startup will also start selling physical gift cards by the end of August at places like 7-11, AlfaMart, IndoMaret, and internet cafes.
---
PageSnapp is a web application that allows businesses to instantly create an Android mobile app using content from their Facebook pages. AngelHack awarded Team PageSnapp, who was the grand prize winner, with a $5,000 travel grant to visit Silicon Valley.
---
Squar, which aims to be Myanmar's first social network, is at the bleeding edge of social media in a country where internet penetration sits far below 10 percent, and SIM cards (because of their rarity) cost over $200. Read our interview with the founder here.
---
Originally hailing from Netherlands and launched in six countries across Europe, the first Asian destination for couponing site Flipit is India. The basic idea is that Flipit partners with online retailers to offer substantial e-shopping discounts. In India, Flipit has already buddied up with the likes of MakeMyTrip, Yebhi, and chains such as Dominos Pizza.
---
OneFlare is a local services listings startup headed by Singapore-born CEO Marcus Lim. This week, it was revealed that it has raised $500,000 from three Australian angel investors, and it plans to launch in Singapore.
---
Literally meaning "love delicious food" in Chinese, AiMeiWei has just revealed that it has secured $2 million in funding to fuel the growth of its Foodspotting-style social app for Android and iPhone.
---
Indonesia's [GiftCard[(http://giftcard.co.id/) offers physical gift cards which can be used in multiple stores. Its newest product is TaDa, a gift card which can be used for three things by users: redeeming as voucher card at over 40 Tada merchant partners, donating the card's value to Tada's 11 affiliated charity foundations, or simply redeeming the card value for good old cash. Best of all, the TaDa cards have no expiration date.
---
MetroTarkari is a Kathmandu-based e-grocery site that has been around for almost a year now. Founded by 28-year-old Anil Basnet, the startup has reportedly grown to six employees and now has more than 500 registered customers.
---
Lifebit is an app that aims to make documenting life addictive. It is a social, community-based personal diary with challenges, quests, points, and badges. Lifebit is one of the first 10 startups in the Philippines funded by Kickstart Ventures.
---
India's top homegrown contender in the global messaging app battle is Hike, which launched back in September last year. Today Hike has been updated with four crucial new features to help the social app in its battle with Whatsapp, Line, KakaoTalk, and WeChat both in India and around the world.
---
Page365 is a startup that analyzes text on Facebook commerce pages, and translates that into a dashboard for sellers to monitor their customer behavior, requests, and purchases.
---
Now two years old, Talkbox was once ahead of the game, but it is now threatened by big boys such as Whatsapp and WeChat. It has caused them to pivot to a viable business model to stay afloat. Talkbox opted for a two-pronged business-to-business option. They've just released the enterprise version of their app, called Talkbox Teamwork.
---
Singapore's online marketplace for local industry verticals FlagAHero recently launched its beta site. After operating for nearly a year in alpha phase, the beta version sees the startup pivot from originally offering microjobs to users (similar to the US's TaskRabbit), to focusing on more serious professional jobs like photography.
---
After deciding to pivot away from being a site for gamers to sell off old games, Delhi-based Bootstrapp has launched this week with its new and broader focus – that is to buy up old gadgets and sell them on for you.
---
Related startup stories
---
Events
Up next, we will be organising a premiere screening of Crocodile in the Yangtze, a documentary about the early days of Taobao, the e-store created by Alibaba founder and former CEO Jack Ma. Our Singapore event tickets have all been snapped up.
Readers in Kuala Lumpur, please head over here to register for the event. Tickets are free, so grab them while stocks last!
---
Like RSS? There's always our Asia startups RSS feed!