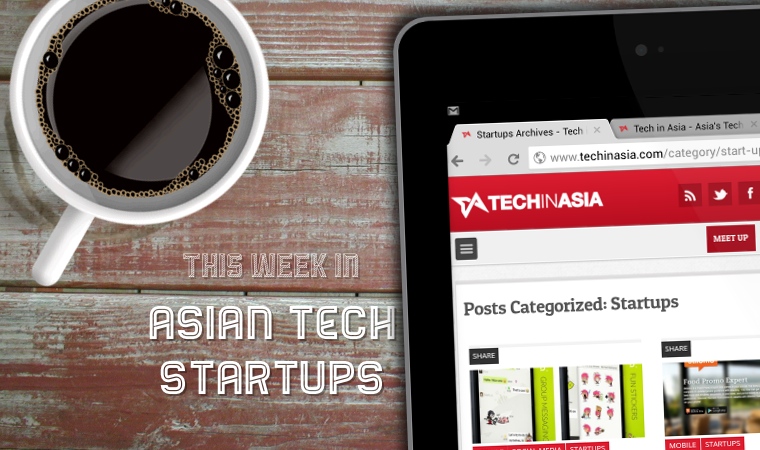 It's time for a round-up of our featured startups this week from across the region. Remember, for startup tips and story suggestions, feel free to email us. Alternatively, you can submit tips here and/or tell us about your startup here. Enjoy this week's list!
Founded in 2010 and launched publicly in April 2012, Spuul legally provides users with the latest Bollywood movies and Indian TV content on the web, Facebook, and mobile via a freemium model. It currently has about 900 movies and 300 TV episodes available and is adding new content at least on a weekly basis.
---
With its beta launch in May this year, Japan's Anipopo is a platform that allows users to crowdfund the latest up-and-coming anime artists. It recently got Kenji Itoso, one of Hayao Miyazaki's main apprentices, on board with his latest project.
---
OneFlare is a local services listings startup headed by Singapore-born CEO Marcus Lim. We have previously covered the startup last week where it was revealed that they raised $500,000 from three Australian angel investors, and plans to launch in Singapore. This week, we present to you OneFlare's founder story.
---
Wego is a Singapore-based travel search engine which is available in 30 languages and 52 countries. This week, the startup revealed it has wrapped up a series C funding round led by Crescent Point; the other investors are Victoria Capital and existing investor Tiger Global.
---
SocialEnable, a Thailand-based social media monitoring system was developed by Computerlogy, a team that has been in the IT industry more than a decade in IT systems for big enterprises. The startup's product aims to be the complete social media monitoring tool in the Thai language, which can manage and monitor various social networks you have, such as Facebook, Twitter, Google+, and Pantip (Thailand's top homegrown social site).
---
With a presence in both Malaysia and Singapore, Malaysia-based startup iMoney will now be expanding to consumers in the Philippines. iMoney gives users the latest financial info, like interest rates and loan charges at major banks through its financial comparison website.
---
Phroni is a useful tool that converts certain words or phrases in your mobile browser window into links that take you to sites like Wikipedia, YouTube, or Google where you can explore more information. Having been available for a while only as an add-on for Firefox for Android, Phroni is now also ready in the form of an extension for folks who prefer using Dolphin Browser or Sleipnir on their Android phones.
---
E-commerce food delivery service Foodpanda has recently gone through a rebrand in Vietnam and a merger with a Singapore rival. This week, FoodPanda in Malaysia added more choices for its customers as it ties up with coffee giant Starbucks.
---
Currently only available to invitees, Indonesia's Bobobobo offers unique, luxury experience packages for travel and city jaunts, as well as some luxury items.
---
Momo is one of China's top dating mobile apps. It allows users to chat with new friends within his or her proximity. The app has recently updated to v4.0 on both iPhone and Android and added a bunch of new features – all of which are aimed at monetization.
---
Based on an insider source, Singapore-based design-focused e-commerce site HipVan, has recently concluded an angel financing round. With this new investment, Hipvan has officially entered Malaysia with a .my domain, competing head-to-head with local site DSYR and also Singapore's Kwerkee.
---
Bhinneka, an Indonesian homegrown B2C e-commerce site, is arguably Indonesia's biggest online store for computers. Read our interview with CEO Hendrik Tio about the company's progress and vision – and its battle against Rocket Internet's Lazada Indonesia.
---
Officially launched in June 2009, India's top homegrown news reader app NewsHunt has officially hit 10 billion page-views and has nearly outflipped Flipboard in terms of the number of stories read within the app. NewsHunt is very inclusive in terms of languages and content, supporting 99 newspapers in 11 languages.
---
Philippine-based startup Tudlo is able to tell its users if there is a natural disaster within their vicinity, such as an earthquake, flood, typhoon, fire, heat-wave, an act of terrorism, car or plane accidents, or even a pandemic alert.
---
Stockbit is a social networking community for Indonesian traders and investors and aims to integrate stock news and information into one platform that is light, stable, and real-time.
---
Didi Dache is a taxi finder app based in China. It has the largest number of passengers in the country. Check out our review of the app in which we also talk to Beijing taxi drivers about why and how they use such taxi-booking smartphone apps.
---
Originally started in 2011 in several countries across Latin America, Rocket Internet's taxi booking service EasyTaxi has secured a round of funding for its global expansion. It currently has presence in Malaysia and South Korea, and will soon launch in Hong Kong and the capital cities of Thailand and the Philippines.
---
Startups in events/incubators
---
Related startup stories
---
Events
This upcoming November 21 and 22, we will be bringing our signature Startup Asia Conference back to Jakarta, Indonesia! To be held at Plaza Bapindo, the bi-annual Startup Asia conference will feature promising startups from around the region, a revamped Startup Arena competition, a 24-hour long hackathon, and, of course, a huge line-up of interesting industry speakers. Check out the official conference site for more details.
---
Like RSS? There's always our Asia startups RSS feed!