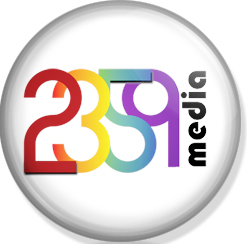 2359 Media, a Singapore-based mobile marketing provider, told Penn Olson that it has just ended its Series-A investment round with an investment sum of SGD $1 million (USD $770,000). The newly injected fund will be used for expansion to the U.S market.
SingTel Innov8, a wholly-owned subsidiary of the SingTel Group, led the round, making it the first investment by the corporate venture capital fund since its launch in September 2010.
In addition to its investment in 2359 Media, the two companies have agreed to work together on projects of mutual interest that will bring value to their customers. NUS Enterprise also participated in this investment round.
Founded in 2009, 2359 Media is looking to further the development of their core product, MobDis, as well as expand its distribution to the US market within the next quarter. MobDis is an HTML5-based mobile advertisement creation platform that allows marketers and designers to rapidly create, publish and share engaging mobile advertisements. 2359 Media received its initial funding from the Young Entrepreneurs Scheme for Start-Ups (Yes! Start-ups), a funding scheme initiated by SPRING Singapore and was incubated under NUS Enterprise Incubator.
"This investment represents a major milestone for 2359 Media as we make the transition from a promising early-stage technology startup into a commercial enterprise facing a growing global mobile advertising market," said 2359 Media Co-founder Zhou Wen Han.
"We are very excited as this proves the value MobDis brings in terms of innovating the way brands advertise on mobile." The company has already begun hiring for a new office in US, scheduled to be operational by March 2011.
Plans for expansion to the US market is a first step toward global reach.
"We look forward to achieving our vision of connecting brands and organizations to consumers whenever and wherever they are, by leveraging on the reach and infrastructure of our investors to help accelerate growth and solidify our presence in the global mobile advertising space," said 2359 Media Co-founder Wong Hong Ting.
"We welcome SingTel Innov8 and NUS Enterprise in supporting the business and providing the opportunity to push MobDis to overseas markets."
2359 Media has worked with companies including SingTel Singapore, Volkswagen Singapore, Far East Organization, TechCrunch, MediaCorp and the Media Development Authority of Singapore.