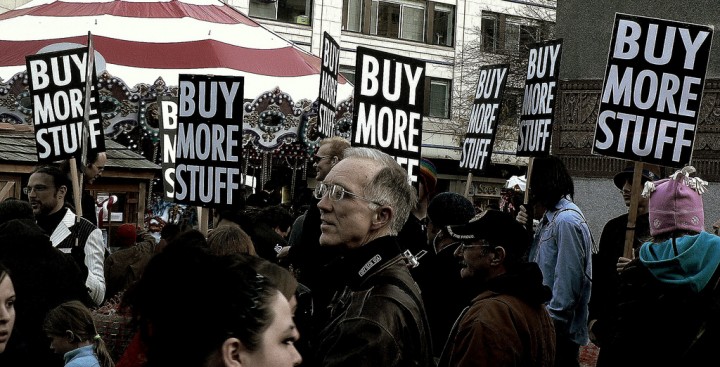 At a Christmas gathering among friends in Singapore, I was surprised to learn that a couple of them have begun selling second-hand stuff on Carousell, a consumer-to-consumer mobile marketplace app. Neither are in the internet industry, and only got to know about the service through word-of-mouth.
One friend has already sold over S$600 worth of items, and most of the goods he's put up has at least one enquiry. That got me curious. So I checked out the app, and it turns out that I have quite a sizable group of non-tech female friends who are using it to sell anything from fashion items to skincare to gadgets.
These are good signs for the Singapore-based startup, which launched less than two years ago.
Carousell seems to be on a tear lately. While it has not released user numbers, it claims to have over 500,000 products listed on the app, and on Android it has between 50,000 to 100,000 total installs (Google Play doesn't track un-installs). It has even snagged $800,000 in seed funding from investors.
Foundations are being laid
Across the mobile commerce sector, a similar story has emerged: Online shoppers are changing their behavior en masse, moving from buying and selling on forums to transacting on blogshops and web marketplaces and finally onto mobile devices.
While PayPal made headlines by enabling mobile shopping through the scanning of QR codes on physical posters, it is ultimately a clunky experience that will by no means define the future of m-commerce.
Instead, what is on the rise are native app experiences (and web apps, to a lesser extent) that enable seamless payments and the delivery of goods to the user.
The foundations are being built. This year alone, I've calculated that at least $638 million in investments have been made into e-commerce in Southeast, with the majority coming from Rocket Internet.
Some of the money have gone into native apps, such as those by Rocket Internet ventures Zalora and Lazada, with each already accumulating between 100,000 to 500,000 installs through Google Play.
Dealguru, a successful daily deals company, has invested in another C2C mobile marketplace called Duriana, while Singapore's leading telco SingTel has put its muscle behind Lyke, a B2C marketplace app that already offers a smooth experience from browsing to payment. Both of these services are expected to ramp up their marketing in the coming months.
Meanwhile, Kaskus, a popular online forum in Indonesia, will unveil its e-commerce platform next year. It may not be long before it makes its move into mobile.
Online retail is not the only channel getting a funding boost. Thailand's aCommerce and Singapore's Anchanto are taking the load off companies that want to enter e-commerce by handling logistics. There's even word of a well-funded logistics startup that will debut in Singapore next year. Meanwhile, Coda Payments and Facebook-oriented Fastacash, both based in Singapore, want to solve the payments conundrum in developing countries.
With money now secured, these companies have the capability to scale up rapidly and spend on marketing. Watch out for them in 2014.
It's gonna get really crowded
It's not just local multi-national corporations (MNCs) and startups that are getting in on the action. Aside from Rocket Internet, Japan's Rakuten and China's Taobao are just some of the big international e-commerce companies that have recently expanded to Southeast Asia. While much of the marketing has focused on their web stores, they could start devoting more attention to their mobile apps soon.
Line, a messaging app that is getting increasingly popular by the day, could transform into a mobile commerce giant. While it's already making loads of money from selling stickers, it has recently begun experimenting with physical goods.
In Japan, it launched Line Mall on Android, a standalone service that is not yet connected to the chat app.
Line is also preoccupied with Southeast Asia. Besides a marketing assault to promote its chat app, it has begun doing flash sales in Thailand through its messaging service, selling iPhone cases and cosmetics. The small experiments seem to be working well: It sold out 500 lipsticks in five minutes, which means this could be a harbinger for bigger things in the new year.
With 300 million registered users worldwide and 14 million active users (Line wouldn't say how active) in Indonesia alone, the Japanese company cannot be ignored due to its ability to drive a massive, highly-engaged audience towards sales.
Adapt or die
Several trends are converging to make mobile commerce lucrative. In Southeast Asia, Singapore represents a small but ideal market due to its GDP per capita and mobile penetration rate. However, metropolitan areas in developing countries, like Jakarta and Metro Manila, should not be underestimated for their potential. The region's eagerness towards sites like Facebook and Twitter would mean that m-commerce players can tap on social media marketing to increase their reach.
Given that mobile commerce has seen some small-scale successes, expect more companies to catch the mobile commerce fever in 2014 for fear of missing out. While telcos and mobile services are best positioned to take advantage of the wave, outsiders could soon vie for a slice of the pie.
SingPost, Singapore Press Holdings, and MediaCorp are just some of the large corporations that have begun investing in online retail, and they could become active in a wide variety of e-commerce genres, be it food, digital publishing, groceries, or fashion.
There are going to be problems, of course. Mobile commerce is dependent on a steady internet connection, and much of Southeast Asia still lacks that.
Logistics and cultural issues remain, which means many of these startups, after finding success in Singapore, might struggle to get traction overseas.
As hundreds of companies, from one-man operations to the largest MNCs, figure out how to make mobile commerce work, expect a wild and crazy ride in 2014.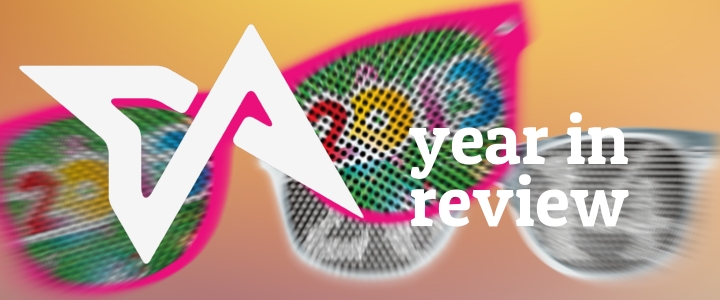 (Editing by Steven Millward, lead image credit: Amit Chattopadhyay)