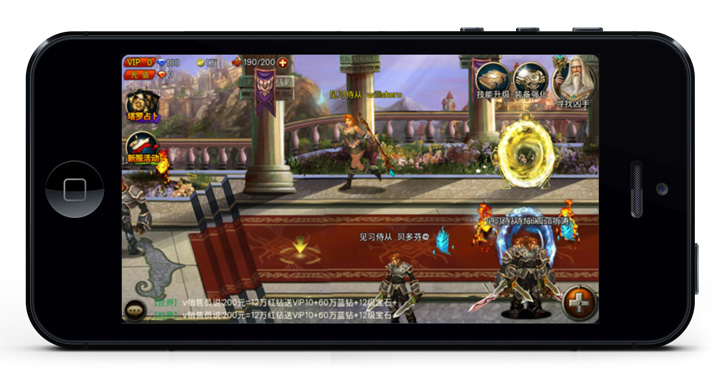 Developed by Chinese gaming studio, Linekong, Excalibur (王者之剑) is seeing over 20 million downloads so far in China with several tens of thousands of concurrent gamers online per day.
Available on both iOS and Android, Excalibur's gameplay is sort of like Gameloft's Dungeon Hunter type of MMORPG mobile game but with less impressive graphics and art. You go through the story of the old ancient King Arthur era England where you play the role of a hero – the typical warrior, wizard, assassin – fighting against the dark side. The fight scenes aren't as robust as Dungeon Hunter, with characters only able to attack horizontally, and they must be in line with the character's direction. So the game fight is honestly quite a disappointment especially when it markets itself as having "Diablo style graphic."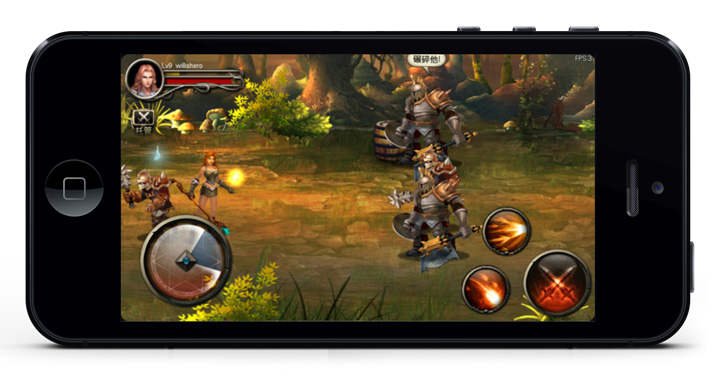 Despite all that, I can see why people like it. Excalibur is extremely social. Back in town, you see many other players on the same server. While in the public chat, many other gamers are looking for team members for team raids. This adds stickiness to the game.
With rapid growth in China, the company plans to push the Excalibur in Japan, South Korea and English-speaking markets in August. It is also in development to push the game in Turkey, Vietnam, Indonesia, and Middle East. A company representative says that all localization is done in-house and they are in the midst of talking to local publishers to work with. The game's copy is primarily all in Chinese but with English voice over for its game introductions. Art is also skewed towards a more western style which is quite a unique combo. Thus, Excalibur perhaps plans to go abroad from the very start.
If you understand Chinese and enjoy team play and don't mind inferior graphics, you might want to give Excalibur a go here. Note that the game is only available for jailbroken iOS devices. So an Android device is a much better bet to start playing Excalibur.
The is part of our Chinajoy 2013 coverage.
(Editing by Anh-Minh Do)