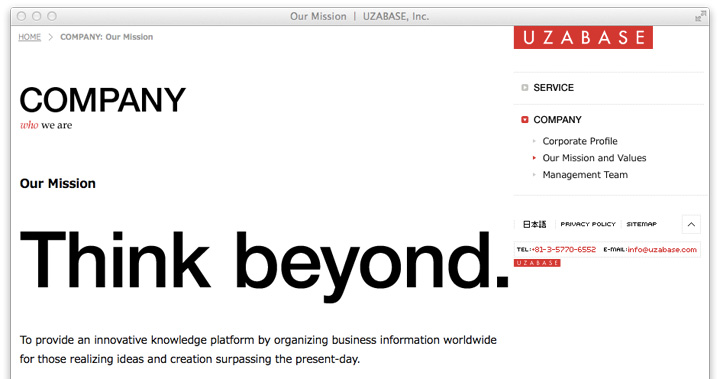 Founded by Yusuke Umeda, Ryosuke Niino, and Yusuke Inagaki in April 2008, Uzabase's first product is SPEEDA, a company database information platform built for industry analysts.
Two of the three co-founders were bankers at UBS. They teamed up with a systems consultant to form a trio who aim to upend the financial industry. Umeda told Tech in Asia:
While the salary is great, we didn't quite enjoy our work. I couldn't find information efficiently to do my job well. At UBS, I usually had to work until midnight. A lot of needless time was spent on searching for information. It's really inefficient.
Frustrated with data digging, Niino and Umeda left UBS to build SPEEDA with Inagaki. It serves many of the same functions as Bloomberg Terminal but only better, faster, and sleeker. "Bloomberg Terminal is really difficult to use. SPEEDA has better UX and speed. We focus on usability," says Umeda.
(See: A genius idea was born after 2 entrepreneurs grew frustrated with corporate processes)
While Umeda has extensive experience in the financial industry, SPEEDA had little reputation back then, so it was really hard to convince content providers to work with them. "The content providers didn't trust us. So we thought, instead of asking them to pay a lump sum, we proposed a revenue share model. It worked because they had nothing to lose," he says.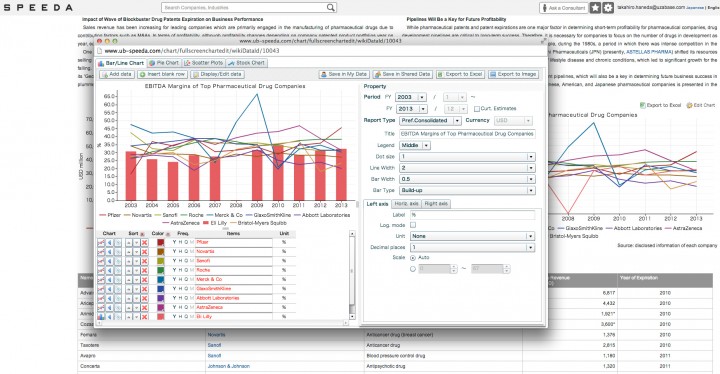 In 2009, shortly after its founding, SPEEDA broke-even and was profitable. But to scale quickly, Uzabase accepted an undisclosed investment from GMO Ventures Partners and other leading Japanese venture capital firms in the same year. In 2012, it received around US$2 million in investment from Globis Capital. SPEEDA charges its clients a subscription fee of about US$1,200 per month for a minimum of one year.
Today, SPEEDA is available in both Japanese and English and tracks over 98 percent of the world's listed companies and 170,000 private companies from across 180 countries and 550 industries. It claims to be Asia's largest company and industry database. Besides Tokyo, Uzabase has offices in Singapore, Shanghai, and Hong Kong, employing over 100 staff.
NewsPicks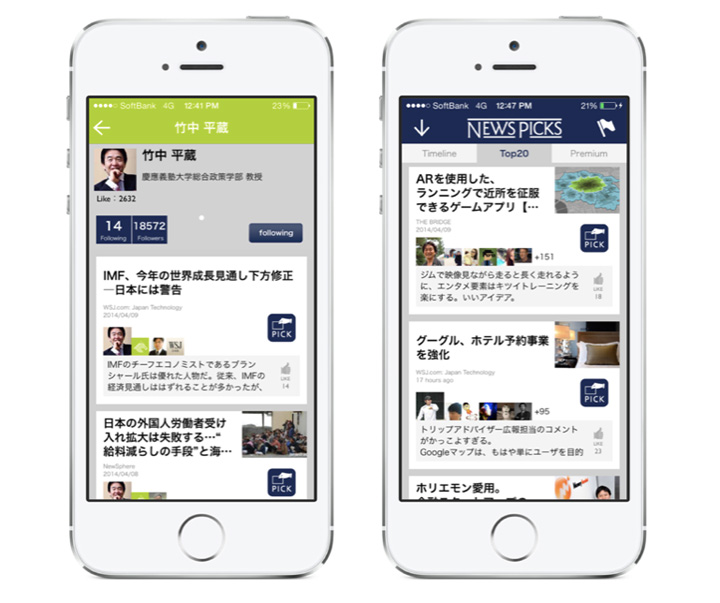 Having grown SPEEDA into a profitable venture, Yusuke and his team aren't satisfied. Uzabase went on to launch a business news app called NewsPicks. Users are able to read over 60 free business news sources plus an additional eight premium news sources for 1,500 yen (US$14.40) per month.
Unlike other popular Japanese news apps like Gunosy and Smartnews, NewsPicks prides itself as social and business-focused. NewsPicks attracts business leaders who frequently share their thoughts and opinions on the news they read. Users can follow the thought leaders and participate in discussions. "Interaction is the key differentiation," says Yusuke. He adds:
We want to be the number one platform for business information. With SPEEDA, we are just catering towards a very niche and specific type of people. With NewsPicks, we are able to reach the general business people.
(See: How a musician-turned-entrepreneur built a company that generates over $400 million per year)
Uzabase is believed to be gunning for an IPO, though Umeda doesn't have any plans for when.
"Hypothetically, all three founders would want to remain involved in the leadership of the company. We would want to be in control," says Umeda.
When asked if an exit is possible, he says no, explaining that he prefers to lead the business.
"You never know what's going to happen after you sell your company," he says.