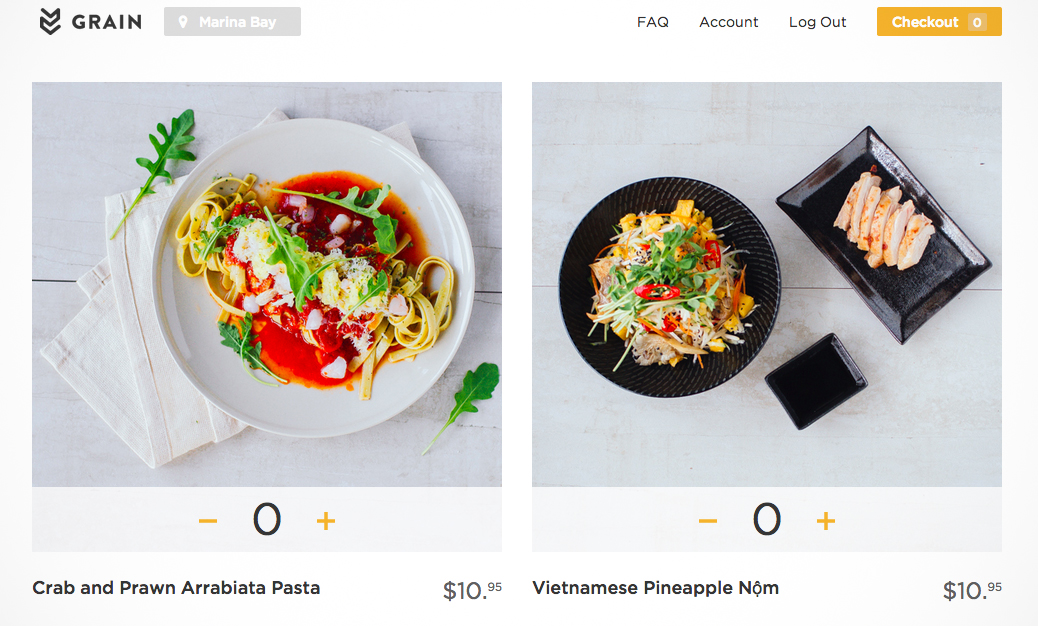 Food is central to many cultures. The Japanese are renowned for their sushi, Singaporeans revere their cheap hawker food, and Indians have, well, 36 regional cuisines to choose from.
The problem is that they're often unhealthy. White rice has tons of fast carbs, which raise the risk of diabetes if consumed over five times a week. Coconut milk, used in curry dishes in South Asia, can make you pile on the weight.
Yet healthy food isn't readily available in Asia. Brought up on cheap local fare and McDonalds, Asians won't change their diet easily. The lack of demand, coupled with the relatively smaller number of health-conscious eateries, heighten the difficulty of healthy living.
Singapore startup Grain is turning this into an opportunity. Think of it as an Uber for wholesome food: it serves up ready-to-eat dishes to a taxi stand near to you, and it promises to do it on-demand.
"The moment you think about food, we want to get it to your doorstep within 15 minutes," says Yi Sung Yong, one of the co-founders of the startup. Typical food catering services take much longer.
Grain is a young operation. It only began delivering at the end of 2013, stopped for a couple of months, and then kickstarted it again in February 2014.
They've tried different things. Initially, you'd tell Grain your preferences and plot out a week ahead which days you'd like your food, but that approach made operations difficult since they had to cook many variations on the same day. Customers also found it inconvenient since schedules often change. The new on-demand service is designed to better meet their needs while making the business easier to run.
Eats in a box
I decided to try Grain for myself. Here's the downer: while it is available for lunch and dinner and recently added cold-pressed juices to the repertoire, it only delivers within the Marina Bay area for now. So if you're hungry but residing outside its delivery zone, tough luck.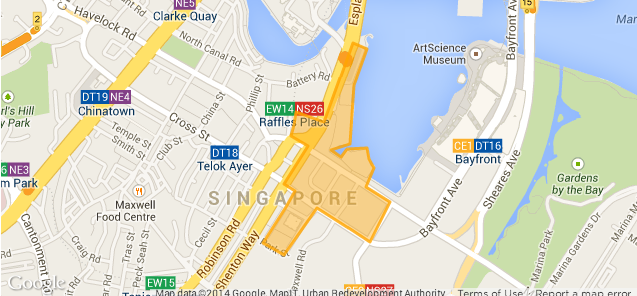 Signing up and ordering is a breeze. After creating an account, you'll need to enter your postal code to set up your pick-up spot, which for me was the Ocean Financial Center taxi stand.
You place orders between 11am and 2pm for lunch, or 5.30pm to 8.30pm for dinner. You can pick any number of items – perfect if you're ordering for co-workers. A main dish costs around S$10 (US$8) and juices around S$5 (US$4), which is in the vicinity of what healthy eateries charge. Payment is done via credit card only and processed through Stripe, which makes the entire checkout process a joy that's rare in Asia.
Then it's time to wait. Grain sends you an email to confirm the order. Once its delivery car is about to reach your building, you'll get a notification to come down and collect your grub.
But if you're an idiot like me who missed the call and text, you can call Grain to let them know you're still keen to eat. I found the process rather smooth, so no complaints there.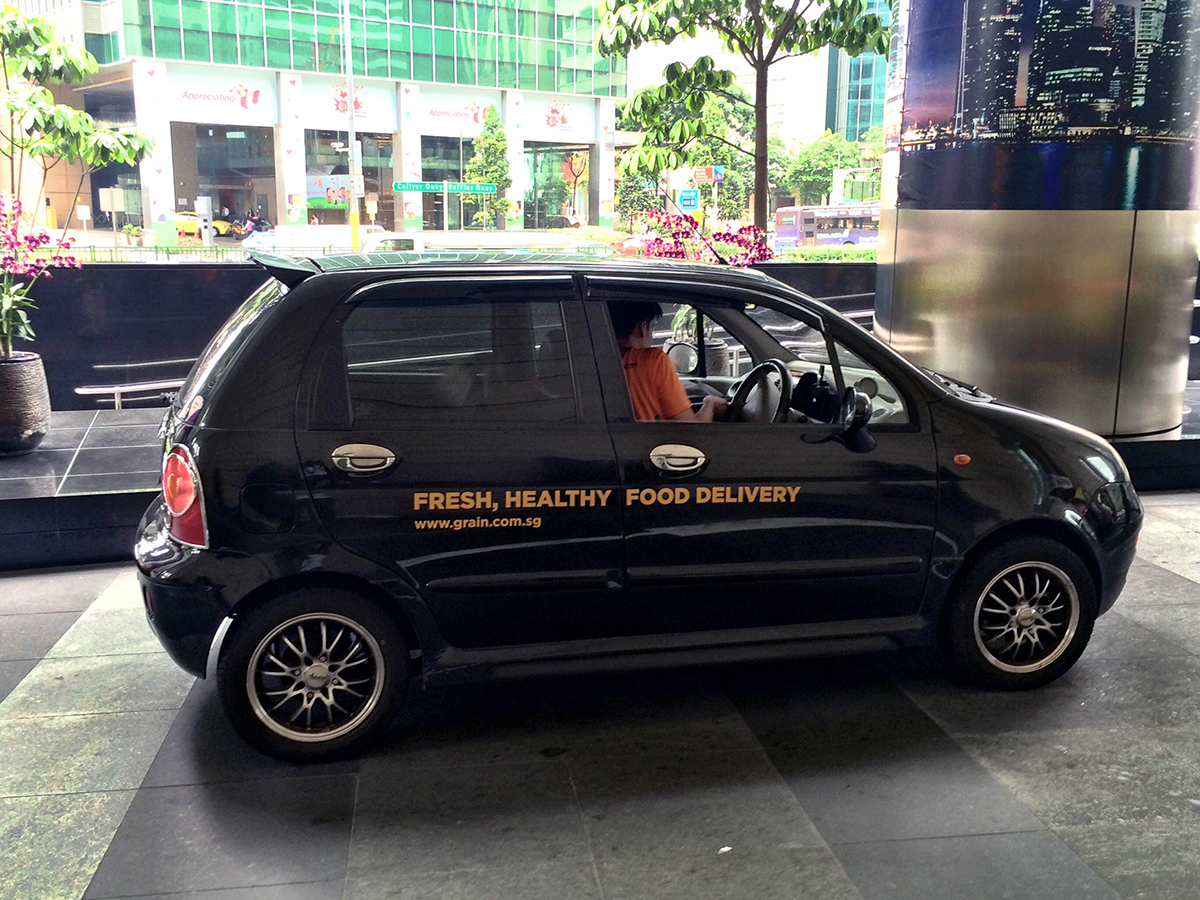 Now on to my favorite part: the food. I picked the crab and prawn arrabiata pasta, which came to me in a plastic container slotted into a cupboard box. The nutritional information is plastered onto the box, but if you're like me and trust the company to make decisions for you, it can be safely ignored. The package also contains a spork and a paper napkin.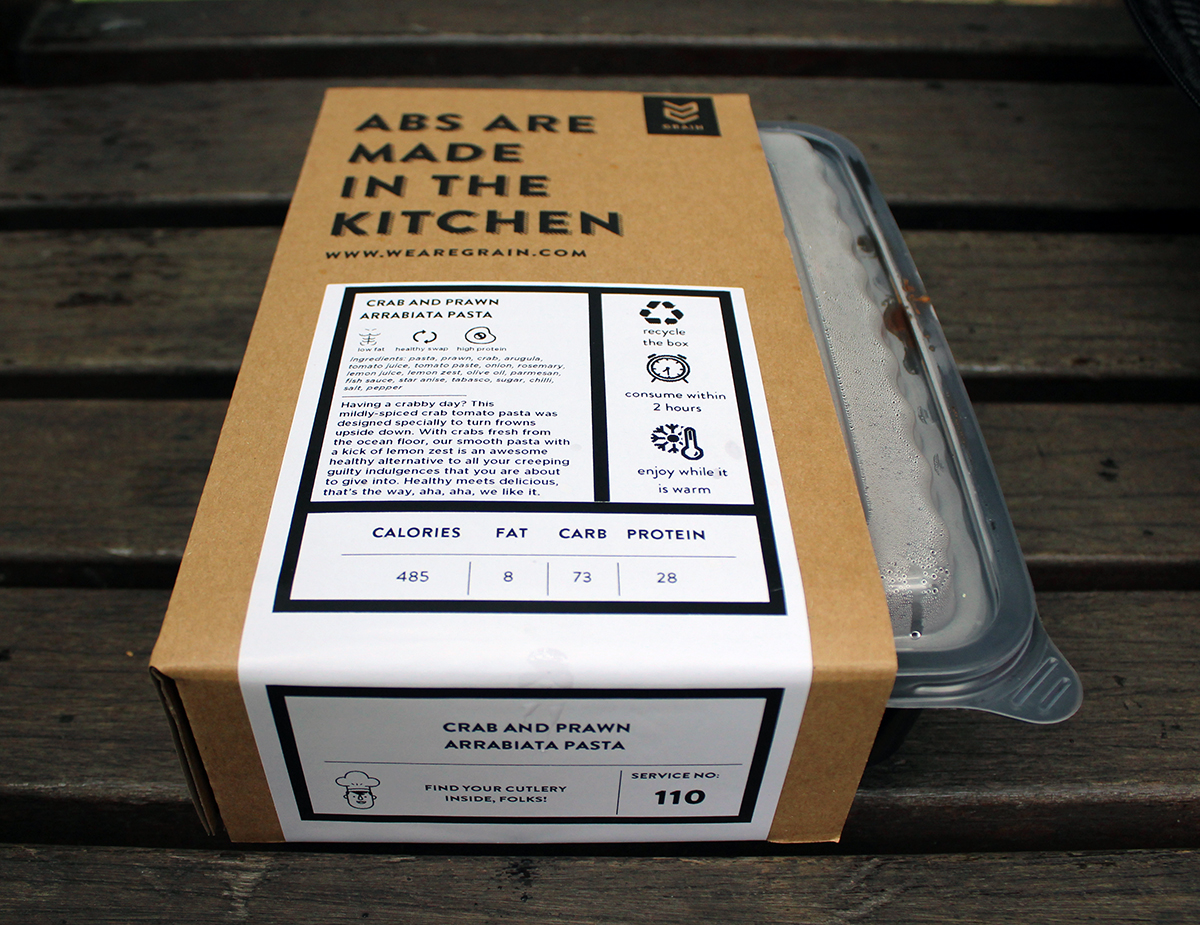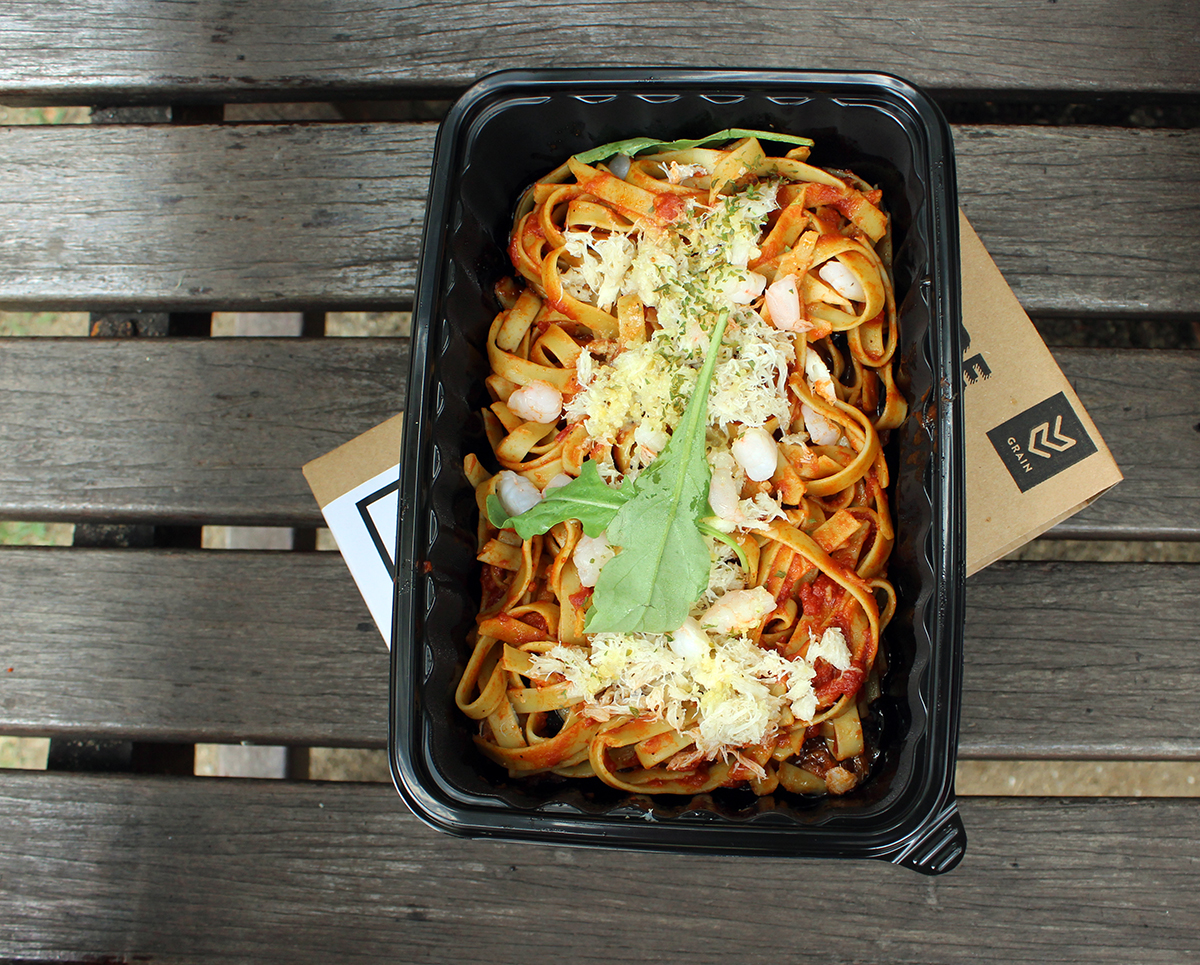 As promised, the food was warm and ready-to-eat. The seafood tasted fresh, and the pasta sauce is more flavorful than what you'd find in a watered-down pasta chain. The portion was respectable but small for me, so I was hungry again way before dinner.
This wasn't my first time tasting Grain's food. They've kept up their standards, but I'm more partial towards their Western offerings, although that may be just my personal preference.
Grain has gathered some culinary firepower to work the menu. It engaged Isaac Tan, who was formerly the group chef for WWW Concepts, which runs restaurants like Mariko's and Bartini Kitchen. It recruited Terence Chuah, who previously worked at fine dining establishments Jaan and Les Amis. He also did stages at top overseas restaurants Mugaritz and Narisawa.
See more: iChef is bringing startup savvy to Taiwan's new class of food entrepreneurs
Can Grain sustain itself?
The food delivery business is intensely competitive in Singapore. Aside from traditional food caterers, a group of enterprising young Singaporeans are now putting their own spin on serving lunches to busy executives. Unlike incumbents and online food delivery giant Foodpanda, these businesses have done away with minimum delivery – you can order for a party of one or the whole office.
They share a common goal: make meals as convenient as possible by allowing customers to avoid insane lunch crowds. Lunchbox works with restaurants to deliver meals to customers in under an hour, but it might struggle against Foodpanda, given the latter has a similar value proposition and business model but more variety and island-wide delivery.
Feedex also acts as a middleman between restaurants and consumers, except that it has a brick-and-mortar collection point where people queue up to collect the food after ordering it online. Aside from the inconvenience of walking to the place, high property rentals in the Central Business District can drive up costs for the startup and slow its ability to scale.
Grain faces its own set of challenges. On-demand delivery is ambitious, and sometimes even large restaurant chains like McDonald's and Pizza Hut struggle to make it work. Besides mastering logistics and coordinating collections, Grain has to contend with running a central kitchen – not easy for a new outfit.
The business model does have advantages though. Plenty of startups are doing it in Silicon Valley, and they're picking up steam. Grain is what venture capitalist Chris Dixon calls a "full-stack startup". Examples include Uber, Tesla, and Warby Parker. He writes:
The full stack approach lets you bypass industry incumbents, completely control the customer experience, and capture a greater portion of the economic benefits you provide. The challenge with the full stack approach is you need to get good at many different things: software, hardware, design, consumer marketing, supply chain management, sales, partnerships, regulation, etc. The good news is that if you can pull this off, it is very hard for competitors to replicate so many interlocking pieces.
So while the ride may be rough for Grain at the start, it can speed away from the competition once it goes past a certain point. By managing both the kitchen and logistics, it could drastically bring costs down in ways that pure online platforms can't.
Grain also has a branding advantage. Right now, healthy food commands a premium, which means it could attract a niche group of eaters who won't mind paying more. And once it builds customer loyalty and rides this wave to a certain volume, it can start mainstreaming.
"As we scale, the price should be brought down. That's the long-term vision," says Yong, echoing Uber's playbook of expanding beyond premium limos to plain Corollas which cost the same as city cabs.
But to get there, it'll need Uber-sized funding. While the startup is bootstrapping, Yong intends to raise money when it's time to expand to a second kitchen.
Fortunately, the floodgate has opened in Singapore for startup investments, and Grain is in the right place at the right time.