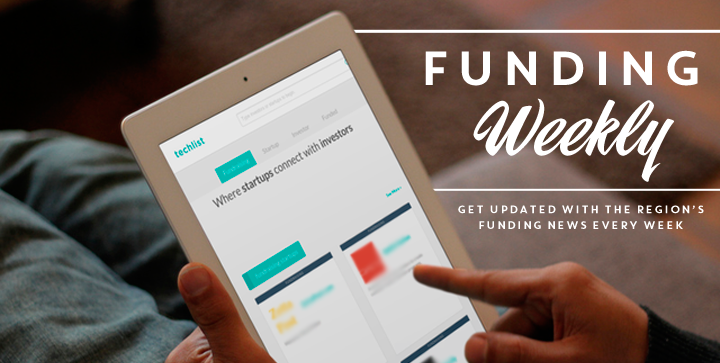 Transport, marketplace, and food startups seem to be the winners for the past week, from Indonesia-based online food catering site Berry Kitchen raising US$43,700 in seed funding to Singapore-based cosmetics e-tailer Luxola raising US$10 million to India-based online classified sites raising a whopping US$90 million, putting its valuation at US$250 million. Here's our summary:
Car rental portal Drive.SG announced it has raised S$1 million (US$790,000) in series A funding from Insas Berhad, a Malaysian investment holding company. The money will be used to expand its services regionally. (Techlist Profile)
Early stage investment fund East Ventures will start its third fund focusing on Southeast Asia. The money will channeled towards startups in the consumer internet and mobile space, especially those based in Singapore and Indonesia. (Techlist Profile)
Singapore-based online beauty store Luxola has raised US$10 million. This funding round was led by Japanese strategic corporate investor Transcosmos, and includes existing backers such as GREE Ventures. (Techlist Profile)
Chinese wearable tech maker Codoon has received RMB 60 million (US$10 million) in series A funding. The investment is led by CITIC Capital. (Techlist Profile)
Indian online classifieds site Quikr has secured US$90 million in funding. This marks its fifth major funding round out of the seven funding rounds. (Techlist Profile)
Data analytics firm DataRPM has secured US$5.1 million in series A funding from InterWest Partners and CIT GAP funds. The new money will be used in its business expansion efforts in APAC and UK, on top of scaling its existing teams in both Bangalore and USA. (Techlist Profile)
Online food ordering site Meican has secured US$10 million in series B funding led by Nokia Growth Partners, along with first-round investors KPCB. The new money will be used to help it grow and expand into more cities across China. (Techlist Profile)
(Also see: 11 startup funding rounds in Asia last week – March 10)
Online catering service Berry Kitchen announced it has received IDR 500 million (US$43,700) in seed funding from ANGIN, a female-orientated angel network fund from Global Entrepreneurship Program Indonesia (GEPI). (Techlist Profile)
Mobile app marketing service YeahMobi's holding company NDP Media Corp announced it has raised US$15 million in series A funding from three unnamed Chinese investors. (Techlist Profile)
Japanese news reader app Gunosy announced it has closed a funding road led by local telco KDDI. The amount was not disclosed, but The Bridge estimates the funding round is somewhere between US$12 million to US$14 million. Most of the new investment will be channeled towards TV advertisements. (Techlist Profile)
A travel service for Chinese nationals needing a visa for outbound trips, ByeCity, announced it has secured US$20 million in series B funding led by Alibaba and CBC Capital. This marks the company's third funding round, with previous investments of US$10 million in 2008 and an undisclosed amount in 2011.
Tembusu Terminals, a Singapore-based startup that produces locally developed Bitcoin vending machines, has raised S$300,000 (US$237,000) in seed funding from undisclosed Singaporean investors, in exchange for a 5.8 percent equity stake. The investment values the startup at S$5.1 million (US$4.03 million) despite having only rolled out one machine so far. (Techlist Profile)
Australia-based automated document processing as a service startup Breezedocs has received a A$250,000 (US$226,000) grant from Commercialization Australia, which is the federal government's venture capital organization. (Techlist Profile)
Speech recognition experts Uniphore have secured an undisclosed amount of funding. Uniphore make speech recognition tools for five international languages, but the Chennai startup's speciality area is India's numerous native languages – it has 14 of those covered. Unlike Siri, Uniphore's speech recognition savvy isn't being ploughed into a mobile assistant app.
(Editing by Steven Millward, Josh Horwitz and Terence Lee)