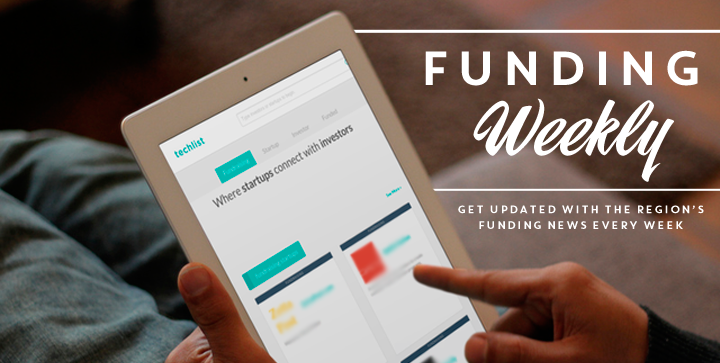 Marketplaces and ecommerce startups seem to be hot favorites in our list of who got funded last week. Congratulations!
Japanese home design marketplace Suvaco announced it raised about US$1.18 million from Fuji Startup Ventures and Mobile Internet Capital. The Tokyo-based startup lets users browse and search real portfolio photos to find the best interior or exterior design to suit them. Suvaco partners with 200 home construction companies that make up a library of more than 8,000 examples.
India-based ecommerce site Teabox announced it has secured US$1 million in funding led by Accel Partners India, along with some cash from Singapore's Horizen Ventures. It aims to put India on the world map by shipping direct to tea drinkers around the world.
Singapore startup acceleration company JFDI announced it has raised S$2.7 million (US$2.1 million) investment round led by Infocomm Investments, a government-linked investment firm, with support from SpinUp Partners in Russia, Fenox Venture Capital in Silicon Valley, as well as private investors like Vijay Saraff, Paul Burmester, Thomas Gorissen, and undisclosed investors from the Philippines.
JFDI is also looking for more and is beyond the halfway mark towards its goal of raising US$4.7 million. The money will be invested into startups that will join its three bootcamps this year. It will put in S$25,000 (US$19,700) in cash investments per team for between five to 20 percent of equity depending on maturity of the startup. (Techlist Profile)
Chinese Cryptocurrency exchange OKCoin announced it closed a US$10 million funding round led by Ceyuan Venture Capital, followed by Mandra Capital, Venture Lab, and several angel investors. It also revealed it actually closed the round late last year. According to its vice president, the company is currently seeking a Series B fund to expand overseas.
Singapore and Silicon Valley-based startup Nitrous.IO has raised a US$6.65 million round led by Bessemer Venture Partners. The syndicate includes 500 Startups, Crunchfund, Facebook co-founder Eduardo Saverin, Golden Gate Ventures, and Viki CEO Razmig Hovaghimian. (Techlist Profile)
Singapore-founded dating app Paktor has raised US$500,000 pre-Series A round that values it at US$6.5 million. Participants include a group of Hong Kong-based angels as well as a private investor that was involved in the previous seed round. (Techlist Profile)
Beijing-based mobile gaming company FunPlus has completed a US$74 million series B funding round. The investment was led by Orchid Asia Group, GSR Ventures, and Steamboat Ventures. It will be used to ramp up hiring and help crank out at least two more titles by year end.
(See also: 14 startup funding rounds in Asia last week – 17 March)
Chinese mobile commerce retailer Maimaibao announced it received an undisclosed amount of funding led by Tencent, followed by MediaTek and Sequoia Capital. Sohu IT speculates this round is worth around US$100 million. Prior to this, the company raised US$65 million since 2006. The money will be used to develop a new smartphone model under its Big Q brand.
Chinese software maker Smartisan has secured RMB 150 million (US$24 million) in funding to help the small, largely unknown startup launch a smartphone. Smartisan Luo Yonghao stated publicly on his Sina Weibo account that its first ever phone will be unveiled on May 20. The smartphone will cost around RMB 3,000 (US$487).
Tokyo-based startup Translimit announced it has raised 10 million yen (US$100,000) from Genuine Startups and Skyland Ventures. The funds will go towards launching a mobile quiz app called BrainWars, with social competition features.
Jakarta-based game studio Touchten Games raised Series B funding from CyberAgent Ventures last November. It recently announced that it has completed its Series B round. The funding amount was not disclosed, and is raised from Japanese animation studio TMS Entertainment, Singapore's UOB Venture Management, and Indonesian incubator Ideosource. (Techlist Profile)
Bangalore-based online jewelry retailer Bluestone has raised US$10 million from Kalaari Capital and other investors. The company has previously raised US$5 million in funding from Accel Partners and serial entrepreneur Meena Ganesh.
Customer loyalty app startup Tamecco has recently received 100 million yen (US$983,000) investment from Osaka-based Yume no Machi SoZo Iinkai. The latter is also the company behind Japan's leading food delivery site Demaecan.
Just last month we announced Bangalore-based mobile payment startup raised US$8 million. It makes a Square-esque gadget that attaches to a smartphone and allows retailers and merchants to process credit card transactions on their phones and has recently announced that it raised an additional "minority investment" from American Express.
Are you fundraising? Let us know how we can help you at Techlist.