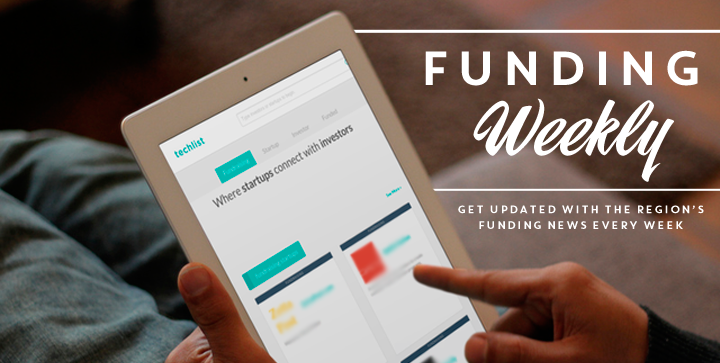 It seems like a pretty good start to April with startups in the ecommerce, education, and food sectors getting funding in the past week. Congratulations!
Indonesian online store Shopdeca revealed it received second funding round from Singapore-based Polaris Digimedia worth "up to US$1 million" for an equity stake of 33.5 percent. With this new investment, Shopdeca has also expanded to Singapore with the acquisition of women's fashion estore Eriin. (Techlist profile)
iFit, a fitness-oriented startup based out of Taiwan, received US$900,000 in seed funding from Cherubic Ventures, a VC firm that invests in early-stage tech companies in Taiwan, mainland China, and Silicon Valley. (Techlist profile)
3. Hike | India
Indian messaging app Hike received US$14 million in funding from Bharti Softbank. The app reports 15 million registered users, 80 percent of them in its home country. (Techlist profile)
Chinese social foodie app Ricebook raised US$7 million series B funding led by IDG Ventures. China's Ceyuan investment firm also participated in this round. (Techlist profile)
Tokyo-based mobile C2C shopping app, Mercari, got US$14 million from Global Brain, Globis Capital Partners, Itochu Technology Ventures, GMO Venture Partners, and other undisclosed investors. Ryo Ishizuka, co-founder at Mercari, says the money will allow the startup to do additional hiring and marketing to increase its market share in Japan. It also plans to open an office in the US next month. Mercari has over 1.5 million downloads. (Techlist profile)
Jiuxian, arguably China's top wine-specialist ecommerce site, is uncorking RMB 420 million (US$69 million) in new funding. The startup's most recent investors include Rich Land Capital, Oriental Fortune Capital, and Sequoia Capital.
The investment covers two rounds – series D and E – which have just been revealed in tandem. The fourth round of funding was worth US$26.8 million, while the fifth amounted to US$42.2 million. Prior to that, Jiuxian got US$32 million in series C back in August 2012. (Techlist profile)
Catarizm raised approximately 200 million yen (US$1.95 million) from Globis Capital Partners and Jafco. The Tokyo-based startup is the company behind online leisure booking site Asoview, and is said to be using the funds to improve its booking management system and increase its manpower for its call center. (Techlist profile)
India-based education marketplace Gradestack raised an undisclosed amount of funding from Times Internet. The startup provides interactive learning solutions on mobile devices. (Techlist profile)
ElasticBox, a startup that helps developers and enterprises to create, deploy, and manage applications, has raised US$9 million in series A funding from Nexus Venture Partners and Intel Capital. (Techlist profile)
Tokyo-based startup EventRegist announced it raised 165 million yen (US$1.6 million) from Japanese newspaper company Nikkei. EventRegist provides a mobile app platform for event organizers to announce events, handle ticketing, and collect admission fees from guests. (Techlist profile)
Mumbai-based ecommerce site Greencart.in nabbed US$1.5 million in funding from Techno Group. Greencart.in specializes in fresh produce and gourmet food. (Techlist profile)
12. Germin8 | India
Big data analytics startup Germin8 raised US$3 million in series A funding from Kalaari Capital. The money will be used to fund the company's international expansion efforts and on R&D. (Techlist profile)
Kuailexue, a Chinese startup that allows high school students to use their mobile phones to take photos of questions that they are unsure of and ask for crowdsourced help, has raised US$5 million in series A funding led by Matrix Partners China, with follow-on funding from Crystal Stream. The new funding will be spent on R&D and expansion efforts. (Techlist profile)
The startup behind user interface A/B testing platform PlanBCD, Kaizen Platform, has raised US$5 million from Fidelity Growth Partners Japan and Gree Ventures. (Techlist profile)
(See also: 10 startup funding rounds in Asia last week – March 31)