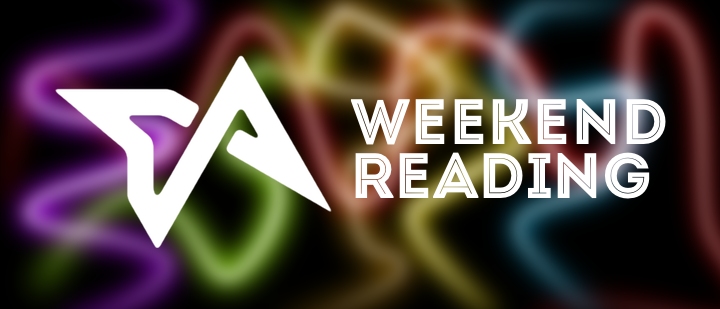 Here's your weekly cheat-sheet of all of the major happenings in the Asian tech scene, condensed into a single post to enjoy by the poolside.
Sitting too much is unhealthy – but inevitable – so why not teach people how to do it right? Darma is a smart cushion that aims to do just that.
Google Japan's "Street View from the sea" project aims to document the coastal areas hit hardest by the country's March 11, 2011 earthquake and tsunami.
Juggling both investor expectations and the day-to-day task of building your business up is incredibly taxing, and certainly not for everyone. Jon Yongfook, founder and CEO of Beatrix, believes there is another path that is equally rewarding, and that is to bootstrap.
More than a year after it first ventured into Asia, popular transportation network company Uber has finally arrived in in the fragrant harbor.
Type a search term and Graph instantly generates – you guessed it – a graph with selectable timeframes and parameters.
FindmyCarrots mimics the aggregation model of a large travel portal like Expedia or MakeMyTrip but has other variables and layers of metadata for destination discovery and booking to one's taste.
---
Lists
Failcon Japan speakers, hailing from both San Francisco and Tokyo, came from a variety of backgrounds but all had one thing in common: a gift for surviving spectacular setbacks. Here are a few of our favorite fails.
We rounded up the five most useful failure hacks shared by Failcon Japan presenters to give you insight on how to bounce back from failure – or avoid it altogether.
Although Indonesia's middle class is a small group, brands targeting them can grow if they adopt the right strategies – which is what luxury estore Reebonz is doing.
Besides a joint venture, other options include the Cayman Islands, Singapore, and other tax havens – but all have larger barriers to entry.
---
Features
Singapore's wealth management industry grew 22 percent in 2012 to US$1.29 trillion. Singapore, a millionaire haven for years, could dislodge Switzerland as the wealth management capital of the world by 2020.
By shunning fancy black cars in favor of no-frills white vans and trucks, Hong Kong's Easyvan and Gogovan have beat Uber to the punch.
Before Leo Chen founded Jumei, a Chinese online cosmetics store that listed in the States, he was a struggling student entrepreneur in a dorm room. Now, he's a billionaire – but the road to riches was a rocky one.
Gigathlete CEO Shingo Ogaki went from pitching in the US Minor League to founding a successful sports-based startup in his native Japan.
For other ways of reading us, perhaps try our tailored RSS feeds, or find us within Flipboard.