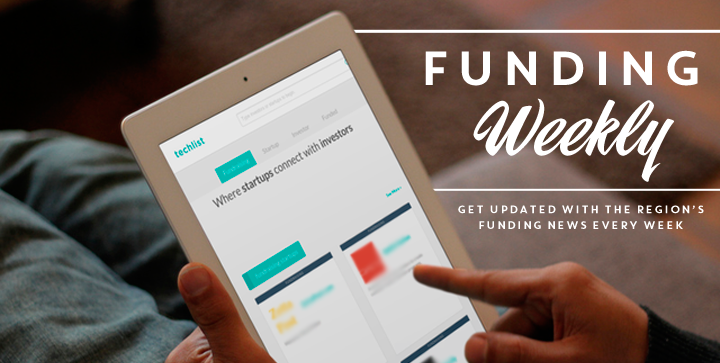 Last week was a big week as we saw 13 startups get funded. Some of these are hoping to disrupt their own industries with the new funds in their pockets, and they include Singapore's MyRepublic, India's Olacabs, and Korea's Cloudike. Congratulations!
Chinese search giant Baidu made another step into the online education sector over the weekend with an investment of "millions of dollars" into cloud learning portal Wanxue. Shortly after receiving its series C round of funding, Wanxue moved to a new domain name under Baidu's existing education portal, wanxue.jiaoyu.baidu.com.
The startup received US$20 million in its previous round from DCM, Sequoia Capital, Lenovo, and Phoenix in 2011. In 2008, it also received US$20 million from Sequoia Capital and Lenovo.
A Chinese social network for mothers has secured US$20 million in series B funding to help it grow. LMBang (short for la ma bang, which can be translated as "hot moms group") already has 20 million registered users, of whom 2.6 million are daily active users.
The funding comes from Greenwoods Asset Management, with Morningside Ventures, VIPShop, K2 Ventures, and Matrix Partners contributing. It comes 11 months after the startup got US$10 million in series A investment.
Jianshu (literally translates to "simple book"), is a minimalist writing and blogging environment reminiscent of Medium and Svbtle. It has attracted a RMB 5 million (US$806,000) seed investment from undisclosed angel investors.
4. Hupu | China
Sports commentary and news platform Hupu has closed a RMB 100 million (US$16 million) round of series C funding led by Greenwoods Asset Management.
Cloudian, a California-based company with a major presence in Japan, announced a US$24 million financing round this past week. The firm received funds from existing investors like Intel Capital as well as newcomers Innovation Network Corporation of Japan (INCJ) and Fidelity Growth Partners Japan.
Tokyo-based Star Festival, the startup behind bento box delivery and catering service Gochikuru, has raised JPY 2.8 billion (about $27.4 million) from and partnered with Japan's largest office supply mail-order company, Askul. Both companies serve corporate users and will explore a synergy in this partnership by sharing their user bases and business resources.
MyRepublic's recent declaration of interest in becoming Singapore's fourth telcommunications company has seemingly not only grabbed the attention of the nation, but of those beyond our borders as well.
Sunshine Network, a telecommunications arm of Indonesian conglomerate Sinar Mas, has invested over S$20 million (US$16 million), while Xavier Niel, founder of French telecommunications company Free, put in S$10 million (US$8 million). In particular, Niel's company Free is in many ways similar to MyRepublic – they too dramatically disrupted the French market by offering mobile plans at half the price of other competitors, as well as setting new pricing and service benchmarks.
HotelQuickly, a startup that connects travelers in need of a room with hotels that are in a pinch to put heads in beds, has secured US$4.5 million from a round led by Japan's Gree. William Heinecke, CEO of Minor International, a large hotel and resort conglomerate based in Southeast Asia, also contributed to the funding as an angel investor.
The round comes nine months after HotelQuickly completed a previous round of US$1.1 million from a group of angel investors.
Japanese VC firm Global Brain announced its investment in Korean startup Mbite, which runs Rainbow.dot, a platform that matches illustrators to game developers and businesses.
10. Cloudike | South Korea
Cloudike, a white-label cloud service, raised US$1 million from three Korean VCs to extend its capabilities, particularly in global sales. The round was led by Bon Angels, with participation from Coolidge Corner and The Ventures.
11. Olacabs | India
Uber has offices in six cities in India, but that doesn't mean that domestic players won't take it on. Bangalore-based Olacabs raked in INR 250 crores (about US$40 million) from Sequoia Capital and Hong Kong's Steadview Capital to help it grow. This follows a US$20 million round that the company closed last November. Olacabs states that it will use the investment to expand into new markets and invest in supply. Currently active in nine cities, co-founder and CEO Bhavish Aggarwal hopes to move Olacabs into at least 20 by the end of the year.
12. Cardback | India
Cardback, an Android app that provides notifications to users about offers on their credit and debit cards on mobiles, got an investment of Rs. 1 crore ($170,000) from LetsVenture. Google India top brass Rajan Anandan, Sunil Kalra, Rishi Shrivastava led the round along with Alok Mittal, Naval Bir Kumar (VP of IDFC), Soumitra Sharma (ex-IDG Ventures), and Nitin Aggarwal (founder of Yebhi).
Reviews42, a price comparison and product discovery site, finds itself with US$5 million in funding from Tiger Global and existing investors Blume Ventures and Nirvana Venture Advisors.