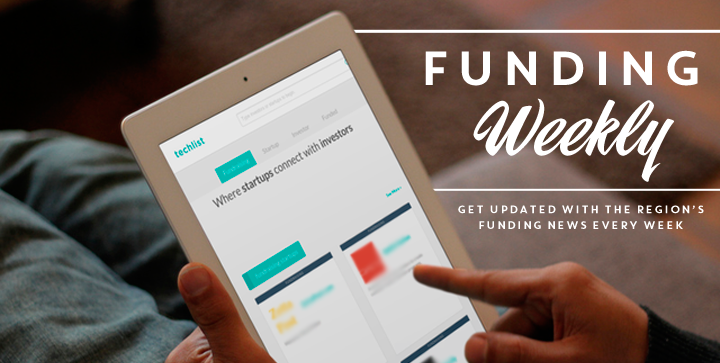 Here are 13 lucky startups that got funding in the past week, from areas such as travel, finance, and the entertainment industries.
MyRealTrip, a Korea-based startup that provides the country's overseas travelers with personalized guided tours in Korean, has announced its third round of funding. SmileGate Investment led the round, contributing 70 percent of the funding, with Capstone Partners joining in. This series A round has provided an injection of almost US$1 million to help the company build mobile apps and expand to include Chinese travelers visiting South Korea.
The startup team behind Groopic, the clever photo app that puts the photographer back into the picture, has secured funding to help it build more products. The Pakistan-based startup's seed funding comes from Kima Ventures. The funding sum isn't disclosed, except that it amounts to a six-digit figure.
3. Light Chaser Animation Studios | China
Light Chaser Animation Studios announced it has closed a US$20 million series B round of funding led by GGV Capital. The self-proclaimed "China's answer to Pixar" was founded by Tudor founder Gary Wang over a year ago after Tudou merged with Youku. Hillhouse Capital and IDG also participated in the round.
Housing.com, one of India's leading real estate portals, raised US$19 million in its fourth round of funding from Helion Venture Partners, Nexus Venture Partners, and Qualcomm Ventures. In the current round, Helion has pumped in US$8 million, Nexus invested US$7 million, and Qualcomm put in US$4 million. The current round of funding will help it expand to more cities across India, map more houses, and invest more into technology.
Health-tracking gadget maker Picooc, best known for its smart body scales, has raised US$21 million. The new investment is said to be from two of China's leading web giants, Tencent and JD. Gobi Partners also contributed some cash.
China's biggest holiday home rental site, Tujia, has raised US$100 million in series C funding. Announced by the CEO via social media, few other details are available. We've confirmed with US-based HomeAway that it once again participated in this round.
Xiaozhu, a rival to the afore-mentioned Tujia, has secured US$15 million in series B funding to help it grow. It comes nearly 18 months after its series A round, which was worth nearly US$10 million. Xiaozhu (meaning "little piggy" in Chinese) claims to have 2.6 million rooms listed in about 160 cities across China.
Chinese online pawn shop marketplace Taodangpu has raised a US$30 million series B round of funding from BlueRun Ventures, Heli Capital, and Northern Light Venture Capital. The startup runs two interconnected websites, Taodangpu.com and 51dang.com. They were both founded just one year ago and currently operate in Beijing and Shanghai.
Bandung-based game developer Tinker Games has become one of three Indonesian game developers to successfully fundraise using a crowdfunding platform. The team launched its Kickstarter project for a PC game called Pale Blue a month ago and recently passed its US$48,000 goal. The game has become Indonesia's biggest crowdfunding campaign for a game. It tells the story from the antagonist's point of view where you play the villain and defeat the superheroes.
10. Appier | Taiwan
Appier, a Taipei-based company that leverages artificial intelligence to help businesses and brands push their ads to the right people, has just raised a US$6 million funding round from Sequoia Capital. The investment marks the venture capital firm's first bet on a Taiwanese startup.
Online finance startup 91jinrong has received tens of millions of dollars in series B funding from Lightspeed Venture Partners (LSVP). The company has previously secured RMB 60 million (US$9.6 million) in series A funding led by CBC Partners and angel investment from Matrix Partners China.
India's largest entertainment ticketing portal BookMyShow has just crossed the US$100 million barrier in valuation. Bigtree Entertainment, which owns BookMyShow, has raised US$25 million from investors led by SAIF Partners, who valued the site at Rs 1000 crore (US$166 million). This is a three-fold increase in valuation from the time it last raised funds two years ago. Existing investors Accel Partners and media company Network18 also contributed.
13. UCloud | China
Chinese cloud service provider UCloud has announced US$50 million in series B funding led by Bertelsmann Asia Investments and Legend Capital, joined by existing investor DCM. DCM participated in the previous US$10 million funding round alongside Bertelsmann. This round of funding will be used for building new data centers in North America.