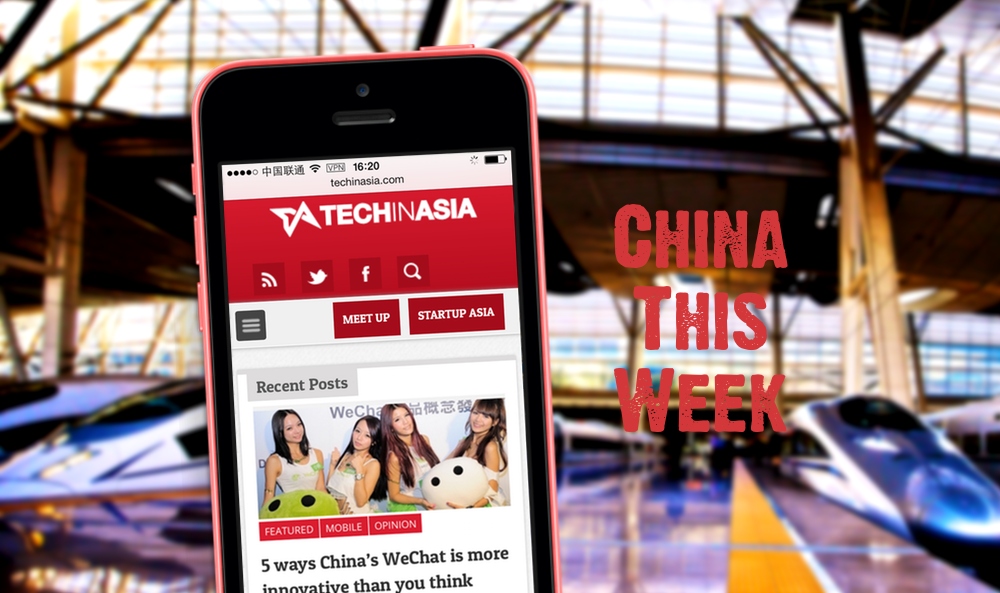 Need to catch up on the Middle Kingdom's most recent tech happenings? We've rounded up the week's top stories for your weekend reading pleasure.
Before Leo Chen founded Jumei, a Chinese online cosmetics store that listed in the States, he was a struggling student entrepreneur in a dorm room. Now, he's a billionaire – but the road to riches was a rocky one.
---
Picooc's Latin smart scales not only shows your weight, but also indicates important metrics like body fat, body mass index, body water, and muscle mass. It also ties to an app for a fitness-tracking experience that complements wearable tech gadgets.
---
Xiaozhu (meaning "little piggy" in Chinese) claims to have 2.6 million rooms listed in about 160 cities across China. That's up from coverage of just 13 cities in January 2013.
---
The measures include tools to monitor and prevent spam messages, which the Chinese Ministry of Information and Information Technology (MIIT) says are prevalent on the iOS default messaging app.
---
Tmall – which is a marketplace for large merchants and major brands – is growing faster than Taobao, which is home to small merchants and individual sellers. Sales on Tmall grew 90.1 percent in the past year, while Taobao's sales volume grew 32.3 percent.
---
Besides a joint venture, other options include the Cayman Islands, Singapore, and other tax havens, but all have larger barriers to entry.
---
The massive fine comes from an estimation that piracy app QVOD – known as Kuaibo in Chinese – made RMB 86.7 million (US$13.9 million) from illegally streamed or downloaded content that was monetized via advertising.
---
The traditional method of pawning goods requires the borrower to go to brick-and-mortar pawn shops individually. Taodangpu's crowdsourced method forces the shops to compete, guaranteeing the best deal for the borrower.
---
Despite the closure, Momo said it is currently developing a new product – indicating that the startup isn't giving up on cracking international markets just yet.
---
Not far from the bustle of Shanghai's main railway station there's a co-working space dedicated to the hustle of tech entrepreneurs.
---
The Airbnb-esque Tujia got a monster series C funding to help grow its business in China and overseas.
---
A Beijing-based startup is working on a gadget that will bring an immersive, 3D experience to gaming for a very low price – less than US$70.
---
Light Chaser Animation Studios was founded by Tudor founder Gary Wang over a year ago after the company merged with Youku. It hopes to combine world-class animation with Chinese cultural traditions.
---
That's all for this week, folks! For our full spread of China coverage, you might like to subscribe to our China RSS feed.