Web TV is a booming entertainment sector, and big tech companies are eager to get a piece of the action. Smart TV penetration in China is second only to Japan, which has a much smaller population. This year alone, we've seen multiple companies jump into the web TV arena with set-top boxes, smart TVs, or both – including some web giants like Baidu and Alibaba.
Here's a rundown of this year's biggest and hottest competitors:
Set-top boxes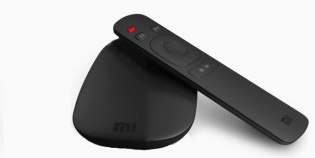 The much-hyped Xiaomi Box was delayed by media regulators for several months, but it sold out almost immediately when it was made available for pre-order in March. The device costs $63, or $48 for Xiaomi phone owners. Like most of its competitors, it has a custom OS built on Android. A new version soon to be released will support Android games from the Xiaomi game market powered by a faster Cortex A9 chip. Future TV supplies the content, which ended up getting Xiaomi in legal trouble with Youku. Compatible with DLNA, Miracast and Apple's AirPlay for control via smartphone.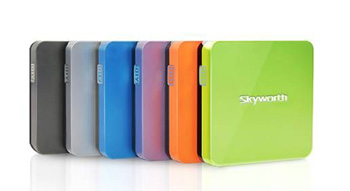 The newest player in the set-top box game, the Super Definition Box (translated from Chinese) is a collaboration between premium video content provider iQiyi, appliance manufacturer Skyworth, and e-store Jingdong. The Android-based quad-core box will integrate content from iQiyi, PPS (Baidu owns both those Hulu-like sites), CNR, and Jiangsu TV. The box is now up for presale on Jingdong for RMB 299 ($49). Product specs do not list DLNA or Airplay support.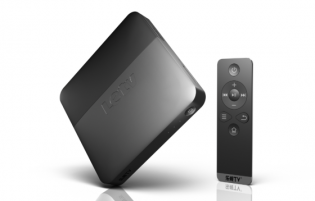 Here's another offering from a Chinese video site. The C1S boxes started shipping in April for free to customers who purchased a half-year subscription. It supports up to 1080p and 3D video and runs on an Android-based OS. The C1S is only sold with a RMB 490 ($75) per year subscription to all of LeTV's licensed content. You can also substitute the box in for your home's wireless router. Includes Airplay support, but DLNA is not listed.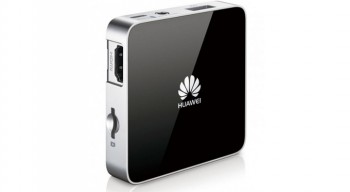 MediaQ is banking on its hardware more than its features. It runs on Android and sports a quad-core Cortex A9 chip, Bluetooth, and dual-band wi-fi for RMB 488 ($80). It can be used with multiple screens, such as simultaneously on a tablet and TV. Skype-like video calls using a built-in camera, voice control, and a handful of pre-installed games are also included. It's smaller than its competitors and comes with HDMI in and out ports. Like Xiaomi, it pulls content from Future TV and CNTV. Airplay and DLNA supported.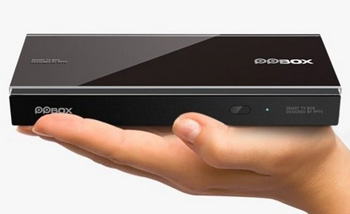 The name never ceases to make me giggle. Wasu Media and PPTV, a popular video streaming site, provide the content. The first batch of only 800 units sold out in three minutes when it was released in June. PPBoxes run RMB 299 ($49) a pop. The box comes loaded with a Cortex A9 GPU, Bluetooth, and Android 4.0. AirPlay and DLNA supported.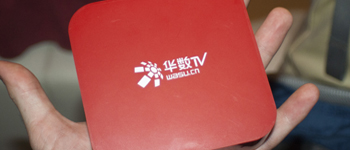 Alibaba's upcoming Wasu Rainbow should be out before the end of the year. It has a completely custom-built OS (not Android, apparently) that looks a lot like the interface of an Xbox 360. It has all the typical features plus a few bonus perks from Alibaba-owned companies: streaming music from Xiaomi and daily deals shopping from Juhuasuan. Wasu Media provides the content. We saw a demo of the box being controlled via smartphone, so we'll assume it's Airplay and DLNA compatible.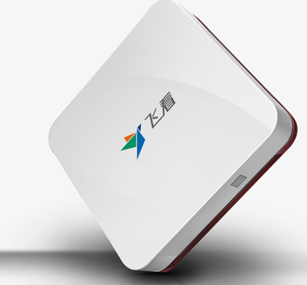 Feikan will come with a custom OS built on Android called Mushroom UI. It combines video content, apps, sales, channels, and more. The box is made by Shenzhen-based Coship. The box isn't out yet, so we don't have the exact specs or price yet, but a Coship board chairman did call Xiaomi and LeTV's STBs "old" and "fake."
Smart TVs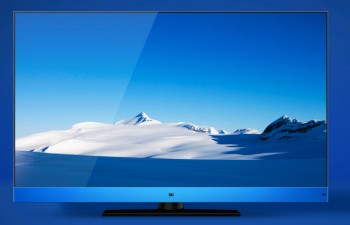 This slick 47-inch, 3D-compatible, quad-core, Android-based TV is priced at a very competitive RMB 2,999 ($486). You might be waiting in line for a while though, as the first batch all sold out pretty quickly. It's actually manufactured by Chinese budget TV maker TCL, which has other smart TV offerings, some of them running on Opera's OS. Like Xiaomi's STB, Future TV provides the content. The Smart TV shares most of the same features as the STB above.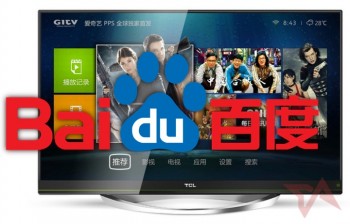 Also made by TCL, this 48-inch TV comes loaded with Baidu's custom Android OS for RMB 4,567 ($740). Smaller and cheaper models can be expected in the future. Baidu gets its content from PPS and iQiyi, both of which the search giant owns.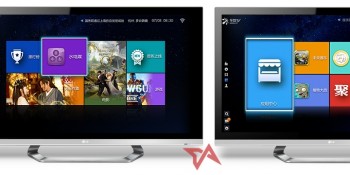 Using the same non-Android OS built into its STB, Alibaba's smart TV offering will likely have all the same functions and features. Alibaba hasn't set a release date for its smart TVs yet, but they are also expected before the end of this year.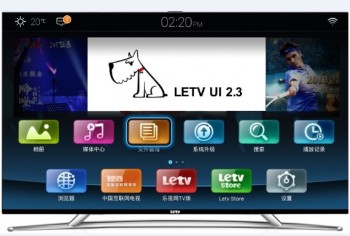 LeTV's SuperTV comes in two models: the 39-inch S40 will cost 1999 RMB ($317), and the 60-inch X60 will cost 6999 RMB ($1,111). The TVs both feature 3D 1080p HD displays, and come installed with a LeTV operating system, app store, and streaming video platform that have all been designed specifically for a big-screen ecosystem. They also feature a front-facing camera with some Kinect-like motion sensing capabilities.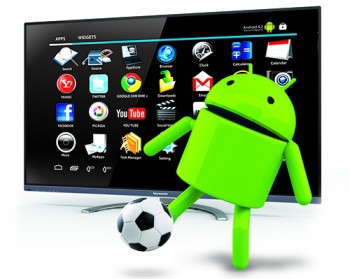 Hong Kong-based Skyworth's E68 comes with 3D functionality in four sizes, from 32 to 55 inches. The 42-inch version of the Android-based TV costs RMB 2799 ($460).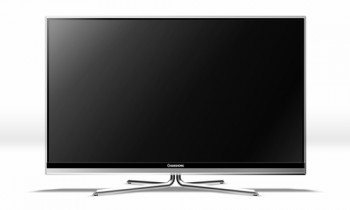 Changhong has a whole line of Android-based 3D smart TVs in all sizes and price points. The most interesting, however, hasn't been released yet. We reported in February that Changhong demoed a TV with built-in speech recognition – something none of its competitors seem to even be considering at this point.
Remember that all these STBs and TVs, with the exception of Alibaba's, run on some form of Android. That means you can most likely download more apps to get any content sources that aren't pre-installed. Happy shopping!
(Editing by Steven Millward)