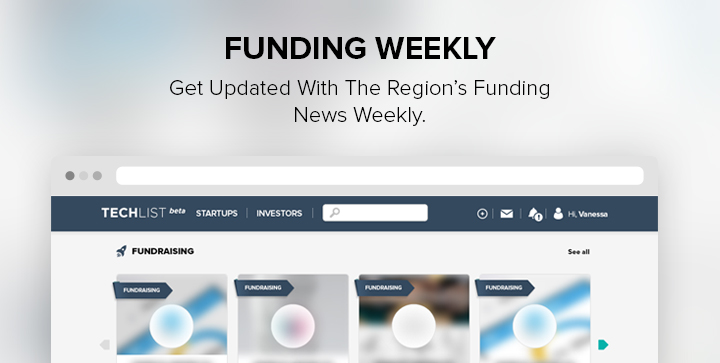 This week is another big one as we saw 12 startups in Asia get funded.
24tidy, a startup that does your laundry for you, raised a funding round of "tens of millions" of RMB from the investment branch of Oriza Holdings.
Chinese electronics recycling startup Aihuishou scored a US$8 million series B round of funding led by the International Finance Corporation (IFC), followed by previous investor Morningside Ventures.
Online logistics search platform Luvmae successfully raised RMB 10 million (US$1.6 million) in seed funding.
Shenzhen-based real estate platform Fangdd has secured US$80 million in series B funding from Vision Knight Capital China Fund, Lightspeed China Partners, and existing investor CDH Venture.
FXTrip, a travel itinerary planning site, has raised millions in series A funding from Shunwei China Internet Fund, a fund that was set up by Xiaomi's founder Lei Jun.
Writepath, a multi-lingual editing and online translation startup, has nabbed US$500,000 from B-Dash Ventures and Pinehurst Advisors. The new fund will be used for its expansion efforts in Asia.
Last-mile online delivery service Naldo has announced that it got series A funding from Softbank Ventures Korea and Qualcomm Ventures. The new funding will help scale its business and pump up both its marketing and product development efforts.
8. LiB | Japan
LiB, an executive job search site for women, secured 70 million yen (US$688,000) from CyberAgent Ventures and East Ventures. (Disclosure: East Ventures is also an investor in TechinAsia. See our ethics page for more information.)
BitGather, the Tokyo-based startup behind viral content site Curazy, has wrapped up 100 million yen (US$1 million) from CyberAgent Ventures, DeNA, and Skyland Ventures.
Handsshare, the Tokyo-based startup that created construction industry-focused job matching sire Tsukulink, announced it raised 50 million yen (US$500,000) from Nissay Capital.
Online grocery startup RedMart has raised US$23 million in a series B round led by Garena, with participation from Facebook co-founder Eduardo Saverin, SoftBank Ventures, and Visionnaire Ventures. The last two are first-time investors in RedMart.
Capillary Technologies, a Singapore-headquartered, Bangalore-based startup that has created a cloud-based service for offline retail stores to better engage customers, has raised a US$14 million series B round led by established Valley venture capital firms Sequoia Capital and Norwest Venture Partners. Both VCs have a presence in Bangalore, India.