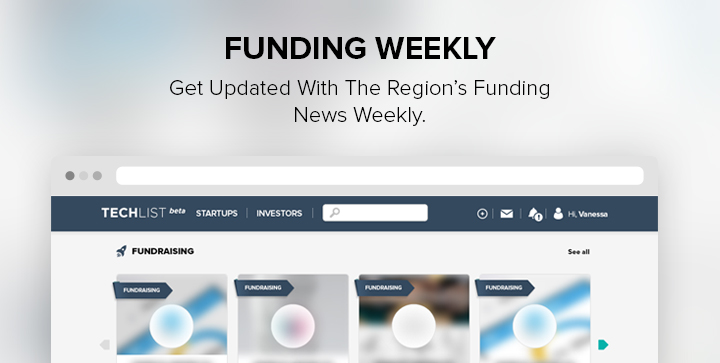 The biggest winner last week has got to be China-based luxury estore site Secoo as it raised US$100 million in funding. That was also the largest funding round ever for a luxury estore in China!
Chinese luxury ecommerce site Secoo has netted US$100 million in series D funding to help it grow and fend off competition. It was led by previous investors CMC Capital Partners. IDG Capital Partners, Ventech China, Crehol Capital (Mulliez Family Fund), and Vangoo Capital also contributed to the round.
Chinese carpooling app Haha Pinche has received US$10 million in series A investment led by Sequoia Capital, with participation from Innovation Works.
Housekeeping services platform Ayi Laile has received "millions of dollars" in series A funding from Zero2IPO Ventures. The new funds will be used to expand the team, improve its online platform services, and streamline its training courses.
Chinese flash memory storage startup Memblaze announced it raised US$20 million in funding led by Bertelsmann Asia Investments fund, followed by other investors such as ZTE.
Chinese investment management startup Yingying Licai announced it secured series A funding from GGV Capital. The new money will be used for its expansion efforts, on top of investing efforts in its customer service.
India's data protection service for enterprises, Druva, got US$25 million in series D funding from Sequoia Capital, Nexus Venture Partners, and Tenaya Capital. This round of funding comes 10 months after it has bagged US$25 million in series C funding from the same investors.
Weather tracking startup Skymet has raised US$4.5 million in series B funding, led by Asia Pacific Limited. Original investor Omnivore partners also participated in the same round. The new funding will be used to take its services outside of India to other Asian countries and also Africa.
Bangalore-based digital finance startup Capital Float has attracted US$1 million in funding from SAIF Partners. It offers loans over the web to small businesses. Capital Float previously raised US$2 million from Aspada Investment Company two months ago.
Japanese social gaming giant Gree (TYO:3632) announced that it is the lead investor in the series B funding round for popular news application SmartNews. Gree has not commented on the size of the investment but the SmartNews camp is saying the total is US$36 million.
Ticket Street, platform for the buying and selling of show tickets, has nabbed US$3 million in funding from eBay (NASDAQ:EBAY) and Gree Ventures.
11. AOi. Co | Japan
Aoi. Co, a Tokyo-based live streaming online lecture service startup for junior high students, has raised US$1.2 million in funding from Japanese investment firm Jafco.
12. Spoqa | Korea
Spoqa, a digital rewards service for local merchants, has raised US$3.9 million in funding. The new funding will be used to expand its business in Korea and to Japan.