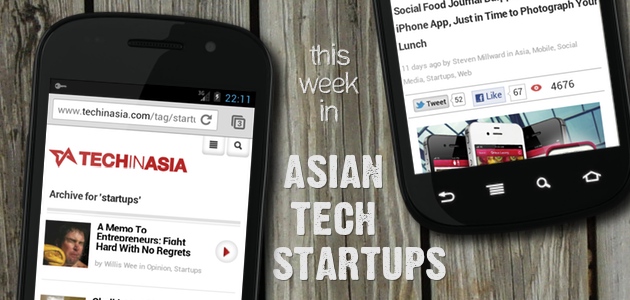 Another week has gone by and here's a compilation of the startups that we've covered. For tips and stories suggestions, feel free to email us at editors@techinasia.com. Alternatively, you can submit tips here and/or your startup here. Enjoy!
I Want to See a Dentist, as its name suggests, is a dental appointment booking website that is based in China. Presently, this online service is only available in Shenzhen and users are able to quickly and freely book dental appointments with virtually any dentist in the city.
iTajPlus app, aimed at travelers visiting India, was created by a group of Indian and expat backpacker types who want to provide a hi-tech way for people to explore the historic treasure that is the Taj Mahal at Agra.
Here's a new interesting way to keep track of the battery life of your Android phone – and even on other people's phones.
Based in Tokyo, Language Cloud lets users manage classes online. It includes features like announcements, assignments, and flashcards in a very friendly interface for students and teachers.
Malaysia-based startup ChopChop allows users to engage in cashless transactions and keep track of their rewards on-the-go without the hassle of holding all those loyalty-cards stuffed inside their wallet.
Indian flash sales site 99Labels has expanded this month with the launch of 9Rasa.com, which is a more conventional e-commerce site that specializes in traditional-style clothes, jewelry, and home decorations.
Thinking of cooking at home, but you haven't any fresh products or ingredients? RumahSegar is a new e-commerce site that takes care of your needs, letting you order all you need from home.
Previously available only in Japan, Nana has now officially launched a global version of its iPhone app. This app lets users to sing, play songs, and collaborate with other users on the Nana platform.
The Taipei-based startup is a new social journal allowing users to share memorable moments in their everyday lives.
The startup reckons that Hornet's success in China as a flirty hook-up app is partly societal, as "gay culture is understated and a private affair" in mainland China.
As a sort of weekend/side project, a co-founder told us it took two months to build the location-based app from scratch.
TradeHero is a mobile app that allows users to trade virtual money based on real-world stock market data. But this isn't just another simulated stock market game; click and read on. It's epic.
Related Startup Stories
That's all for this week, folks. (See last week's list here). For our full coverage of the hottest and most innovative startups in the region, you can click here or subscribe to our Asia startups RSS feed. For tips and news, sent us a note via editors[at]techinasia.com – thanks!