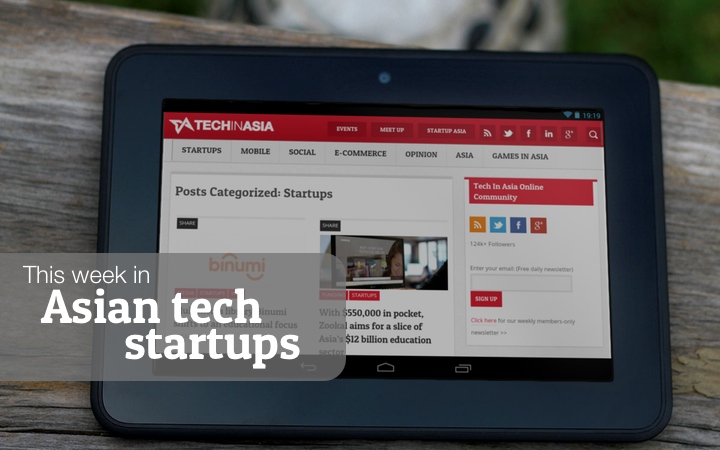 Here's our newest round-up of the featured startups on our site this week. If you have startup tips or story suggestions, feel free to email us or tell us about your startup on this form. Any juicy tech news tips go here. Enjoy this week's list!
Launched in November 2013, Bilna is an online store that sells products for babies, infants, as well as mothers. The company announced that it has closed series A funding raised from existing investors CyberAgent Ventures and East Ventures, as well as new investors DG Incubation (DGI), TMS Entertainment, and Golden Gate Ventures.
---
Renrendai is a Chinese online peer-to-peer lending service which is reported to have facilitated RMB 1 billion ($165.2 million) in loans as of August 2013, with a 276 percent year-on-year increase in the first half of last year. The startup announced its parent company, Renrenyou, received Series A funding from Trustbridge Partners and an undisclosed investor.
---
Founded in 2011, FlyData is a Japanese startup based in Silicon Valley that makes big data storage on the cloud possible. The company also promises data analysts that they can move and analyze their data seamlessly and continuously on the cloud.
---
Ranked second in Startup Weekend Manila 2013, MetroPlate is a food delivery platform that focuses on healthy meals. Users can access the website and choose from a selection of healthy dishes cooked by restaurants that specialize in nutritious meals, which will then be delivered to the hungry users' doorstep.
---
India's Little Eye Labs is a testing and analytics tool for Android developers to improve app performance. The startup is a graduate of GSF's first accelerator program that began last year.
This week, the company announced that it has been bought by Facebook (NASDAQ:FB), making it the social network titan's first acquisition in India.
---
Built in 2010, Bukalapak is one of the biggest C2C platform in Indonesia's crowded online marketplace scene. The company claims to excel in male-dominated categories like bikes, cameras, musical instruments, and computers. Bukalapak also recently revealed some data and progress that the company racked up in 2013.
---
Qraved is a social dining directory and online reservation platform from Indonesia that went mobile, with it's brand new mobile booking app that is made available on both iOS and Android. The company is the first Indonesian startup to receive funding from 500 Startups. The seed investment was made alongside lead investor Rebright Partners and Skype co-founder Toivo Annus.
---
Social.gg is a new useful tool that can help users explore trends and hot topics on social media in Thailand. Similar to Google Trends or Twitter's trending topics, Social.gg gathers various trends on Facebook, in which users can check what the hottest topics of the moment are. This service is available to the public for free.
---
Started in March 2011, DealDozen is a daily deals site from the Philippines which was recently acquired by Asia Deal Group, the e-commerce group behind Streetdeal, for an undisclosed amount.
---
Developed by an eight-man team at Lentor, Saved is a new and slick personal finance and budgeting app for iPhone and Android that lets you set a budget and input what you spend. It then gives you simple analytics, based around either a graph or a calendar, about your expenditures.
---
Whill is a Japanese startup that makes an e-wheelchair that promises to be the next big thing in personal mobility. On top of the previous investment from US-based 500 Startups last summer, the startup recently received new investment comes from Vegas Tech Fund, 500 Startups, and Mitsubishi UFJ Capital.
---
Related startup stories
---
We're gearing up to bring you yet another round of our signature conference series with Startup Asia Singapore 2014, happening May 7-8 right in the heart of Biopolis, Singapore's deep tech research center.
Founders, if you're interested in competing in the Startup Arena, fill this up. If you're an entrepreneur, investor, developer or just someone looking to meet and learn from the speakers and companies, get your early bird tickets now at 25 percent off from now till January 24 with the code earlybirdjan.
---
Like RSS? There's always our Asia startups RSS feed!