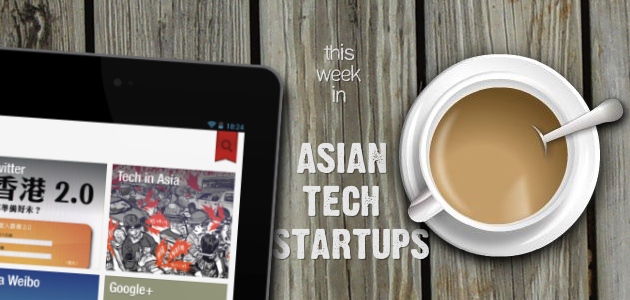 Here's the list of startups which we have written about in the past seven days. For tips and stories suggestions, feel free to email us. Alternatively, you can send tips here and/or tell us about your startup here. Enjoy this week's list!
Thailand-based Privepass is a members-only travel site that provides its users exclusive travel experiences such as partying in Shanghai, shopping in Tokyo,
and even attending fashion shows in Milan.
Bellabox is a subscription e-commerce startup focusing on cosmetics, which recently announced AU$1.3 million (US$1.37 million) in series A funding. It was founded by twin sisters Sarah and Emily Hamilton, and has operations in Singapore and Australia.
Founded in April of 2012, Indonesia-based travel startup Burufly helps users discover fun places to travel in Indonesia, while making it convenient for users to book hotels and flights online. It prides itself as being a content-first travel site.
Saqina is an online Indonesian fashion store with a focus on clothing for Muslim women. The startup announced this week that it has received investment from Jakarta-based investment firm Ideosource.
Singapore-based startup Gridblaze makes file storage fast by tracing the user's location and then deciding the closest point to store their file. To date, Grideblaze is used by over 1,000 developers with 120 applications deployed on its platform.
Indonesian e-commerce store Lojai is looking to get into the travel industry as early as March by adding an integrated booking mechanism for airlines, trains, and hotels. This is an interesting move as it's a little uncommon to see B2B e-commerce platforms such as Lojai offering travel products on its site.
The VCgroup (VC stands for Venture Catalyst) has launched an interesting new cloud client platform called Penta. Aiming to make a new cloud platform for Smart TVs, VoiP, healthcare solutions, and lots more, the young company partnered up with Hong Kong's Power-All Networks and Foxconn to launch a joint-venture last year called Power-All Venture.
Korea's Between has raised 3 billion KRW ($2.8 million) from Stonebridge Capital, KTB Network, Capstone Partners, and SoftBank Ventures Korea. So far, the couples messaging app has been downloaded 2.35 million times and co-founder Edward Lee revealed that 900,000 of them are monthly active users.
India's Pricebaba focuses on finding good prices among offline mobile phone retailers. It differs from other product search services in the region by focusing on listing India's numerous brick-and-mortar phone resellers, not just online stores. So far it has the details of shops in Mumbai, Pune, and Delhi, and the recent investment will allow the startup to expand that to 10 cities during the course of this year.
This Vietnam startup has a young, innovative team and a product that intersects two huge Vietnamese markets: motorbikes and mobile phones. The company designed a cellphone-operated device called S-Bike that installs inside a motorbike to deter and prevent theft. Customers can text their bike to turn it off, activate an alarm, and even obtain its GPS location.
Saat Ini is as an online media gallery which contains very 'sharable' content. It is a joint venture startup between Indonesian marketing company eXo Digital Agency and an undisclosed party from the Netherlands.
---
Related Startup Stories
---
Like RSS? There's always our Asia startups RSS feed!