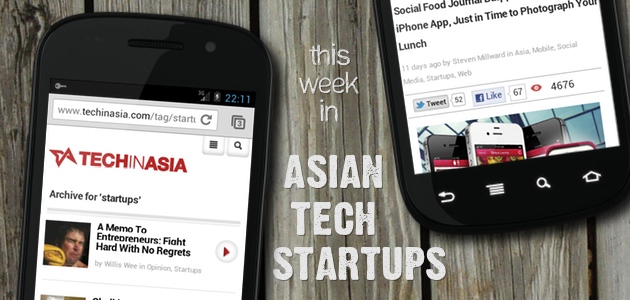 Another week has gone by and here's a compilation of the startups that Tech in Asia has covered. For tips and stories suggestions, feel free to email us at editors@techinasia.com. Alternatively, you can submit tips here and/or your startup here. Enjoy!
Daylight Studios is a startup based in Singapore that focuses on developing mobile social games. They have published their first game, Reign of Heroes, on social gaming platform Mig33 on December 2011 and it was very well received.
Vromtu is a mobile app that offers information on shuttle bus services in Jakarta and Bandung, including routes, departure schedules, contact numbers, and addresses. While other mobile app developers focus on creating apps on iOS or Android, Vromtu chose to build theirs on Windows Phone (WP).
DangerMaps is a not-for-profit venture that was created by volunteers as a public service. The site helps to track health hazards across China, and allows users to search for an address to see the potential dangers mapped out around it.
China's Pomotodo is a web task management tool based on the Pomodoro Technique that helps users to focus on their tasks and improve work efficiency.
Kirim offers a broad range of delivery services to help individuals and businesses, particularly in Jakarta and its surrounding areas. They provide 24/7 courier services, a public API for e-commerce players and also a unique service called, 'Personal Assistant'.
China-based Miidooo is an online photo journal platform that allows parents to keep track of their little ones starting from the day they were born. It also features a state ranking of top baby albums and occasional themed activities for users to participate in.
Based in Singapore and founded early this year, TaskAmigo is a platform for people to post and find short-term tasks such as making a delivery, queueing for concert tickets, or data entry.
8. Blood Donors Network | Philippines
Blood Donors Network is a non-profit initiative to create a database of regular blood donors in Asia. People can register as part of a community of donors and on the recipients side, they can get to post the geo-specific blood type request to the network, and also share it to Facebook and Twitter.
Recently soft launched in October 2011, Singapore-based Boxyroom is a long-term property rental platform that offers safer transactions between landlords and tenants worldwide.
TreeCrunch is a B2B Hong Kong-based startup that offers customized data mining, organization, and presentation solutions to businesses.
Homerent is a self-funded startup that helps you find a place to stay in Japan. Though Airbnb might seem to be a huge competitor, Homerent gets home -field advantage – due to the unique Japanese culture, which can often make it difficult for foreign business to thrive.
---
Related Startup Stories
---
That's all for this week, folks! (See last week's list here.) For our full coverage of the hottest and most innovative startups in the region, you can click here or subscribe to our Asia startups RSS feed. For tips and news, sent us a note via editors[at]techinasia.com