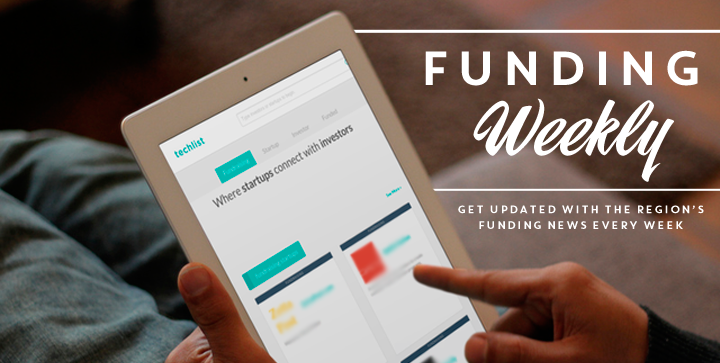 It's back to work this Monday morning, and here's a recap on the funding news that took place last week.
News curation app Kamelio announced it has raised about JPY 50 million (US$490,000) from Japanese investment firm Global Brain. (View Techlist Profile)
Shanghai-based pets products e-store Boqii completed a US$25 million series B funding round. The investors are as-yet unnamed but reportedly hail from the US and possibly include Goldman Sachs, which also participated in the startup's series A round last June. (View Techlist Profile)
One of Thailand's main online game operators Ini3 Digital announced that SoftBank Ventures Korea, a venture capital arm of SoftBank Group, has invested an undisclosed amount for 23 percent of the company's equity. A SoftBank partner will join the company's board. (View Techlist Profile)
The French Cellar, an online subscription service for wine, has received an undisclosed strategic investment from Kyosei Holdings. Serial entrepreneur Jackie Lee, who founded HardwareZone and ClickTrue, will join the startup as the chairman (View Techlist Profile).
Melbourne-based online customer support solution Influx.com has raised A$250,000 (US$222,575) from investors such as 99designs Founder Mark Harbottle, angel investor Leni Mayo, and the Sitepoint Group. (View Techlist Profile)
Thailand-based Facebook e-commerce solution Page 365 announced it has raised seed funding from Galaxy Ventures. Amount invested is undisclosed. (View Techlist Profile)
Japanese internet giant CyberAgent announced it has invested in New York startup Dash Labs, which is like a FitBit for Cars. (View Techlist Profile)
London-based mobile learning company Quipper, founded by co-founder of Japanese mobile social gaming giant DeNA Masa Watanabe, disclosed it has raised £3.4m (US$5.8m) from investors. The investors include Atomico, a venture capital firm started by Skype co-founder Niklas Zennström, Benesse Holdings, and Globis Capital Partners. (View Techlist Profile)
Shanghai-based digital marketing agency Avazu has secured $48 million series A funding from Gaorong Capital. (View Techlist Profile)
Hong Kong property platform Spacious has secured $500K in seed funding. (View Techlist Profile)
Philippine game development startup Altitude Games received $275,000 seed funding from mobile content provider Xurpas founder Nix Nolledo, gaming company Level Up! Games co-founder Philip Cahiwat, and several other investors. (View Techlist Profile)
(Editing by Steven Millward and Terence Lee)