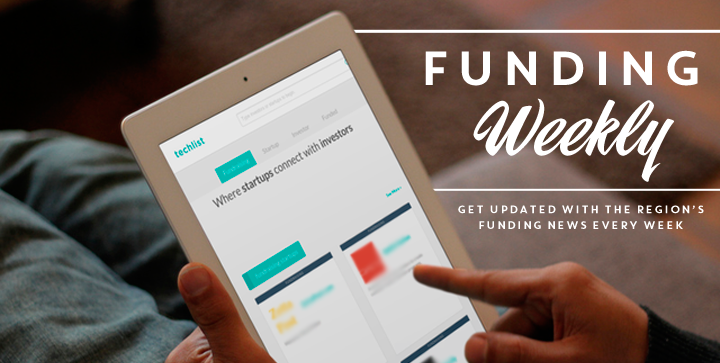 Education and marketplaces seem to be hot favorites this past week, and here's a roundup of startups with fresh cash in their pockets. Congratulations!
GoCoin, a California and Singapore-based company that is creating a PayPal for digital currencies, has closed a US$1.5 million series A venture round led by former Facebook COO Owen Van Natta and Bitcoin Shop, an ecommerce website that transacts in Bitcoin. Crypto Currency Partners also joined the round. (Techlist Profile)
Sirclo, an ecommerce website builder based in Indonesia and Singapore, received seed funding for an undisclosed amount from East Ventures. The service helps small and medium enterprises build websites easily with fees ranging between IDR 99,000 (US$8) to IDR 1.75 million ($148) per month. Sirclo's competitors are Shopify, Pixtem, Jarvis Store, Jejualan, and Klakat. (Techlist Profile)
Wanderlust, makers of Japanese online travel log Compathy, has raised hundreds of thousands of dollars from Incubate Fund and Recruit. (Techlist Profile)
Bangalore-based education startup Skyfi Labs has raised an undisclosed amount from The Chennai Angels (TCA) and Spark Capital. The new funds will be used to expand Skyfi's reach to cover 1,000 more colleges, increase and refine course offerings to help students acquire relevant skills in areas of computer science, mechanical and electrical engineering, and enhance its back-end platform.
Bangalore-based online store Sports365 has received an undisclosed amount from US venture capital firm, Powerhouse Ventures. (Techlist Profile)
Online real estate marketplace Meiaoju has secured RMB 50 million (US$8.13 million) in series A funding led by DCM. Meiaoju is an online marketplace where real estate developers can connect with China's middle class citizens, who are snapping up property in other countries as investment opportunities or as a basis to move abroad. It mainly focuses on houses and apartments in Australia and the United States. (Techlist Profile)
Experiential science education startup, Everest Edusys, has secured Rs 5.7 crore (US$952,000) in series A funding led by Lok Capital and joined by The Chennai Angels and others. The startup hopes to deliver students experiential learning rather than plain theory-teaching. It hopes to reach out to children from all income brackets.
Mobile foodie app Teriyaki has received an undisclosed sum from Tokyo-based online learning platform developer Hitomedia. Teriyaki was founded by former Livedoor CEO Takafumi Horie last November, and is a mobile app that curates eateries picked by food lovers. (Techlist Profile)
Chinese mobile content search engine and Android app store Wandoujia has closed series B funding with follow-on investment from US investment bank Goldman Sachs. The undisclosed amount of funding comes just after Wandoujia's $120 million funding led by Japanese mobile telco SoftBank. Wandoujia says this is Goldman Sach's first investment in a Chinese mobile internet company. (Techlist Profile)
(See also: 14 startup funding rounds in Asia last week – March 24)