There's no other way to explain this: I'm a (self-proclaimed) tech nerd. That's not a bad thing.
I might not be an engineering or technical nerd, but I'm definitely one of those who has a passion for the industry and is very proud of it. Now that we're well into the 21st century, being a little nerdy is kinda trendy, don't you think?
When I looked around I found a little bit of this geeky nerdiness in almost everyone I know. So I compiled a list of characteristics we have in common. Here are 10 signs you might be an Asia tech nerd:
1. Your social media is tuned to local tech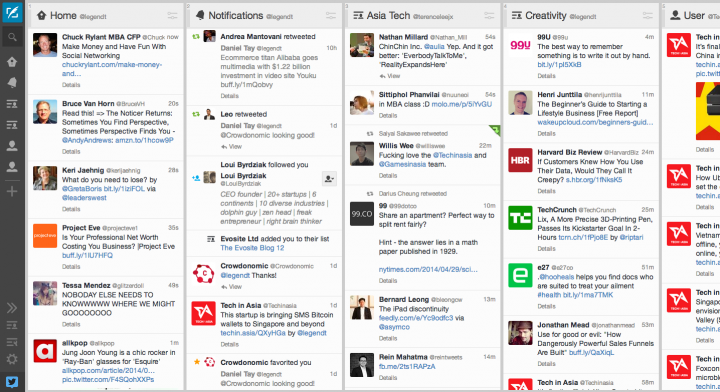 How many groups do you belong to that are sorely related to the Asia tech scene? What about Twitter? Do you have a list for people you follow called something like "Asia tech"? What about your Tweetdeck? Do you have a search column just for #startup?
Wait wait… The best indicator is whether you follow these 10 must-follow Twitter accounts.
(See: 8 Indonesian-made Android apps that you need to try)
2. You know the world beyond iPhone
Yes, you know all about the iPhone and the fact that Samsung is huge. But that's not all you know. You have also heard of Xiaomi. You know it does amazingly well with its flash sales and it's expanding across the region. And you've also heard of Oppo. And maybe also Micromax.
Basically, you know we've got our own brands of smartphones. On top of that, you might be using one right now having decided that it's better value than an iPhone 5s or Galaxy S5.
3. Your phone is full of Asia-made apps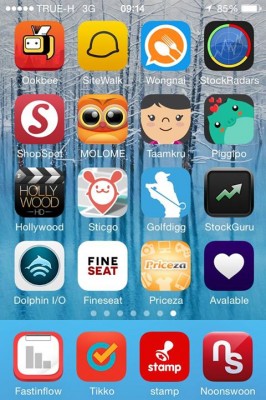 Instead of all the usual apps that many people around the world are using, you have a bunch of Asia-based apps on your phone. So you've got EasyTaxi and you're also checking out the rival GrabTaxi. And instead of just Instagram, you also have Molome.
Check out this screenshot from Note Chalermyuth, the CEO of Thai startup Fast in Flow. That's a full page of apps made by startups in Thailand!
4. You love Asia-made chat apps
Yeah, I get it. WhatsApp is enormous with its 500 million monthly active users, but it's not really dominating the world. As an Asia tech nerd, you know that already.
While the rest of the world is all over iMessage, Skype and WhatsApp, Asia-made apps like Line and WeChat are growing fast in Asia and are slowly invading the rest of the world. We love stickers and other fun functions that American and European apps usually don't have.
5. You know Asia's many cultural differences
You understand cultural differences. You know the importance of localization. You know that something – an app, a service, an estore, a meme – can be good yet it'd be better if it's localized into various Asian languages. You understand what's "meh" in one place could be awesome somewhere else.
6. You go to tech events
Have you attended the Global Entrepreneurship Summit? Is your calendar full of Startup Weekend events? Even if you don't live in Asia, do you subscribe to a meetup list to get alerts for cool events around you? For example this Global Startups group in New York.
(See: Singapore minister Teo Ser Luck envisions Asia as the next Silicon Valley (Startup Asia preview))
7. You want to see the 'Silicon Valley of Asia' emerge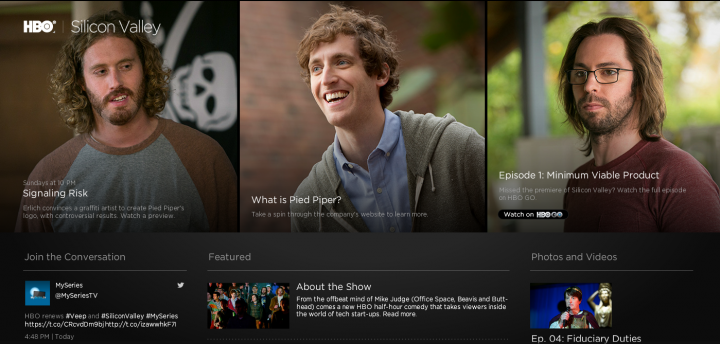 It's normal for you to think "where could this happen in Asia" when you hear news of what's going on in Silicon Valley. You generally compare Silicon Valley with a city in Asia. When you watch HBO's Silicon Valley, you start imaging in your head where we can have this in the region. Yup, then you're an Asia tech nerd.
8. You know what Asia's top VCs are up to
Of course, as a tech nerd, you follow any investments made by VCs. You've heard of Google Ventures and Sequoia Capital. But you also follow investments made by Rakuten, CyberAgent Ventures, and anything that a global VC is up to in Asia.
9. Your biggest headache is the internet speed
Your daily life – like experimenting with new apps or writing code – is often interrupted by "WTH is wrong with the internet?!" It doesn't matter if you live in Singapore and actually have one of fastest internet speeds in Southeast Asia, you still spend a lot of time surfing and working on the internet and you will always complain that It's too slow.
10. You read Tech in Asia
Duh!  😉
What are some other signs? Leave a comment here if you have one to add. Or just let me know, are you one of us?