E-commerce in Asia has been a whirlwind for both the businesses who enter into the scene, and the consumers. The Philippines is no exception to this. We have seen early players who remain strong, and those which have been left behind by new ones. And consumers are seeing a growing variety of choices for them over time.
It's becoming a huge market and there are a number of startups in the Philippines entering in this space, too. So here's a list of what we think are the most popular e-commerce sites in the Philippines: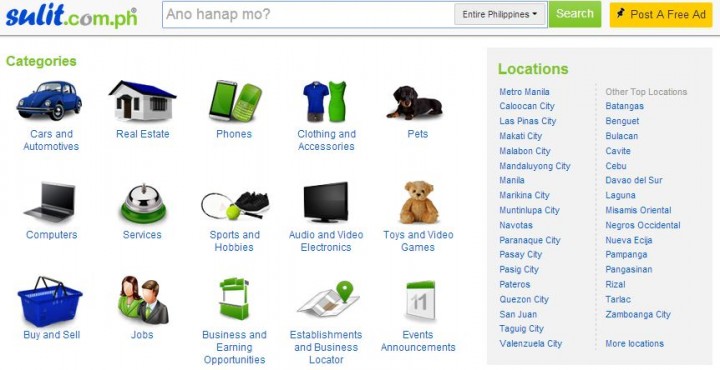 Sulit.com.ph is one of the earliest players in e-commerce in the country, founded in September 2006. Sulit is a classified ads site wherein members simply post anything they want to sell – brand new or not – and sellers directly coordinate with the seller. After some seven years, it still currently leads the e-commerce space with 13.7 million recorded visitors and 289 million pageviews in March 2013. With all that traction from Filipino consumers, Sulit has also ventured to cater to niche markets with SulitCars and SulitRealEstate. And just last week, it announced its acquisition of car advertisement site Pinoy Auto Trader.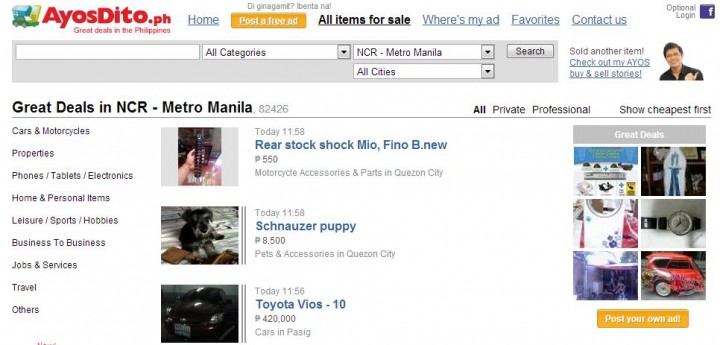 AyosDito, launched in March 2009, is also a classified ads site and is the closest competitor to Sulit. And similarly, it is a platform for both buyers and sellers to find and sell products. AyosDito is a joint venture between media organization Singapore Press Holdings and Europe's online classified ads firm Schibsted. Its Asian sister sites are  Mudah.my and Chotot.vn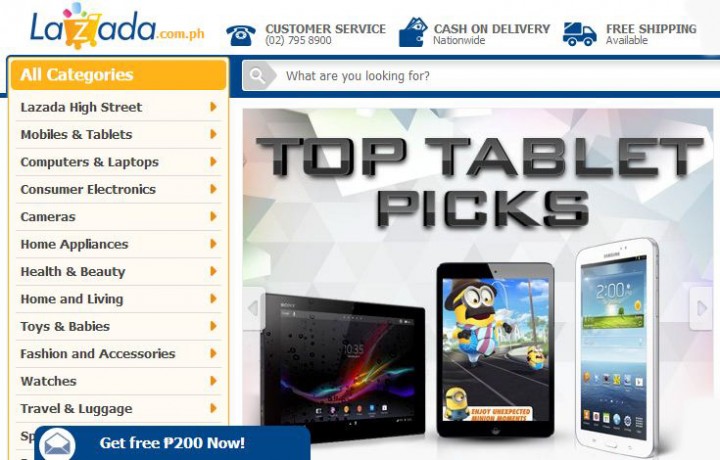 Rocket Internet-backed Lazada, which has raised $100 million in total funding, was launched in the Philippines in March 2012. Its product offerings range from consumer electronics, gadgets, home and living, clothing and accessories. It now has 1.1 million likes in its Lazada Philippines Facebook page. And just last month, it also launched its mobile app for Android.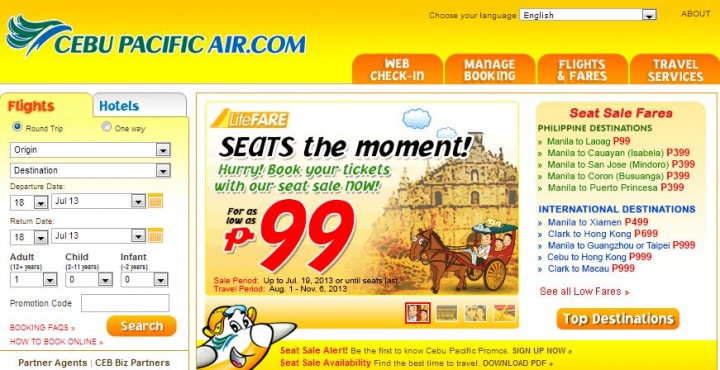 Philippine airline company Cebu Pacific was launched in 1988. But it really took off later with the low cost carrier business model in 2005. It means that customers can purchase e-tickets at a discounted price, which they can only do online with a credit card. It started with domestic flights, and later on provided discounted international flights when the strategy took off. It was one of the early local e-commerce platforms present in the Philippines, and continues to be patronized by consumers for its promos and discounts.

US-based eBay launched in the Philippines in 2007 and still remains strong. Alexa ranks ebay.ph as the 74th most visited site in the Philippines. It also entered the daily deals space in 2011 with Kuponan, but this remains a service within eBay.ph itself. Recently, it also rolled out a brand new interface in the Philippines, Malaysia and Singapore to help buyers get better access to global sellers.

Another Rocket Internet-backed e-commerce site, Zalora launched in May 2012. Its fashion-centric offerings cover clothing, shoes and bags, and more. The e-commerce startup, which is present in eight countries in Asia, had its most recent funding this year amounting to $26 million from German firm Tengelmann Ventures. Zalora has also announced its plans to do an initial public offering in 2014.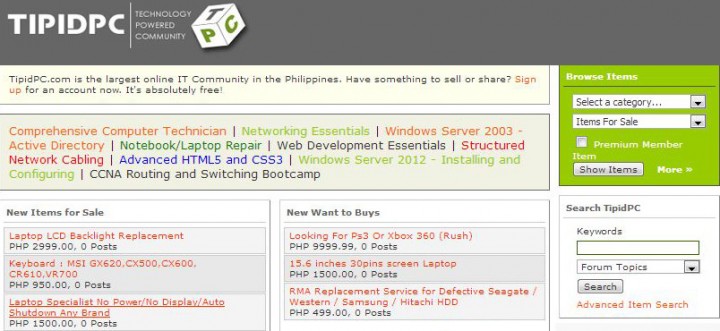 TipidPC.com is a classified ads platform specifically for computers, laptops, and other related parts. Products sold in the site are not limited to brand new PCs and gadgets. Second-hand and even defective items are also posted here. Most of the buyers are PC enthusiasts (especially those who are on a low budget) and those who repair defective computers.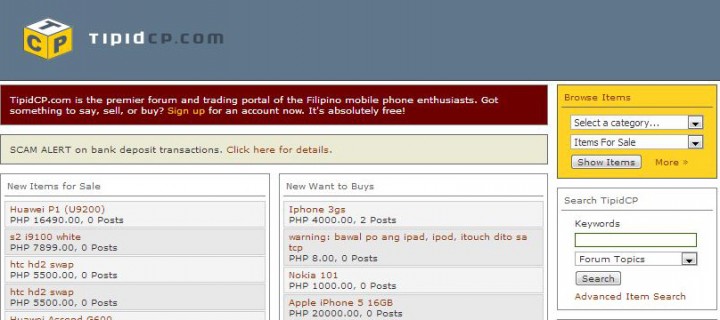 TipidCP, a partner site of afore-mentioned TipidPC, is also a classified ads platform. But its products are more centric to feature phones and smartphones. The phones posted here are either brand new or second hand. Typical advertisers on the site are small businesses that sell brand new phones at a discounted price, or consumers who either want to sell their current phones or trade it to another phone posted on the site.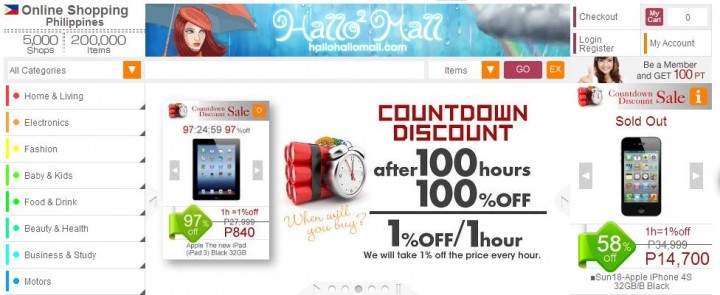 Hallo Hallo Mall launched in April 2012. It is a platform for buyers to sell their products, and customers can directly buy these products posted online through its payment gateways. It also gives buyers bonus points dubbed Hallo Hallo points, which can be used to purchase other products. Currently, there are already over 5,000 shops registered, and over 200,000 advertisements posted in the e-commerce site.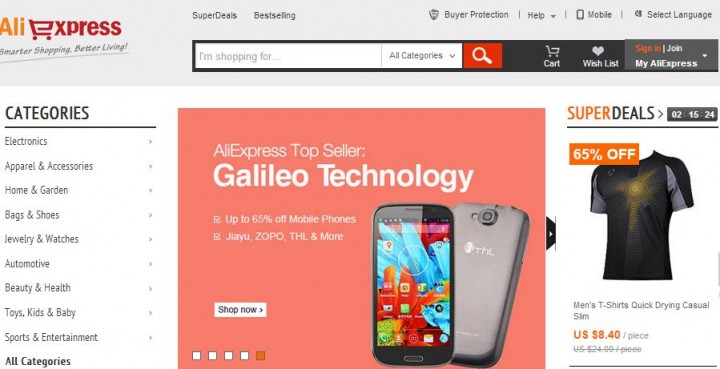 China-based AliExpress, part of the Alibaba Group, is also making waves in the Philippines. It's part of the top 500 most visited sites in the Philippines according to Alexa's rankings. Just recently, AliExpress restructured its platform to become a global e-commerce platform for either small businesses to buy in bulk or individual shoppers to buy single items. Now, purchases made by customers in the Philippines can be directly sent to the buyer's home from the merchants in China.
---
This isn't a definitive or scientific list, but hopefully it's a useful resource. Feel free to suggest your favorite shopping sites – and say why exactly – in the comments.
(Editing by: Steven Millward)