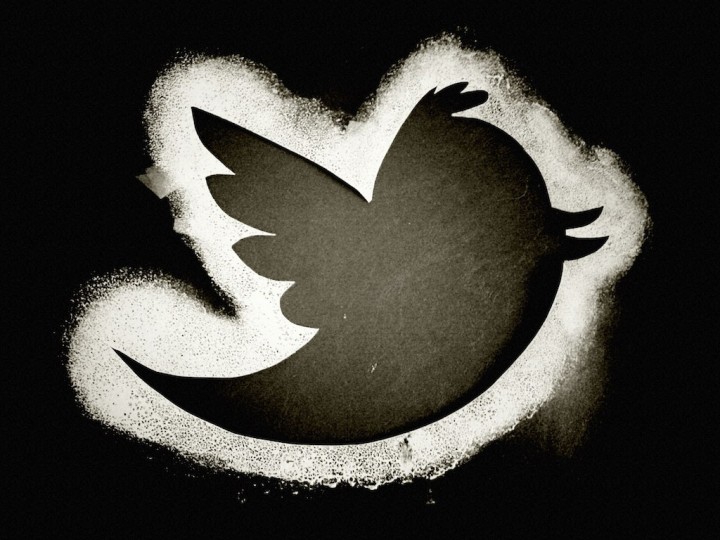 Within the uber-hip technology scene, Twitter is a way of life. For its most active users, voices emanating from the little blue bird icon can pepper an entire workday with articles worth reading and opinions worth sharing.
But getting acquainted with Twitter can be daunting for newbies. That's why we've compiled a 'starter list' of the who's-who of Twitter within the Asia tech world.
For this list, we've focused on accounts of "non-traditional journalists," as writers at legacy publications ought to warrant a follow by default (not to imply that scrappy bloggers like us can't go neck-and-neck with them). We've also tried to select figures that inject a bit of personality into their tweets – specifically, these are people that are active in what some might call the "Twitter-sphere," rather than hot-shot Asia hands who use the service once in a blue moon.
Aulia Masna, editor of The Daily Social, Indonesia's leading tech blog, has two Twitter accounts – both of which are worth following. And since the English-language version of that publication has regretfully been scaled-down, Masna's accounts are now the best source for lightning-fast insights and commentary on tech in Indonesia.
Hey Apple, if you maintain your price levels in Indonesia, people will just buy your stuff overseas. Way cheaper that way.

— Aulia Masna (@aulia) February 25, 2014
Growth Engineer at WordPress by day, Ben Thompson came out of nowhere in 2013 to become one of the most well-respected writers on tech with his blog stratechery. Following the tone of Benedict Evans from the UK (now in California) and John Gruber in the US, Thompson draws from his stints working at Apple and Microsoft to provide some of the most thorough and thoughtful commentary on global tech news.
Though his eyes are on all-things internet, his feet are planted in the great city of Taipei, which lets him add some Asian context to his analysis when appropriate. On Twitter, Thompson is opinionated and aggressive – pick an issue and he'll be guaranteed to have a thesis on it. A proponent of the little-used 'return' keyboard button on Twitter, Thompson will make you question your assessments on anything that's making the rounds online.
My articles about MSFT's reorg help explain Apple: http://t.co/na132czWwH http://t.co/99Vltb15Ra They can't handle too many initiatives.

— Ben Thompson (@monkbent) February 25, 2014
3. Bill Bishop (@niubi)
The China hand's China hand, Bill Bishop was behind the beloved Sinocism newsletter, a daily digest covering all-things China. Whether it's the complicated nuances of China's shadow banking industry, the complicated nuances of the CCP's 18th Plenum, or the complicated nuances of the mountain of lawsuits faced by Baidu, Alibaba, and Tencent, Bishop can untie the knottiest aspects Chinese economic and societal issues. While he doesn't focus exclusively on tech, his Twitter feed is an obvious first stop for many writers in greater China whenever news breaks.
gr8 that linkedin officially launched in china.probably terrible 4 tianji, ushi et al who have never gotten material traction here beyond pr

— Bill Bishop (@niubi) February 25, 2014
CEO of Affinity China, an advisory firm that works with luxury brands looking to crack the China market, Christine Lu is one of the most active members of Twitter China, blasting out tweets at a startling rate. Not only is she just as plugged-in to tech and startup developments as full-time journalists, she is never short of strong opinions. Let this woman dominate your China list.
Someone would make lotsa money building a parking lot for Chinese tour buses in San Gabriel Valley.

— Christine Lu (@christinelu) February 24, 2014
Rare is the bird that can keep track of the tech industry across the entire continent of Asia. While most writers narrow their expertise down to one or two countries, Jon Russell of The Next Web has built a reputation as a trans-Asia guy who can spot national trends and place them in a greater regional context. He was also one of the first English-language writers to regularly track Asian messaging apps like Line and China's WeChat, predicting their evolution into platforms well before Silicon Valley took notice. Put him in a crowd with China's crustiest old-timers, Japan's savviest gaijin, or India's hippest tech figures, and Russell could hold his own pretty well in all settings.
Free voice calling on messaging apps isn't new, but giving it to half a billion people overnight is disruption http://t.co/R3QrgtaBLk

— Jon Russell (@jonrussell) February 24, 2014
6. Remco Lupker (@remco)
Founders of the Silicon Valley-breed tend to act act diplomatically online. The Travis Kalanicks and Aaron Levies of the world remain few in numbers, and the majority of startup founders keep a buttoned-up presence on social media. Then there's Remco Lupker. Founder of Tokobagus, Indonesia's largest classifieds site, the Netherlands-born Jakarta resident doesn't spare any time for politeness on Twitter. Admirably describing himself as "forever young" and a "smooth talker" on his profile blurb, Lupker laces his feed with crude jokes and tongue-and-cheek asides. Of course, Lupker also tweets about the Indonesian and international tech industries, but that's not the only reason to follow him. Dick Costolo ought to adopt "Don't be offended, it's just Twitter" as his company's new corporate slogan.
Though the Whatsapp story is extremely "Hollywood", in general I would recommend avoiding having to live of food stamps

— Remco (@Remco_L) February 21, 2014
Most English-language coverage of Asian OEMs unfortunately remains limited to speed-and-feed fetish blogs and stock market-minded dailies. Very few organizations will track manufacturers like Sony or ASUS with a strong narrative angle or local edge. Richard Lai is one of the few writers who will cover gadgets in Asia from all sides, pleasing geeks and Asia watchers alike. Perpetually in transit, Lai tends to use Twitter to chronicle his travels along with his gadget habits.
EXCLUSIVE: Hands-on with @vladsavov's #mwc2014 snacks. pic.twitter.com/94Ioa8bJvb

— Richard Lai (@richardlai) February 25, 2014
Richard Swinburne, meanwhile, isn't a blogger or startup figure, but that hasn't stopped him from getting chummy with those two groups on Twitter. A jack-of-all-trades for ASUS in Taiwan by day, Swinburne's a reliable source for outspoken and often hilarious takes on whatever's dominating the hardware and software news cycle at any given moment.
Lol Qualcomm "8 core is not needed" just launched 8 core chip. Make up your minds boys.

— Richard Swinburne (@Bindibadgi) February 24, 2014
Both are named Richard, both are gadget guys, and both fit somewhere along the British-Asia spectrum.
Rui Ma works as a venture partner for 500 Startups' greater China program. A true trans-national, Ma has the rare ability to provide both local insights on international topics along with international insights on local topics. With one foot in the Valley and the other in Beijing, Ma gets down and dirty with the local startup scenes in China and knows her way around the Chinese internet, but also stays hip to developments coming out of California. Always opinionated, keen to spot what others miss, and never thrifty with hashtags, Ma is a must-follow for those with feet in the West but eyes on the East.
Just int @linkedin acct w #wechat profile. Will this mkting strat work n be 1st US internet co to do well in #china? pic.twitter.com/I380I4lXsY

— Rui Ma (@ruima) January 31, 2014
Venture capitalists get paid to be more astute than others, so it's no surprise that the Twitter feed of Saemin Ahn, managing partner at Rakuten Ventures, is a reliable source for choice insights on the startup scene across Asia. Part travelogue and part tech commentary, Ahn's humor and enthusiasm makes him a welcome figure among the Asia tech Twitterati.
Gentlemen, here's to the start of everything @duras pic.twitter.com/xNeW5OhPo2

— Saemin Ahn (@Saemin4655) February 14, 2014
10. The League of Asian Startup Ambassadors: James Hill (@jameshilltaiwan), Casey Lau (@casey_lau), Heeseung Lee (@hs10337), Nathan Millard (@Nathan_Mill), and Michael Michelini (@michelini)
Many startup scenes in Asia have one English-speaking figure who acts as the public face for all local goings-on, eager to evangelize to internationals. Sometimes they bring technical expertise, sometimes they bring business expertise, but their greatest asset tends to be boundless energy and a massive network.
In the case of Taipei, there's James Hill, business development manager at Cubie by day and startup man-about-town by night (and day, too). Over in Hong Kong, there's Casey Lau, founder of StartupsHK whose ceaseless support of the local startup scene is astounding. Nathan Millard and Heeseung Lee have teamed up in Seoul to found BeSuccess, where they support young startups coming out of Korea. And Michael Michelini has roamed about China for years making happy appearances at startup events.
Love hearing startup investment deals happening fast in HK. Good ones get snapped up quick, investors need to get up and get out there!

— Casey Lau (@casey_lau) February 25, 2014
If you live Asia and aren't following your local representative from the League of Asian Startup Ambassadors, chances are they're following you. Go follow them back before you run into them at an event.
(Editing by Terence Lee; image credit via Flickr user eldh)