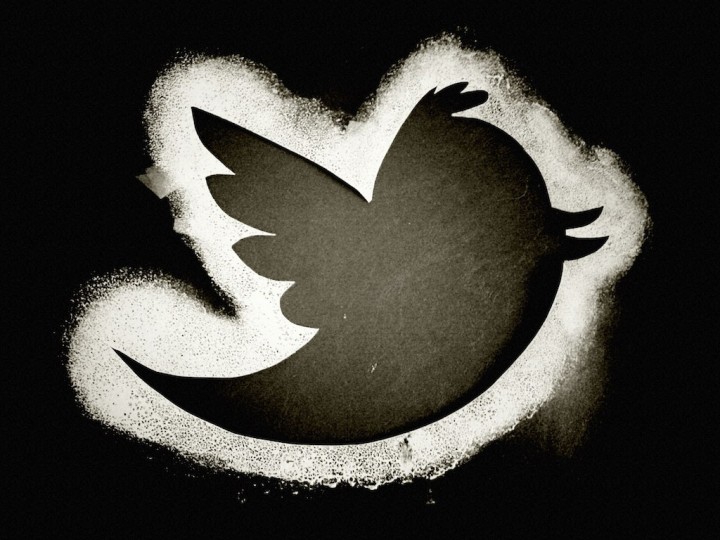 For most Tech in Asia readers, this point needs no driving home: Twitter matters.
As entrepreneurs and startup enthusiasts, the microblogging site is where we get our business news, network with new people, stay on top of trends, build connections, and market ourselves and our companies.
Who we follow, and in turn who we willfully accept news, ideas, links, thoughts, questions, and curiosities from, can shape our careers – for better and for worse. The 10 thought leaders presented below will give your Twitter feed an instant upgrade in brainpower.
This list is of course by no means scientific or definitive (there is just one person back here, behind the authoritative voice, manning the selections – Ezra Ferraz, or more appropriately, @EzraFerraz), but we hope the recommended accounts might in some way boost your business savvy one Tweet at a time.
Satoshi Citadel Industries, an umbrella company for Bitcoin-based ventures in the Philippines, has released four in just the last six weeks alone: Bitmarket, Bitstars, Rebit, and Coinage. And they're not done either, as SCI head of product Luis Buenaventura says, "Our product release calendar for 2014 has more bullets on it than a Quentin Tarantino movie, and I think I'm gonna need a new keyboard soon."
Who is driving this frenetic pace? It's SCI CEO Nick Galan. Though Galan named SCI after the elusive creator of Bitcoin, he takes a much more open approach to his own affairs on Twitter. Galan regularly tweets about what it's like to be a crypto-entrepreneur in a country where Bitcoin stands to make a historical impact.
TL;DR: If you want the inside scoop on how Bitcoin is set to change the Philippines, Galan is your man.
Writing a #bitcoin related business plan is more akin to writing a poem than following a recipe.

— nick galan (@nick_galan) June 3, 2014
Paul Rivera's mantra is "always be pitching," and his Twitter feed is an embodiment of that. On the most obvious level, he tweets about what it's like to lead as CEO of Kalibrr, which aims to use machine learning to change the way companies recruit and hire. On another level, he also tweets regularly about Kickstart Ventures and ManilaAngels, along with other happenings in the Area 55 ecosystem. Here, too, Rivera is pitching. As a Berkeley graduate, a former Googler, and Y Combinator graduate, Rivera is pitching the Philippines to the world.
TL;DR: Rivera has paved the way for Philippine startups, and if you want to know where we're going next, you should keep up with him.
The Philippines has first world talent trapped by a third world government.

— Paul Rivera (@privera) February 25, 2014
What's the centerpoint of Metro Manila? It's wherever Vince Golangco is. As the co-founder and publisher of blog WhenInManila, he regularly finds himself surrounded by buzz of all the latest events and happenings. WIM covers such news, and Golangco pushes these articles on Twitter. Some of these are irreverent – When in Manila is a lifestyle and entertainment site, after all – but many of them are directly relevant to Philippine business, such as announcement of product launches and sponsored contests from companies just breaking into the country's markets. In addition, Golangco's Twitter feed often provides insight into the entrepreneurial side of WIM, which generates money from advertising, sponsored content, and in an example of the online going offline, the blogging event, Blogapalooza.
TL;DR: His Twitter feed basically embodies all the glitzy fun you would expect of a blogger-turned-businessman.
"@gmanews: 10 Blogging tips from @VinceGolangco @WhenInManila: 1. Start writing 2-10. Keep writing #iblog10 @ederic pic.twitter.com/UzM5Kt5CAT"

— Vince Golangco (@VinceGolangco) April 6, 2014
Technical talent is crucial to any startup community. John Arce constantly pushes relevant content for developers through WebGeek. On this web community, users can submit links and make posts relevant to developers. Arce's Twitter feed is an extension of his WebGeek work. He regularly shares announcements of events of interest to developers, such as his own upcoming DevCup on August 16 and 17. Even if you're not a developer, you'll want to follow him because he can lead you to where developers are abundant and always willing to talk shop.
TLDR: Arce connects entrepreneurs and developers through WebGeek and his Twitter.
Better to ship something that works amazingly doing one thing as opposed to shipping something that tries to do everything

— John Arce (@johnarcews) July 2, 2014
The Philippines is the social media capital of the world, but what good is that to an entrepreneur if you don't know how to successfully navigate this space? Jonha Revesencio can help you – she is a social media superstar. As her Twitter bio tells you, she works for @RebelMouse, on behalf of which she contacts digital influencers to engage with the platform. She regularly tweets about social media, community management, and digital outreach, and her style can itself be a social media model for entrepreneurs – everything is phrased and structured with an eye for shareability.
TL;DR: There is no better guide to the world of social media in the Philippines than Revesencio.
Be wrong as fast as you can: Failures are the best learning opportunities http://t.co/4I77qgCR2t pic.twitter.com/sMCnWgrBgY @GrowthHackers_

— Jonha Revesencio (@jonharules) June 1, 2014
Christian Besler's story is inspiring. He is a German who comes to the Philippines via Italy. His endeavors here are as much a work of investing as they are of advocacy – Kickstart Ventures, ManilaAngels, and Mobile Monday Manila – for they show his faith in the country's future and argue for why others should believe right along with him. His Twitter feed encompasses this journey, along with all its attendant failures and triumphs (of which there seem to be many from the #Area 55 investor as of late). Of particular importance are his Tweets that announce #raidthefridge events, celebrate #Area 55 accomplishments, discuss his latest initiatives (such as newest brainchild #FinTechPH), and respond to pitches sent to him over the Twitter transom.
TL;DR: Besler has a bird's-eye-view of startup cluster Area 55, and Twitter allows you to see from his broad perspective.
I think the PH gov needs to do a better job of promoting the country as a fertile ground for entreps from SEA, we got a huge market & talent

— Christian Besler (@christianbesler) June 8, 2014
GrabTaxi. EasyTaxi. Uber. For most people in tech, the tech transportation wars are exciting. Natasha Bautista's Twitter feed places you on the frontlines. As the assistant general manager of GrabTaxi Philippines, Bautista regularly tweets about its successes in the country as well as abroad. She also has not shied away from sharing a few choice words on competitors, who may or may not have engaged in GrabTaxi bashing to neutral drivers. And for those with a commuting budget, Bautista often hooks us up with GrabTaxi promo codes.
If her profile is not already impressive enough, Bautista was also the brains behind GrabCar, and in her free time, she is a professional print and runway model.
TL;DR: If you want to ride shotgun on GrabTaxi's Philippine expansion, Bautista provides you with the best seat in the house.
@natashabautista takes the stage to tell the crowd more about #GrabTaxi! #GrabTaxiPH pic.twitter.com/R3HS5evkkt

— GrabTaxi Philippines (@GrabTaxiPH) July 1, 2014
Entrepreneurship in the Philippines does not happen in a void – you build your startup in the greater political and social landscape of the country, which, no matter how hard you try to shy away from the headlines, is still terribly omnipresent. The country still has a ton of problems, and Tonyo Cruz helps you make sense of them via his Twitter. His tone is mostly witty, sometimes sarcastic, and on occasion shrill, but he is always worth listening to, particularly when it comes to his many digital advocacies (#ReliefPH, #RescuePH, #abolishpork, #betterinternet #notocybercrimelaw). He mostly comments on political news, which though don't apply directly to business, can begin to help you connect the dots in understanding why things are the way they are in the Philippines, entrepreneurship included. Just be careful not to get on Cruz's bad side – his pen is definitely mightier than your sword.
TL;DR: Until Jon Stewart moves to the Philippines to start a local version of The Daily Show, Cruz's Twitter is the closest thing we have.
Want to change the mess we call Philippine politics? Give up this wish for a quick fix. Big problems require big solutions.

— Tonyo Cruz (@tonyocruz) July 6, 2014
Nix Nolledo is a serial technology entrepreneur who has been building and investing in tech companies since 1999. Over the years, Nolledo has focused not only in building businesses for profit, but for social value and impact. This approach is perhaps most apparent in social news network, Rappler, which Nolledo co-founded. Rappler matters because not only is it the fastest growing news site in the Philippines, it is also a premiere watchdog for corruption in the country.
Nolledo's Twitter feed embodies that same technology-with-a-purpose sense. He curates good tech articles, criticizes some business decisions, and cheers on some of the many companies that he has invested in, such as Zipmatch and Kalibrr.
TL;DR: Nolledo gives you a daily blueprint for just how far entrepreneurship can uplift the country.
80% of online purchases are made without prior intent to buy that product. That's $1.2T/year spent on products that people discovered.

— Nix Nolledo (@nixnolledo) June 8, 2014
Noreen believes in the power of business to create positive social change. She is one of the most active advocates of social entrepreneurship in the Philippines and helped co-found tech initiatives with an explicit social purpose like the crowdfunding site The Spark Project. She is now fully engaged in bringing startup principles and culture to social enterprises through the BCYF Institute for Social Enterprise and Development, which recently co-organized Learn Startup Machine Manila. It also holds GameChanger Nights, dubbed the "Startup Grind" for social entrepreneurship, and a fund matching camp called EntrepsBuild that has similar influences to Startup Weekend. These endeavors usually place Bautista front and center at the discussion on the social development of the country, and suffice to say, she has a positive message to share with us on Twitter.
TL;DR: Bautista wants to change the world, and the documentation of her efforts, via Twitter, is inspiring.
As Filipino entrepreneurs, we have the opportunity to use our lean enterprises for building the country #LeanMNL http://t.co/2GqB7tocCf

— Noreen Bautista (@noreenbautista) July 10, 2014