Flappy Bird is a household name for gamers all over the world. It really put the Vietnamese games community on the map with its huge success. And that had led to many people asking questions like: "where is Flappy Bird from?" then when they find out it's from Vietnam, they followed up with: "how?" People always thought that no one develops games in Vietnam. But Vietnamese game developers have been around long before Dong Nguyen and Flappy Bird brought attention to the country.
(See: Flappy Bird creator Dong Nguyen is working on a new game)
Some game studios in Vietnam have done outsourcing work for big titles like Need for Speed, Battlefield, and even Flight Simulator. And mobile gaming in Vietnam has grown very quickly over the last three years, with Flappy Bird being just the strongest example of this trend. Without any further ado, here are ten Vietnamese mobile games that you should not miss out on.
1. Super Ball Juggling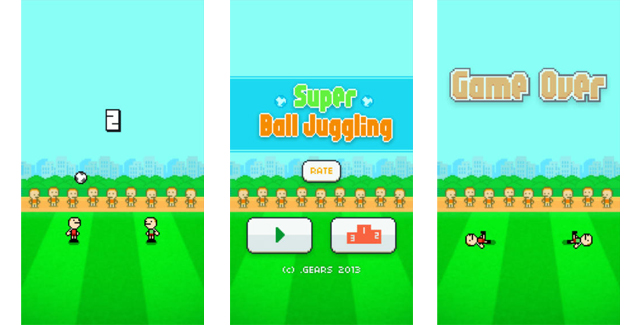 You may know that Dotgears is the studio behind Flappy Bird, since it just resurrected the game a couple weeks ago through Amazon Fire TV. But did you also know that it has a quick-fix football game with the same 8-bit style called Super Ball Juggling? Super Ball Juggling maintains the one-button gameplay Flappy Bird is famous for, and is hard as hell to boot. The game's simplicity belies its difficulty, and that is what keeps people coming back every single day for a challenge. Games from Dotgears will definitely make you throw your phone away in frustration. Unlike its brother Flappy Bird, which was taken down from the App Store a long time ago, Super Ball Juggling is still available, albeit only on iOS.
2. School Cheater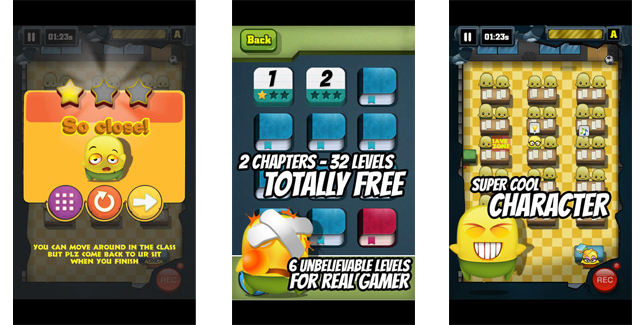 School Cheater is one of Buoi Studio's most successful titles. The game was one of the top ten games in the Game Development World Championship 2013. It has challenging gameplay, nice graphics, and light, breezy content. The game is about a student who tries to copy from his classmates without getting caught. He also has to avoid other hotheads in class, who will beat him up if he gets too close. If you like stealth action games, School Cheater is the one for you. You can download it on iOS and Android
3. Dididodo Defense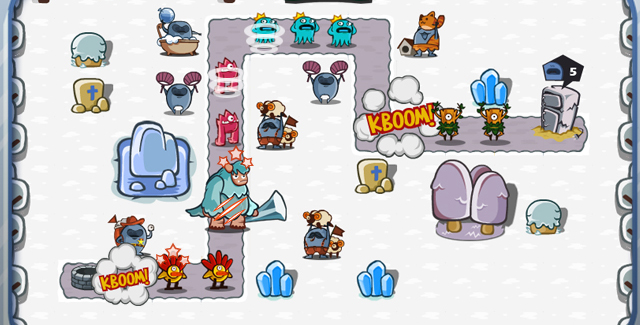 Dididodo Defense is a tower defense game with fun and unique features. It features the Dididodo aliens, who end up getting lost on Earth while on their quest to find a savior. It was developed by the young and ambitious 9Fury studio, which has received lots attention from the gaming community in Vietnam following a successful Kickstarter. If you feel like trying an original and fun tower defense game, you should check it out on Android.
4. Ninja Revenge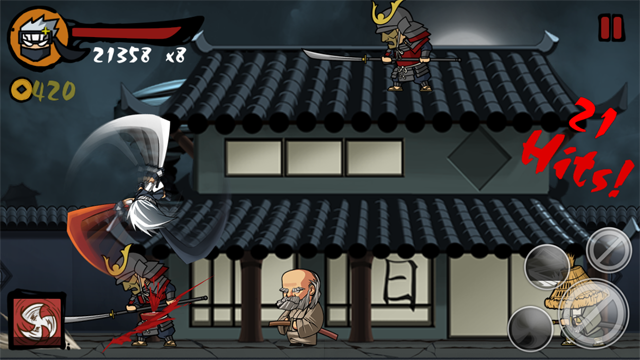 This endless runner game with ninja-themed visuals predictably lets you play as an angry ninja, killing assassins as revenge for the death of your wife. So brace yourself, because there will be blood. Ninja Revenge is one of the better known games from Divmob, and helped make the studio recognizable. If you are a ninja fan, this game is a must. Unfortunately, iOS folks don't have chance to play it, as this ninja only avenges on Android. Sorry!
5. Game For Two

Looking for board games to play with friends and family? Game for Two is one of your best options. This game is one of the most successful games from Guava7 Studio. Game For Two includes chess, checkers, Vietnamese traditional chess, and many other well-known board games that you can play together with your loved ones. This game is great for killing time. Furthermore, Game For Two is now thirteenth on CNET's Best Free iPad Games. It is available on both iOS and Android. Keep calm and chess on!
6. Kungfu Master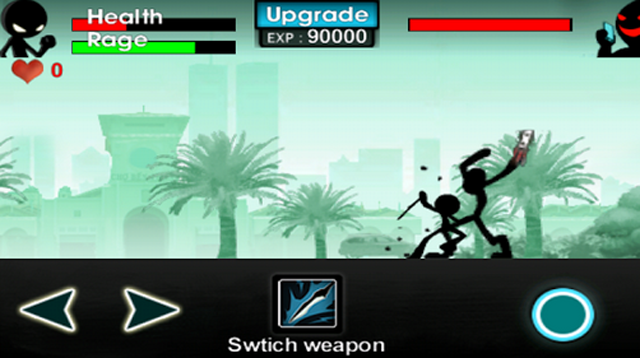 One million downloads for a game from Vietnam is no joke. Tofu Studio makes the impossible possible. If you are a fan of stickmen you may already know Kungfu Master. As the name suggests, you play as a (stickman) kung fu master, trying to rescue your girlfriend from evil sticks. There's lots of kung fu, boss fights, and many other signature action game features. You can download it for Android only here.
7. Memory

This is one of the best puzzle games from Senspark Studio. This game is best for those who want to train their brain, as it has you memorizing long cell sequences. It seems easy at first, but gets crazy-hard within a few minutes of playing. This simple game will guarantee a headache for any puzzle lover. If you are not afraid to challenge yourself, you can download it here on iOS or Android
8. Freakin Math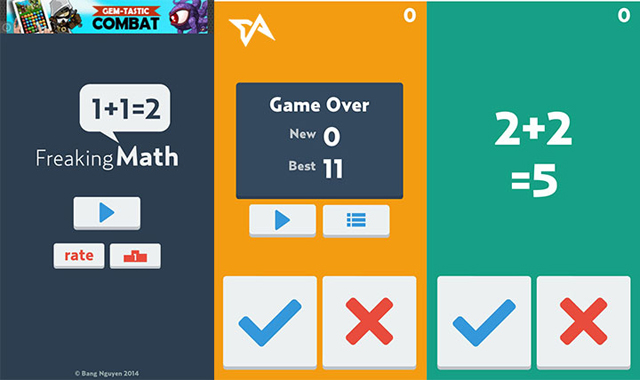 Freakin Math's creator was inspired by Flappy Bird. After countless sleepless nights, he decided to make one simple game that could get thousands of people addicted. However, the game is nothing like its inspirational role model. As the name would imply, it's all about math, in particular simple math. But it's fun and very simple to play, and just like Flappy Bird's simplicity, you only need one tap to play. Want to kill some time with math? Check it out here on iOS and Android.
9. Tap Tap Ring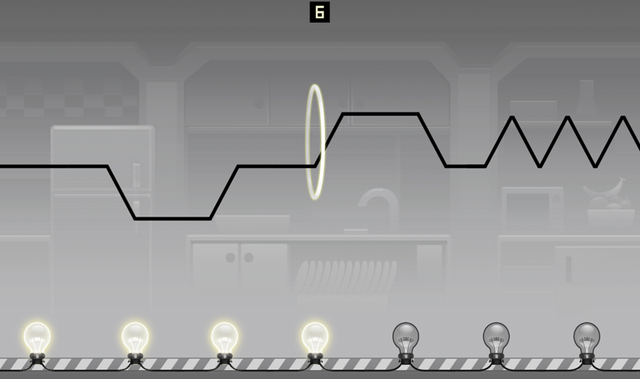 Your mom wants to clean her kitchen? She has turn the lights on first, in this game by 3zoigame. Tap Tap Ring is another simple tapping game with lots of variety. You have to move the electric circle without touching the wire in order to light up the kitchen. It's simple to get started but not simple at all to put down—or to complete! This game will challenge your dexterity to the highest level. You can try it here on iOS or Android.
10. Racing Tank 2

This racing game sequel to Racing Tank 1 features lots of shooting and action, which might remind you of old school action racers like as Biker Mice from Mars or Rock 'N Roll Racing. In another throwback to the old school, vehicles in this game can transform into giant robots, helicopters, and more. It's surprising features like these that keep the action from getting stale. The game is one of Steam studio's Kickstarter projects, but you can download it now on iOS or Android. All of the games mentioned here are free. Some contain adverts or cross-promotion, but for free quality gaming at your fingertips, it's a small price to pay.
---
More from Vietnam:
[news post_id=169272]