Rico heads up the global expansion efforts in the APAC for Fiksu, the mobile app marketing experts. Rico's roots run deep in the mobile space as an entrepreneur and angel investor in mobile apps, m-commerce and mobile marketing ventures including Cassiber, Foodpanda, and tenCube (acquired by McAfee).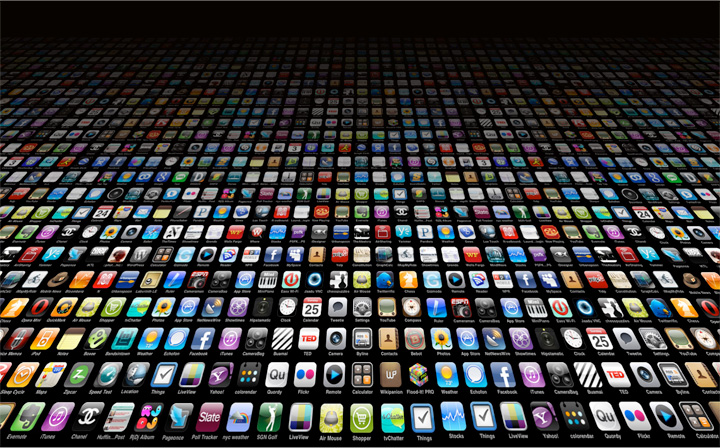 With millions of apps in the major app stores – the iTunes App Store, Google Play, and more – getting visibility for your app isn't easy. But often, promotional strategies are treated as an afterthought – or not treated strategically at all.
Because it's easy to make mistakes when you're entering this arena, I've put together the following list of potential pitfalls that can reduce your overall effectiveness or derail your whole app marketing launch.
Pinning your hopes on being featured or going viral. Getting featured in a major app store or getting some great press are good things, for sure. But at the end of the day, if those goals aren't married to clear actions, you're simply hoping for the best – and hope isn't a marketing strategy. App marketing success can include good press outreach and social promotion, but at its core starts with a plan that includes paid promotion.

Focusing too closely on cost per installation (CPI). A low CPI is fine – it's a key metric for marketers looking to get the most out of their budgets. But it shouldn't be the centerpiece of an app marketing campaign. Users who simply install your app don't generate revenue: high quality users do. That means people who register, make in-app purchases, use your app regularly – whatever fits your business model. Optimize on cost per loyal user to get the most out of your advertising spend.

Concentrating your ad spend too narrowly. It can be tempting to just pick one or two leading ad networks and do all your spending with them. While you may get okay results with just a couple of networks, you simply won't be addressing the widest possible audience. Include both local and global networks in your plans: in India, you'd consider Admob, InMobi, Komli, and more.

Not optimizing across networks. Even using a range of networks isn't enough: some networks may be a better fit for your particular app. Comparing costs and results over time will let you concentrate your spend on those that perform the best.

Not optimizing within networks. Moving money to the networks that are performing best is a bare minimum – to truly get the best results, you'll need to look one level deeper, at the particular ads, bids, and targeting options you're running. Ads that do well on one network may fail on another, and you may be able to find extremely valuable sub-segments of traffic within networks that underperform overall.

Letting your best performing ads suffer from saturation. Everyone loves a winner – but once you've found a great-performing ad, it's easy to overuse it and wear out your audience. Be ready to refresh your ads regularly to avoid decaying performance.

Relying on underpowered reporting and analytics from multiple sources. Most advertising channels will provide top-level reporting to track your results, but you'll need a comprehensive view of all your campaigns. Unfortunately, combining reports from disparate sources can lead to muddy data and massive reporting headaches. Look for a partner who makes it easy to track all of your ad campaigns in one place, including incent, non-incent, real time bidding, social, email, 2D, and other types of app marketing.

Using incent networks in small volumes. Incentivized download networks can be a very effective way to drive download volumes and loyal usage – but not when done halfway. When using incent networks, make sure you spend enough to get a significant app store ranking lift: the resulting organic users you get from the improved rank are the real prize in incentivized app marketing.

"Bursting" too quickly. Bursting is a tactic that involves focusing your marketing dollars in a very short time frame to get a big spike in downloads. This propels your app up the ranks, which brings in more organic downloads. But using up your budget for one glorious day at the top of the charts won't deliver best results: it takes a while for organics to kick in. Our experience shows that a "burst and sustain" approach, where the initial push is followed up with additional days of advertising to support the new rank, delivers much more value.

Choosing a media partner who's not 100% mobile-focused. Most traditional media agencies have grown up using traditional media. And while many have developed strength in search engine marketing and online display, they may not be versed in mobile advertising. The mobile advertising space is evolving so quickly that keeping on top of the latest developments is a real challenge – particularly if mobile isn't your main focus. Long-term success in app marketing starts with the expertise only a company dedicated to the mobile space can provide.
By avoiding these pitfalls, you should be able to put together a solid, effective marketing plan for your app. Good luck!
(Image credit: Adobe)