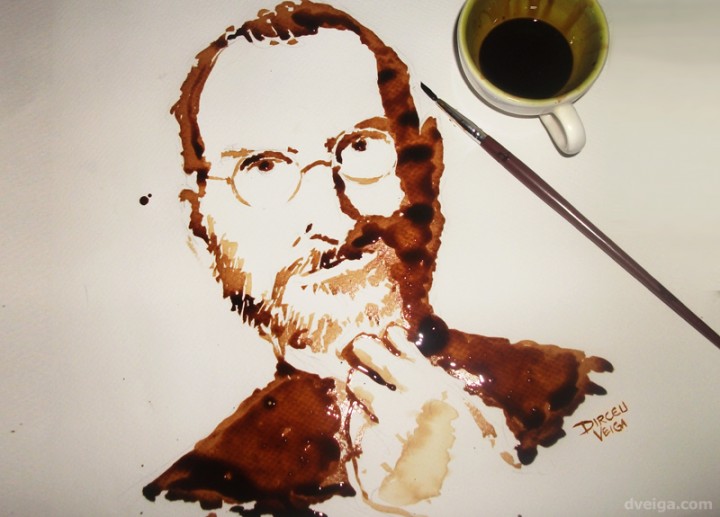 Have you ever sat through a lecture in your schooling days, and found that you were only able to recall just a line or two of what went on? Wouldn't it be fantastic if we could just skip all the other things and get to the good parts?
Or, as popular Singaporean radio station Gold 90.5FM used to say frequently, "hear only the good stuff":
Good news – that's exactly how inspiring quotes work. By condensing the finest pieces of advice into nuggets of wisdom, they are like drugs for the mind, providing young Padawans of any trade and craft with the boost they need. And it wouldn't be too far off base to argue that entrepreneurs in particular need – and indeed, crave – such inspiration the most.
Is it any wonder that almost any entrepreneur in the world has heard of Steve Jobs, and more importantly, his famous call in 2005 exhorting Stanford graduates to "stay hungry, stay foolish"? Such quotes about entrepreneurship stick with founders and makers, bringing them through the roughest and toughest times.
But rather than refer to heroes from far flung countries in another part of the world, it's far more comforting and relatable to hear it from sources nearer to home. That's why we have gathered 10 inspiring quotes on entrepreneurship, for and by entrepreneurs in Asia.
1. Jack Ma, Alibaba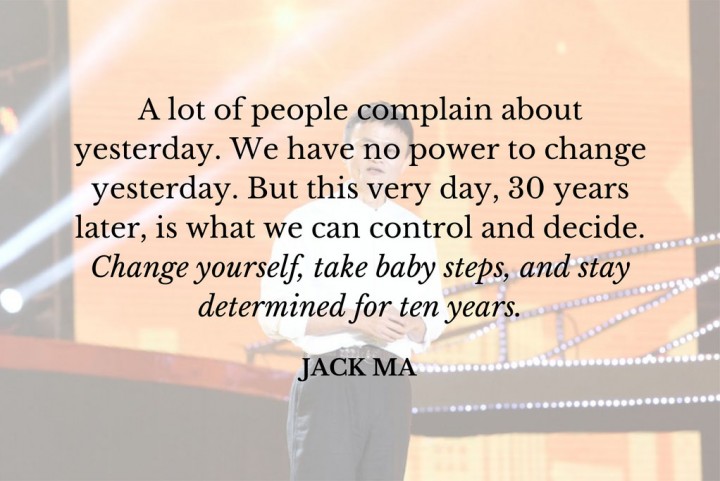 In his last speech as CEO of Alibaba:
A lot of people complain about yesterday. We have no power to change yesterday. But this very day, 30 years later, is what we can control and decide. Change yourself, take baby steps, and stay determined for ten years. I thank the times of change and everyone's complaints. Because when everyone is complaining, that is your chance, an opportunity. It's only in times of change that someone can be clear of what he has and wants, and what he needs to give up.
2. Mark Chang, Jobstreet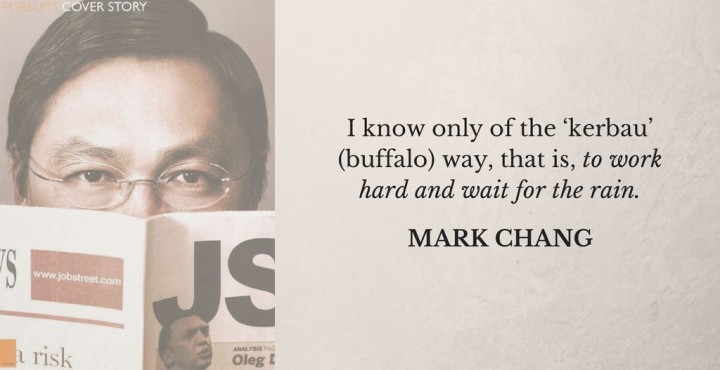 His advice to once-budding Malaysian entrepreneur, Khai Yin, who is now the founder of GoodPlace.my:
I know only of the 'kerbau' (buffalo) way, that is, to work hard and wait for the rain.
3. Firdhaus Akber, Streetdirectory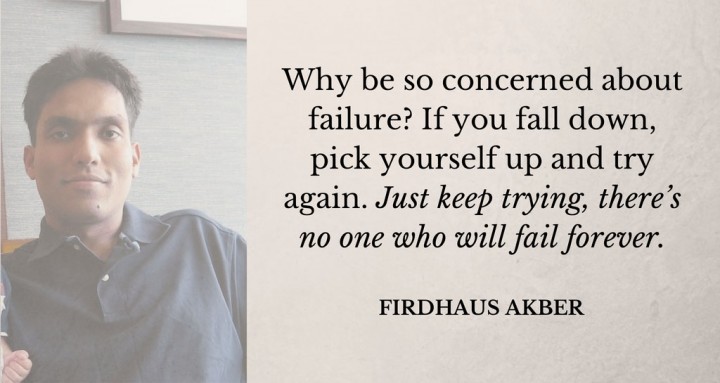 After being ousted from the company he founded, and fighting a lawsuit, Firdhaus knows what he's talking about when he advises entrepreneurs to be resilient:
Entrepreneurs need to understand that they may not be successful on the first time. Most aren't. One needs to learn to pick themselves up and try again when they fail. What I learned from my Hong Kong investors was their nonchalant attitude towards failure. Why be so concerned about failure? If you fall down, pick yourself up and try again. Just keep trying, there's no one who will fail forever.
4. Patrick Linden, Dealguru Holdings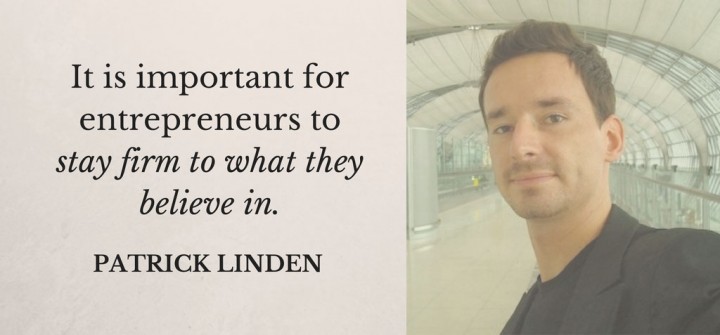 Advice is great, but Linden knows well the value of listening to the right ones:
It is important for entrepreneurs to stay firm to what they believe in. And if you need advice, go to the right people who have been there and done that rather than those who don't fully grasp the reality of entrepreneurship.
5. Terry Gou, Foxconn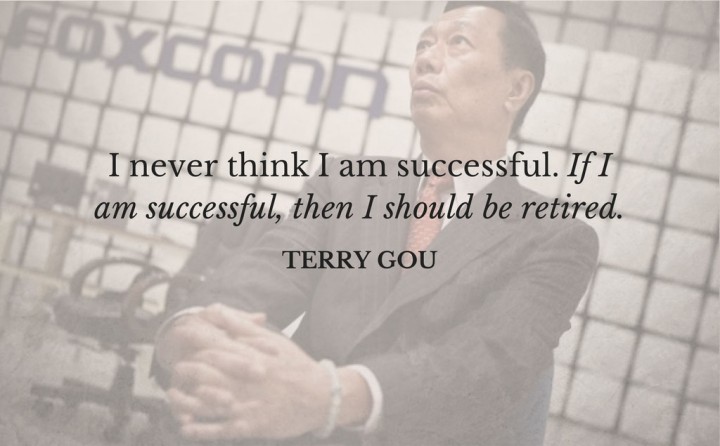 No matter how much success you achieve, Gou thinks that you should never ease up:
I never think I am successful. If I am successful, then I should be retired. If I am not retired, then that means I should still be working hard, keeping the company running.
6. Le Hong Minh, VNG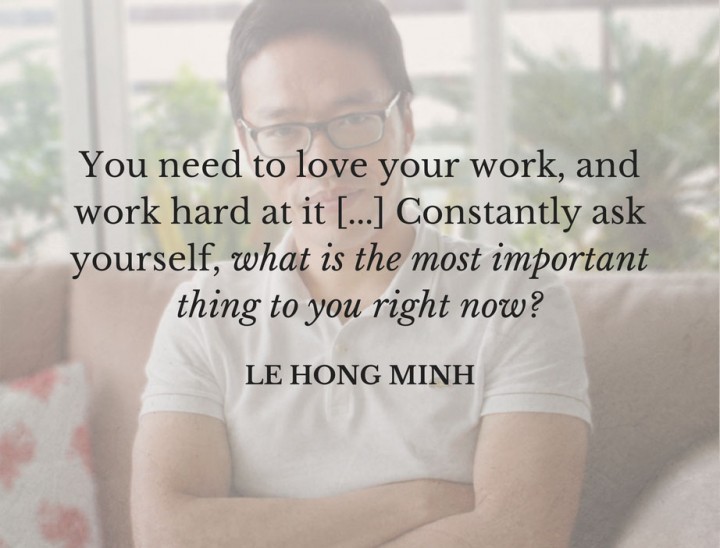 To be successful, Minh believes you should be working on what matters most to you:
You need to love your work, and work hard at it. To do that, you must pay attention to your priorities at the moment. Constantly ask yourself, 'what is the most important thing to you right now?'
7. Sachin and Binny Bansal, Flipkart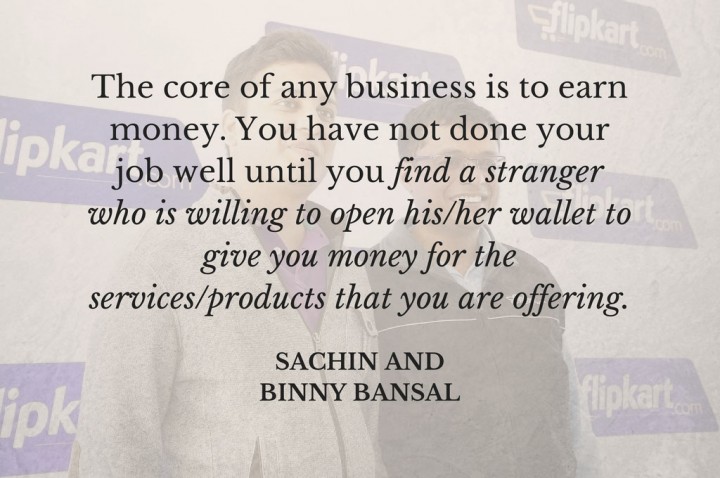 The journey to a billion dollars begins with the first customer, according to the Flipkart duo:
Perseverance and hard work are very important. The core of any business is to earn money. You have not done your job well until you find a stranger who is willing to open his/her wallet to give you money for the services/products that you are offering.
8. Manuel V. Pangilinan, PLDT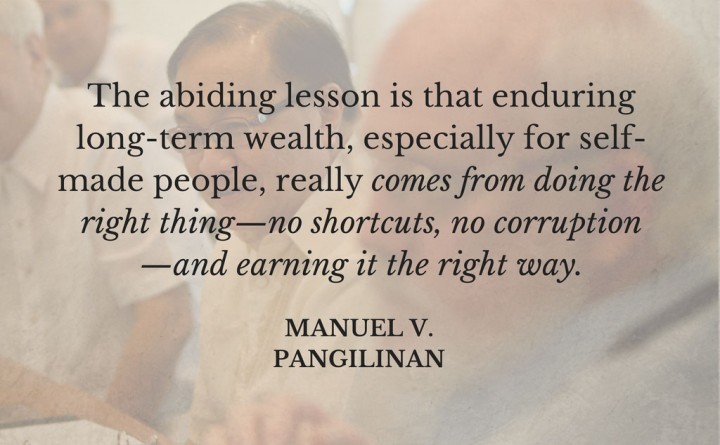 Pangilinan believes that honest, hard work is essential to success:
The abiding lesson is that enduring long-term wealth, especially for self-made people, really comes from doing the right thing—no shortcuts, no corruption—and earning it the right way.
9. Masayoshi Son, Softbank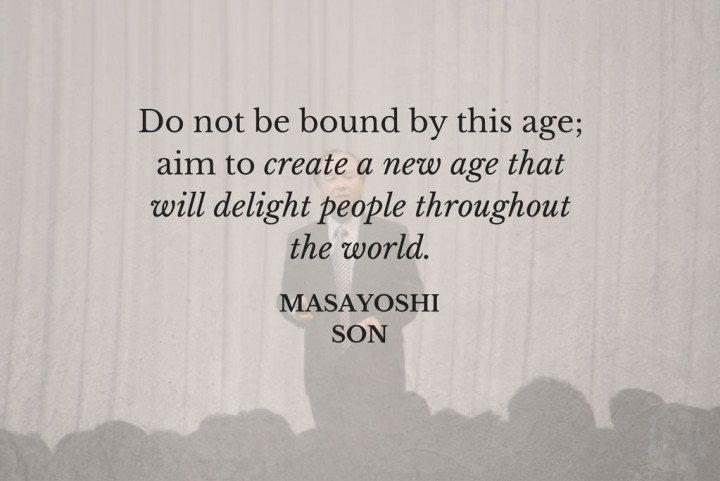 At an age where most typically choose to retire, Son still exhorts budding entrepreneurs and businessmen to think far into the future:
Do not limit yourself to thinking in the present. Think above and beyond. Do not be bound by this age; aim to create a new age that will delight people throughout the world.
10. Yoshikazu Tanaka, GREE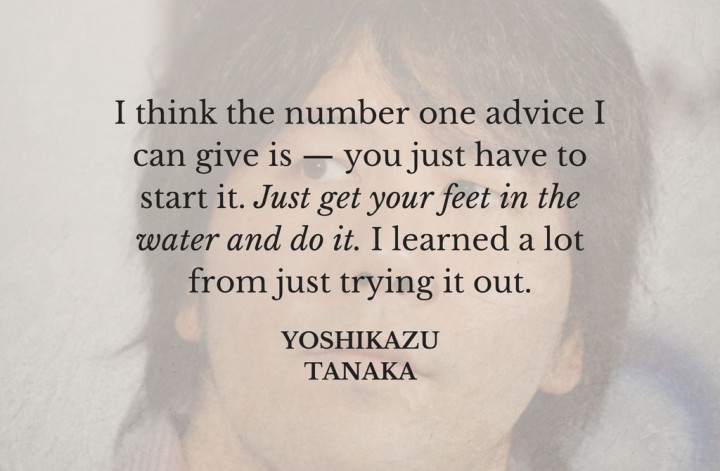 The "Mark Zuckerberg of Japan" says that getting started is half the battle won:
I think the number one advice I can give is — you just have to start it. Just get your feet in the water and do it. I learned a lot from just trying it out.
(Editing by Paul Bischoff; images in order of appearance via Flickr user Fast Icon, JobStreet.com Malaysia Facebook page, Flickr users M.I.C Gadget, IRRI Photos, Nobuyuki Hayashi, and proplaystation.ru)