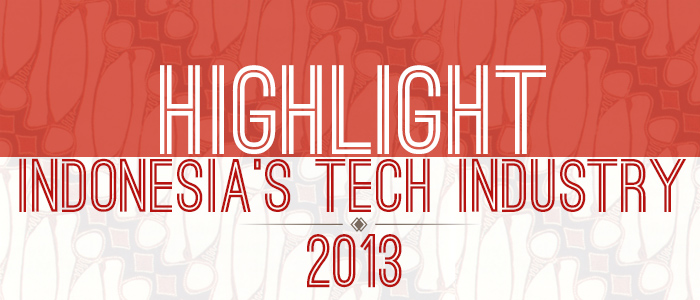 Let's look back at what the Indonesian tech industry went through last year. It's not just a history lesson, as it also points the way forward to new trends in Indonesia in the new year.
Indonesia now has 74.6 million internet users, and Jakarta citizens are now getting a taste of 4G speed. That will encourage more people to get online. Here are ten other tech highlights that we saw in 2013:
1. Indonesia gets more chatty
2013 was the year when messaging apps battled it out for the throne in Indonesia. Japan-based Line was the first-mover among the new wave of chat apps that are aiming to replace old and staid BlackBerry Messenger (BBM). China-made WeChat and Korea's KakaoTalk also entered with a bang, spending big money on celebrity-filled TV ads to lure in young Indonesians. Israel-based Viber launched its Indonesian language version last year, but it could lose out due to the aggressive marketing strategy employed by its Asian rivals.
Line now has 14 million users in Indonesia while KakaoTalk has 13 million. WeChat hasn't revealed any numbers for the country but it's growing pretty strongly thanks to its visibility boost from the joint venture with local media conglomerate MNC.
Of course, BBM, which is now available on Android and iOS, will also be looking to fight back in Indonesia. While the future of BlackBerry's phone business is still uncertain, its BBM app has been well received here.
2. Blood in e-commerce
It all looked rosy for Multiply in December 2012. The team was looking forward to its rebranding and transition to become a fully-fledged marketplace site. Fast forward a few months and the team was disbanded and the site shut down. This shows how ruthless and rich its investor, MIH, must be. Multiply's investor decided that they would rather allocate the funds to its other portfolio company, classifieds site TokoBagus.
(Read: Andi S. Boediman says Multiply's demise could be a good thing for Indonesia's e-commerce industry)
Japan's e-commerce giant Rakuten had a rough year in 2013 with its local joint venture partner, MNC Group. The pair
split up
and Rakuten
went alone
. Rakuten is still running its e-commerce venture in Indonesia, while MNC Media turned its attention to its aforementioned project with China's internet giant Tencent.
3. Big three telcos reach out to startups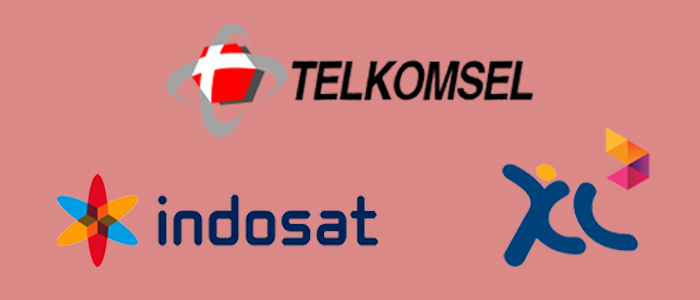 In the past few years, Indonesia's telcos competed with the each other over prices and the usual services like calls and SMS. They all decided that there's new battlefield in the OTT (over-the-top) segment (or as we know it, stuff that uses a mobile web connection). Telkomsel – the nation's biggest telco – launched its Teman Dev initiative to reach out to tech startups, Indosat worked together with Mountain Ventures to launch its accelerator program called Ideabox, and XL Axiata reportedly plan to open a local app store soon.
It seems the nation's telcos finally understand startups, and how consumers want to use more apps on their phones. In a related note, XL Axiata acquired another telco, Axis, to become Indonesia's second biggest telco. That meant it has leapfrogged Indosat.
4. More payment solutions
Indonesia – as with many other developing countries – still have problem with its online payment infrastructure. While we have local players like Indomog, UniPin, Doku, Veritrans, and Ipaymu, there are still more of them arriving in the form of BBM Money, CIMB Niaga's Rekening Ponsel, and Mandiri E-Cash.
BBM Money is an e-wallet service that requires its users to have a bank account at Permata Bank, so that doesn't really solve the core problem. What's awesome about Rekening Ponsel and E-Cash is that both those e-wallet services don't require users to have any bank accounts. We'll see if the three of them can help change Indonesia's payment infrastructure for the better in 2014.
5. Marketplaces everywhere
With Multiply out of the way, it looked like it might be a two horse race between e-commerce marketplace sites Tokopedia and BukaLapak. But then new rivals emerged. Now there are three more players in this e-shopping segment: Rocket Internet's Lamido, eBay's Blanja, and XL Axiata's Elevenia. 2014 is going to be tough year for all parties involved, battling for merchants as well as shoppers. Amusingly, all three sites appeared in November 2013.
6. More Chinese services coming in
2013 was also the year where we saw three Chinese internet giants – Tencent, Baidu, and Sina Weibo – entering the Indonesian market. Tencent is still very much focused on developing WeChat in Indonesia, while Baidu came in prepared with eight products readied for the archipelago. Sina Weibo plans to go after Indonesian users too.
Another Chinese web giant, Qihoo, has also revealed its intention to enter the market soon.
7. Anonymous Indonesia gets angry
The Anonymous collective in Asia Pacific got busy last year, including in Indonesia. It was sparked by revelations that Australia has been spying on Indonesia. That led Indonesian hackers to vent their frustration by hacking over 170 random Australian sites.
The issue got a bit tense as Anonymous Australia warned Indonesian hackers to focus their anger towards the ones truly responsible for the far-reaching surveillance: Australia's government. The two Anonymous collectives ended up working together to take down Australia's Secret Intelligence Service website.
2013 was a terrible year for CDMA network services in Indonesia with all of them recording consistent losses that took them to new lows. Telkom Flexi and Indosat's StarOne have announced their plans to shut down, while Bakrie Group's Esia recorded huge debt, and Smartfren isn't making any profit either.
It appears likely that Smartfren may well be the sole CDMA network survivor by the end of 2014.
Kaskus is Indonesia's biggest online forum with 600 million page-views from 40 million user visits every month. Its leaders – Andrew Darwis and Ken Dean Lawadinata – have become an inspiration for many tech entrepreneurs in Indonesia. The duo brought Kaskus back from the US to Indonesia, overcoming its bad reputation for sleazy content and changing it into a clean website. It ended up the best at what it does in the country.
Andrew and Ken are now the advisor and chairman of Kaskus, respectively. Sukan Makmuri is now the CEO. All eyes are on Makmuri to see if he can take Kaskus to the next level. We have high hopes that he can do well to answer that challenge.
All the signs were there: BlackBerry didn't launch any new phones in 2012 in Indonesia, while more affordable and more fully-featured Android phones were surging into the Indonesian market. The launch of the all-new BlackBerry 10 phones last year didn't help much as there were no longer the long queues you'd expect to see in Indonesia for a new BlackBerry device. The magic has gone.
Research firm IDC then made it official. BlackBerry is now third in Indonesia in terms of phones shipped in Q3 2013, pushed down by Samsung and local telco and phone brand Smartfren.
BlackBerry still has about 15 million users in Indonesia. We'll see if 2014 is a better year for the company there. Maybe its new phone codenamed 'Jakarta' can help spark a revival in Indonesia.
---
The tech scene in Indonesia is maturing as we speak. More big players – locally and internationally – are starting to realize how important the Indonesian market is. 240 million people can't be ignored, especially with many being so young and so eager for smartphones and new web services. We look forward to see what things will unfold this year.
Check out the 30 funding rounds and acquisitions from Indonesia in 2013: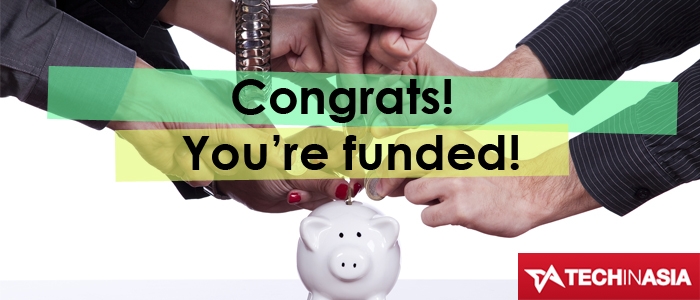 (Editing by Steven Millward)