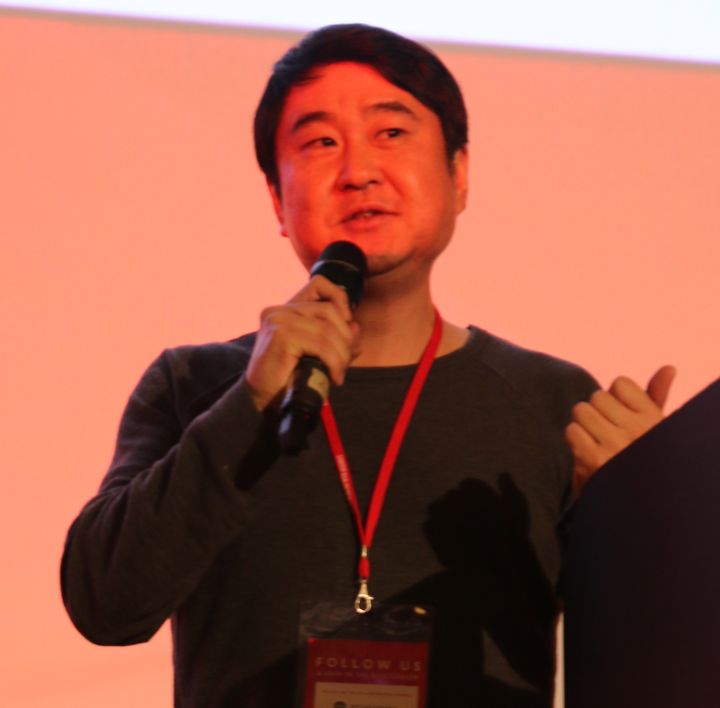 Asia is the not-so-secret sauce for the growth of messaging apps. This has been boosted by the fast-growing number of smartphone and tablet users in the region. The big chat app players are battling hard for the lead in terms of user-bases and features – and have been busy doing so for around two years now.
For KakaoTalk, building the startup into a chat app giant – with more than 100 million users – has involved a fair share of good experiences and some stuggles. At Startup Asia Jakarta 2013, Kakaotalk co-CEO Sirgoo Lee lays his cards on the table and shares the factors that have brought its success in the region.
#12:05: Lee takes the stage.
#12:06: 1. Learn from Failure: Lee says that in Google Play 400,000 out of 600,000 apps in Google Play didn't get any downloads. Kakao ran into failures in its first three years. Lee learned that they have to be quick and listen to their users.
#12:08: The best way for startups to find out what consumers want is to ask them.
#12:09: Kakao has top talented software engineers who were able to overcome difficulties, and this allowed them to be ahead of competitors.
#12:10: 3. Open Culture: Korea has a very strong tradition of hierarchy. So they tried to adopt American culture, including American names.
#12:13: They are also no secrets in the company, says Lee. He notes how important it is to share information with employees. "We encourage people to leave comments and insights for other employees on our internal network. It leads us to growth," says Lee.
#12:14: We also have very strong communication with our users," says Lee. Part of the product development process happening in KakaoTalk includes insights from consumers. In turn, Lee shares that users cared about them, too, and gave them support.
#12:16: Kakaotalk has over 120 million users today and 32 million daily unique visitors. The company manages to support 5.2 billion messages compared to Korea's telcos' 320 million messages a day. Following this, they are trying to transform into a social platform.
#12:18: Lee recalled when they launched the gaming service of Kakaotalk: "Nobody thought that instant messaging services and games could match," he says.
#12:20 Lee says Kakaotalk is now at the forefront of experimenting on what works for their growing consumers.
END
This is a part of our coverage of Startup Asia Jakarta 2013, our event running on November 21 and 22. For the rest of our Startup Arena pitches, see here. You can follow along on Twitter at @TechinAsia, and on our Facebook page.
(Editing by Terence Lee)