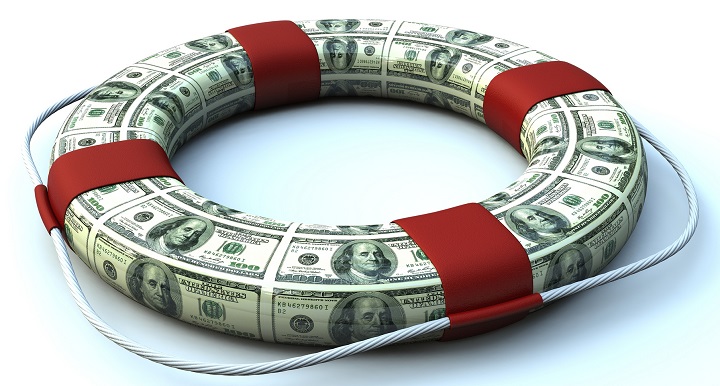 In the first part of this series, we looked at the most active institutional investors in Indian tech startups. The ranking was based on the number of deals made in the last financial year, which saw an investment of US$1.3 billion across 266 deals, including a multi-year high of US$427 million in the first quarter of 2014. The upswing in investments has continued this year, with Flipkart alone raising a whopping US$1 billion just last week, which was immediately followed by Amazon announcing US$2 billion of fresh investment to scale up and strengthen its Amazon India marketplace.
The large venture capital investments are obviously skewed towards startups which are well into their growth stage. It's much harder for a startup to attract seed funding in the early stages when it is building a product or service that is yet to be validated in the market. In Silicon Valley, technopreneurs who have made big exits are at the forefront of angel investments into early stage startups. In India, successful technopreneurs in the past have mostly made their money in the outsourcing and servicing business, which is very different from software product startups which typically have longer gestation periods.
See: Why India must fix its obsession with software services and pivot to products
This is beginning to change. Although the Indian startup scene has yet to see the big exits that happen with regularity in more mature ecosystems like Silicon Valley or Israel, there is a growing band of angel investors who see great future potential in India. Some are run by corporations, others are individuals or networks. They're driven as much by passion as hard-nosed business logic. What they have in common is a desire to spot a fledgling startup with promise, and a willingness to take a bet on it. Here then is a list of 10 such angel investors and seed funds who are active in India – in no particular order:
This is the country's oldest network of angel investors, which started in 2006. Last year, it signed 18 term sheets and completed 11 deals in a broad range of companies from food tech startup Mukunda to an online marketplace for co-operative and community-based producers GoCoop. It runs an incubator too, and ventured into Sri Lanka and the UK recently.
This one too dates back to 2006, when angel investing was still a new phenomenon in a conservative Indian setup. Adtech company InMobi and fashion estore Myntra, recently acquired by Flipkart, were some of its early bets. One of its first members was Sasha Mirchandani, who went on to found venture capital firm Kae Capital. Mumbai Angels made 14 investments last year.
India-based Harvard alumni formed this network in Bangalore in 2011. They have been mostly focused on tech startups in Bangalore, Mumbai, and Delhi. What differentiates them is the strength of the alumni network, which has chapters in several countries. The HBS Angels annual conference in Silicon Valley brings together global chapter leaders for sharing and collaboration.
This is another angel network with a proven track record. It has become more active recently, with seven startup investments last year, from bus ticketing platform TicketGoose and edtech startup Skyfi Labs to bioinformatics company Xcode. Chennai is also the home of IIT Madras, (Indian Institute of Technology, Madras) which acts as a hub for technopreneurs.
Another regional angel network growing fast is in Hyderabad, the capital of the recently formed state of Telangana. The Telangana government is committed to promoting a startup hub in a part of Hyderabad that is known as Cyberabad. Local activity and tour discovery platform Thrillophilia is one of the companies Hyderabad Angels invested in last year.
This one is an institutional investor but its focus on pre-revenue early stage startups makes it more like an angel. Started by Anand Lunia, who was earlier with Seedfund, India Quotient has made recent investments in consumer-oriented companies like property portal Grabhouse and pet network Dogspot.
Again this is a venture capital firm that is focused on early stage investments, and it had some big ticket ones like RedBus. One of the co-founders is Mahesh Murthy, a familiar figure in the Indian startup ecosystem and prolific writer. He went from selling vacuum cleaners to becoming a creative director in advertising before striking it rich in Silicon Valley.
Sharad Sharma
Talking of individual angels, one of the best known is Sharad Sharma, former R&D head of Yahoo! India. Investments in rising data backup and analytics firms like Druva and PeelWorks show his tech focus. He is also one of the most active evangelists in the Indian startup ecosystem, being a co-founder of iSPIRT (Indian Software Product Industry Round Table).
Rajan Anandan
The Google India MD – who is of Sri Lankan origin – is also one of the most experienced individual angel investors in India. He has backed more than 40 Indian startups, the most recent one being SocialCops, which provides data analytics for better administration of welfare schemes. A number of companies in his portfolio have a social focus.
Ravi Gururaj
He chairs the product council of NASSCOM, the country's biggest software industry association. Gururaj has been a successful entrepreneur himself with two exits from startups that were acquired by US companies. He is now a leading member on several angel platforms. His current focus is on driving the 10000 Startups program backed by NASSCOM and Google.
---
A caveat is in order here. This is an indicative rather than an exhaustive list. Many angel investments are made in stealth, so it may not be clear who are the most active right now. Besides, large VCs too are putting aside capital for early stage ventures – especially if they're ecommerce, adtech, mobility, and internet-related. Several of the people running these VC firms also invest in an individual capacity. Also, large tech companies have incubators and accelerators that look at early stage investments. And we're seeing a trend of startups preferring to bootstrap with the founders' savings or money from friends and family, until they're ready to scale up and attract a good valuation.
See: Seeking funding? Here are 10 investors in India you should meet
(Top image via StockMonkeys)