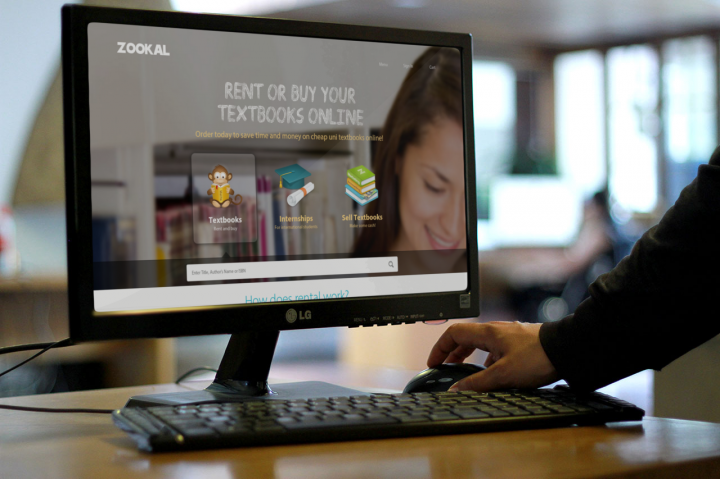 Zookal, an Australia-based platform providing digital textbooks, course notes, online tutoring, and internship opportunities, has raised $550,000 in funding. This round was led by Omer Regev, CFO of Gemini Israel Venture Funds, who is also former CFO of the US student hub Chegg, together with Silicon Valley's Filtro Investments, which brings total investments raised to date to $2.1 million.
The new funds will be focusing on two areas: building its domestic foundation and expansion in Asia. The textbook rental platform will look into buying early stage technology startups and companies within the education space in Australia. On top of that, it hopes to provide itself as an alternative platform to expensive textbook prices, and counter piracy within the Asia region.
More specifically, it will focus its initial expansion efforts on both Singapore and Malaysia, since joint ventures (JVs) have already been set up in both countries. Once these two countries have obtained sufficient traction, it will move into the broader Southeast Asian (SEA) region. CEO Ahmed Raider also told me that the company is also trying to understand the Indonesian market, keeping an eye out for potential joint venture partners, and hopefully enter the market next year. He adds:
Textbook photocopying is rampant in SEA and students use this as an option due to the high cost of textbooks. Zookal will provide an alternative to this system allowing students to rent their textbooks. This works out to cost only slightly higher than a photocopied textbook, yet is significantly better quality than a photocopied book and it is perfectly legal unlike photocopying and is significantly cheaper than buying new [ones].
Ahmed also said that the JVs in Singapore and Malaysia are doing well, and attributes the smooth collaboration to partners who have been operating in the education space over a decade. The Sydney startup hopes to create a change in the education industry within SEA.
Ahmed also said that Zookal will be introducing some of its digital offerings across SEA:
[Our digital offerings have] a reduced cost of entry and will allow local students to familiarize themselves with our brand before we offer textbooks and physical goods. This includes our video and content sharing platform which is launching early next year and our final year study app which already operates in Australia.
Zookal started off as a textbook rental platform back in 2011 by a group of university students who identified a gap for more affordable educational resources. It capitalized on Australia's $466 million textbook market for its initial growth, and looks to tap into Asia's $12 billion education sector.
The platform is currently getting 10 percent of the Australian student population (which works out to about 120,000 students) to the site, and anticipating a growth in upcoming months due to final exams. There is a good mix of local and international students, with most of them being college freshmen and sophomores.
Ahmed will also be heading to the United States in two week's time to meet with investors for its series B round, to support the upcoming global expansion plans, that includes developing new services and global scaling of its platform.
(Editing by Anh-Minh Do and Josh Horwitz)

Facebook Conversation
comments