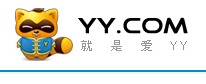 The Chinese online downloads and entertainment portal YY.com is looking to IPO in the US next year, and thereby raise between 100 to 200 million dollars. According to local media reports, Credit Suisse has been appointed to arrange it.
In the past, YY has attracted investment from Morningside Ventures, Disney's Steamboat Ventures, and GGV. It has raised at least US$33 million since its founding in 2005.
YY claims 120 million registered users, and as such is a huge digital entertainment portal. Its primary products include YY mobile and desktop IM, a small-scale e-commerce site that uses its own virtual currency, YY Music, online social gaming, and an education portal.
YY also has a popular downloads portal and a BBS, called Duowan, which is literally packed with pirated digital content. Pictured above is Apple's Keynote app for iPad which is a "free download" for registered users of the site (see it here; or pictured above). The Keynote app should sell for $9.99.
In some respects, YY is like Xunlei, the video and P2P platform which cancelled its planned IPO last month – partly due to investor concerns about its liabilities over copyright claims.
[Source: DoNews - article in Chinese]

Facebook Conversation
comments