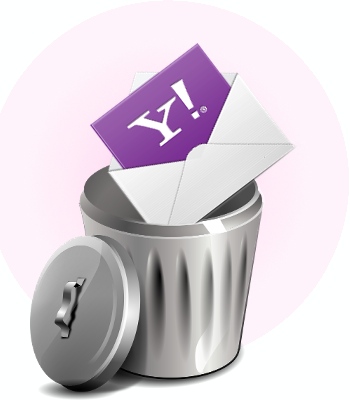 Yahoo China has announced today that its email service in the country will be shut next month. The Yahoo (NASDAQ:YHOO) email homepage has already ceased new registrations and is now informing current users that, from now to August 19, they'll be transferred over to Alibaba's 'Aliyun' email service instead.
Yahoo owns a 20 percent stake in Alibaba, the Chinese e-commerce titan that was first handed behind-the-scenes control of all Yahoo China operations backs in 2005, covering things like Yahoo email, search, and the news portal.
This Yahoo Mail shutdown could well signal the start of a total withdrawal from the country. While that hasn't been confirmed, new CEO Marissa Mayer looks to be shaking up the (very many) failing parts of Yahoo, so the lackluster performance in China could well put the entire operation up for the chop.
Yahoo is China's seventh largest search engine, with 0.28 percent market share of pageviews at the end of February of this year. That's a fraction behind Microsoft's struggling Bing, which has only 0.52 percent share. Baidu is the clear market leader. Aside from its woes in the search sector, Yahoo is also struggling up against the weight of local news and entertainment portals like Netease, Sina, Tencent, and even MSN.
Last December, Yahoo shut its rather dodgy music service in China, and also closed its blogging platform in Vietnam.
A few months before all that, Alibaba paid $7.6 billion to buy back about half of Yahoo's previous stake in the e-commerce company.
UPDATE: The official statement from Yahoo! China:
As part of the agreement to buy back the Yahoo! stake, technological support for China Yahoo! Mail service will be suspended and we will begin the China Yahoo! Mail account migration process beginning April 18 (April 17 PST), 2013; we will offer several options to our users to make this transition as smooth as possible, and China Yahoo! users will have four months time to migrate their accounts to the Aliyun mail service, the Yahoo! Mail service in the United States, or another 3rd party e-mail provider of the user's choice.
(Hat-tip to WantChinaTimes for spotting this)

Facebook Conversation
comments