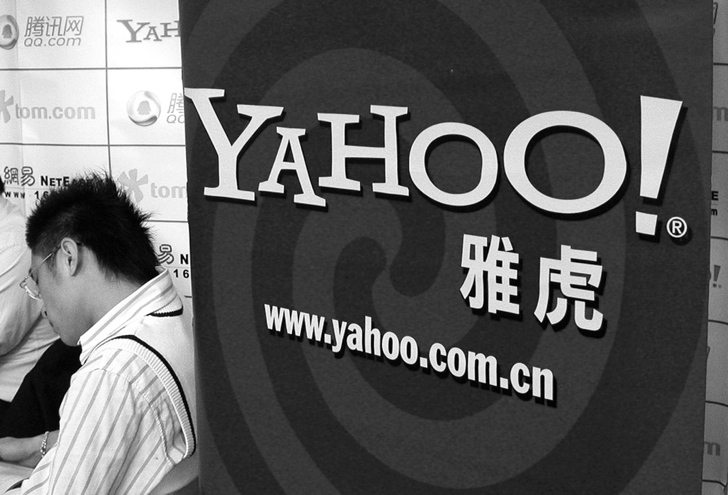 The few people who bother to visit the Yahoo China homepage will notice something different today. A couple of weeks after Yahoo (NASDAQ:YHOO) shuttered its Chinese email service, the embattled company has now pretty much given up on the Chinese market altogether with the closure of its Yahoo China portal.
That cn.yahoo.com portal now displays a brief goodbye message (pictured below) before redirecting to a civic responsibility page on Taobao, the e-commerce site run by Alibaba. Remember that Alibaba operates Yahoo China, and Yahoo retains a 20 percent stake in the Chinese e-shopping giant.
Rival MSN China remains fairly strong in the nation, but homegrown web portals like those from Netease, Tencent, and Sohu perform the best, and are also transitioning well to a growing number of smartphone readers.
All over for Yahoo in China?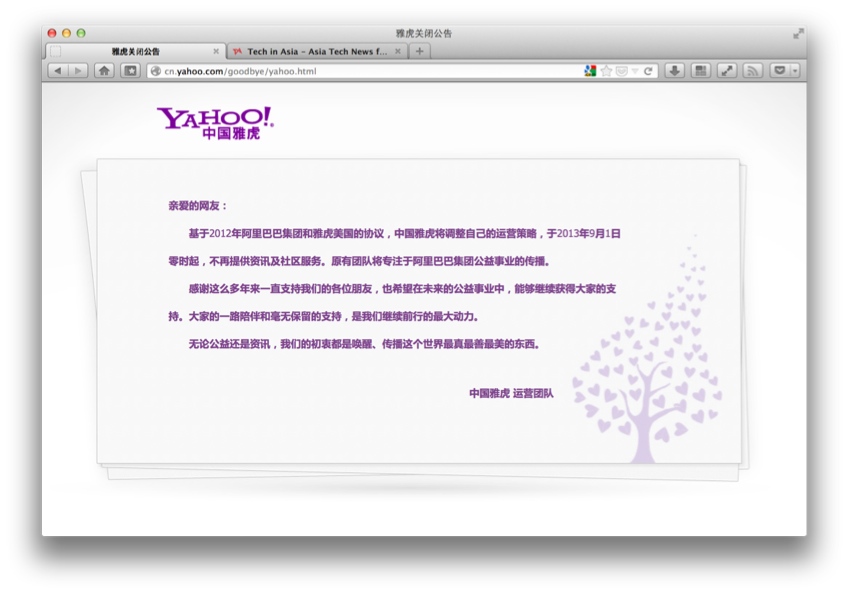 While Yahoo is technically still operating in China, it has few products remaining. Its music and MP3 site for China shut late last year. Its search engine is now in the deadpool now too, having limped along at approximately 0.25 percent market share – yes, a quarter of one percent – for a while.
Yahoo first ventured into China in 1998, with Alibaba picking up the operations in 2005 after Yahoo wisely invested $1 billion to take what was initially a 40 percent stake in fledgling Alibaba. Alibaba bought back half of the stake last summer for $7.6 billion, making a tidy profit for Yahoo. Alibaba still has the contract for lame duck Yahoo China until 2016.
(Source: Global Times; via TheNextWeb; Photo: Sohu)
(Editing by Anh-Minh Do)

Facebook Conversation
comments