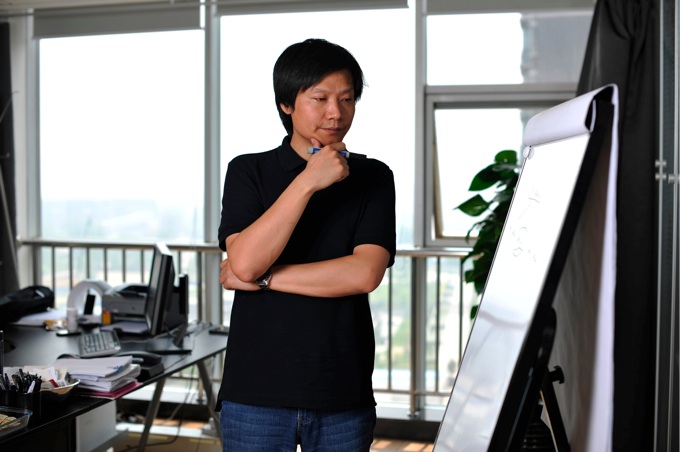 Lei Jun and Hugo Barra of Xiaomi, the Chinese phone maker that's caught the attention of the international tech industry, sat down for a live chat with AllThingsD's Kara Swisher at the Global Mobile Internet Conference in San Francisco yesterday, marking the company's first major American appearance after Barra's hire.
There, the three of them introduced Xiaomi's devices and business model to an international audience, and disclosed bits of information regarding the company's plans for its anticipated international expansion. Barra and Lei were understandably coy and did not name any specific markets of interest. However, Jun did give the following statement about the US market (translation ours, taken from Sina Tech).
Of course the US is a market we're extremely excited about. But until we make ample preparations, we won't be entering the US market.
Barra added that the company hadn't yet decided which markets it would enter.

Lei did, however, say that the market would have to have a strong e-commerce infrastructure and an active base of social media users. This would seem to indicate that Xiaomi will stick with its usual tactic of harnessing social media to generate excitement, and selling phones predominately through online channels.

Lei and Barra also confirmed that the company had no plans to deviate from Android and develop its own standalone operating system. Xiaomi devices currently run on a forked version of Android the company calls MIUI.

Last week Xiaomi sold 100,000 units of its new Mi3 device in 86 seconds, and 3,000 units of its MITV smart TV in 118 seconds. The company sold seven million devices in the first half of this year, raking in revenues of over $2 billion, and is on track to double those figures as the year comes to a close. The company is currently valued at $10 billion.

(Source: Sina Tech, Forbes)   (Editing by Steven Millward)

Facebook Conversation
comments