Around one year ago, we asked Lei Jun if his company Xiaomi was going to make a tablet, and he said no. But as Xiaomi's September 5 press conference draws closer, rumors have been swirling about the possible debut of a 7-inch tablet.
The latest piece of evidence being passed around? Xiaomi's invitations to the event itself. When the folks at iGeek got a hold of it, they thought it was rather strangely-shaped for a mailed invite. Then they compared it to a tablet, and came to the conclusion that the invite itself was shaped like a 7-inch tablet: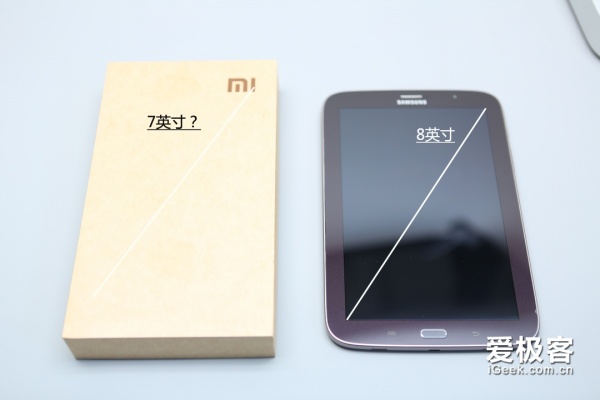 They've come to the conclusion that this means Xiaomi is definitely launching a 7-inch tablet. Grasping at straws? Probably. But this is worth passing along anyway because it illuminates the sheer amount of hype Xiaomi has been able to generate over just a few years of existence. Seriously, how many other companies can you think of that have people so interested in their potential new products that they scrutinize every tiny detail for hints like this? Lei Jun isn't a big fan of the comparison these days, but it sounds an awful lot like Apple, doesn't it?

Facebook Conversation
comments