This is a live blog; please scroll down for older entries.
---
#15:41: The event's over. So that's why Xiaomi's emblem for this event was two swords – the new flagship phone and new smart TV are its two-handed assault on its tech and web rivals. Thanks for following!
#15:33: The Xiaomi Mi2S lives on at a reduced price.
#15:30: There will be two models of the Xiaomi Mi3. The WCDMA one has a 2.3GHz Snapdragon 800 chip, while the TD-SCDMA one (for China Mobile only) gets the 1.8 GHz Tegra 4 chip. it's an odd split, but that's what's happening.
#15:27: How did last year's flagship phone, the Xiaomi Mi2S fare? A grand total of 9.14 million of them were sold.
#15:24: Here's the Xiaomi TV pictured. It also ships in October: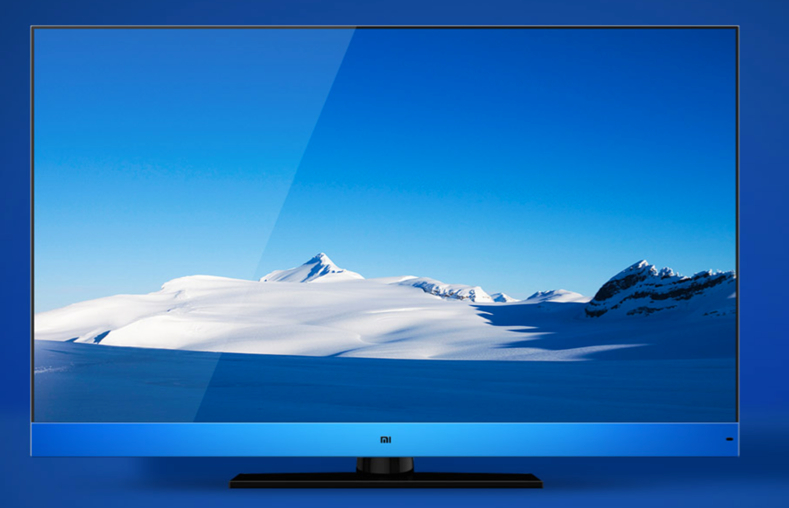 #15:20: A typically aggressive price for the Xiaomi TV – just RMB 2,999, which is $486. That Baidu smart TV OS device made by TCL unveiled yesterday is the same screen size but costs $740.
#15:18: The Xiaomi TV has a 47-inch screen and supports 3D.
#15:13: China's top search engine, Baidu, launched a smart TV yesterday (but not under its own branding), so this space is really heating up in the country. Video site LeTV also makes one. Alibaba is developing a smart TV OS as well.
#15:10: The Xiaomi TV itself has a quad-core Snapdragon processor running at 1.7GHz to power its Android-based smart TV OS.
#15:10: Here's a video demo of the new Xiaomi TV:
#15:08: The rumors were right, Xiaomi's also making a smart TV. remember it launched a set-top box last year, so it already has a smart TV OS (also Android-based).
#15:03: Prices: The new Mi3 will ship in October, and will cost RMB 1,999 ($325) for the 16GB model and RMB 2,499 ($405) for the 64GB version.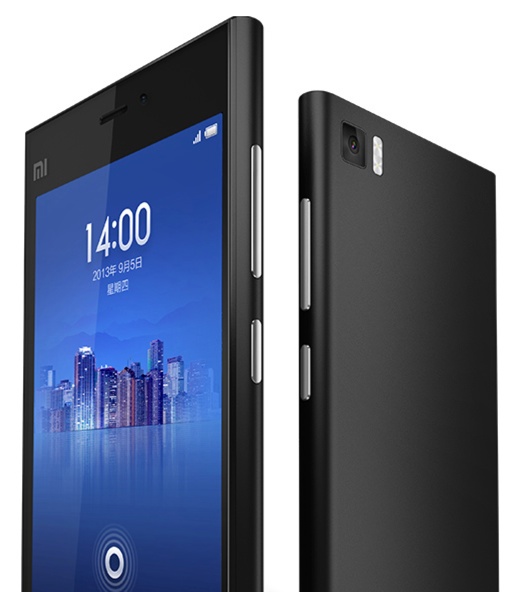 #15:02: Remember that Xiaomi is hoping to sell 20 million of its Android-based phones this year, across mainland China, Hong Kong, and Taiwan.
#15:00: Xiaomi's also making this neat folding case for the Mi3, in a variety of colors: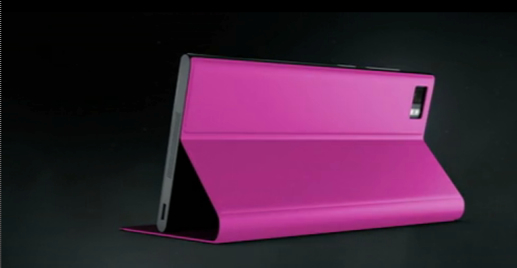 #14:58: Here's a video of the new Mi3 that Xiaomi just posted to Youku:
#14:56: The new Mi3 weighs 145g, which is a bit hefty. Perhaps no more cheapo plastic for Xiaomi's flagship phone? The battery is 3050mAh.
#14:54: OK, finally, here's the phone shown in full. Lots of color choices. 8.1mm thin, which is fairly thin.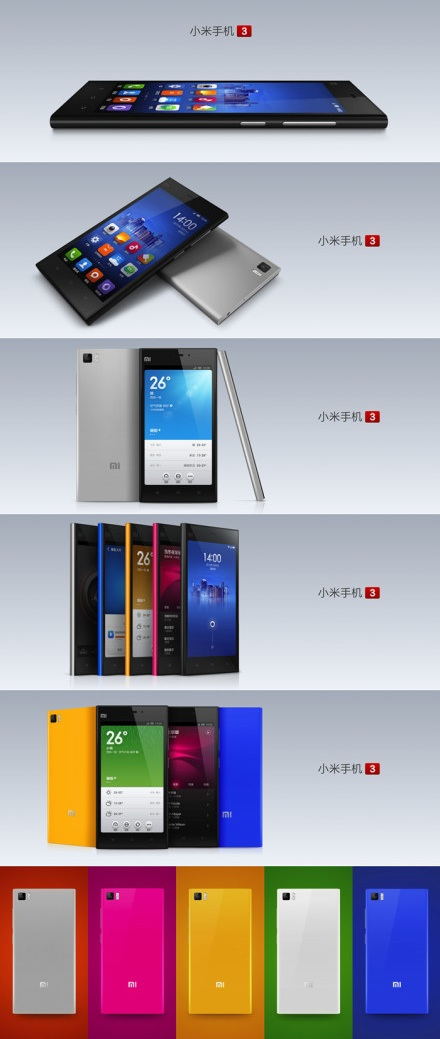 #14:51: Still no images of the entire Xiaomi Mi3 body yet, but from other snippets it seems to look a bit like the Nokia Lumia 920 with a colorful bulge of a body that extends out slightly from the screen. That's also in contrast to Xiaomi's previous block-like phones.
#14:48: For the first time, Xiaomi is picking up NFC. Also, the phone will support the newer, faster 5G wi-fi protocol as well as the 2.4G system.
#14:45: By the way, Xiaomi is having serious overcrowding issues at the event, despite the much larger venue than last year's. Our own Beijing-based editor Paul couldn't get it, so I'm doing this remotely from a different city. Yay internet!
#14:43: The Xiaomi Mi3 has a 13MP rear camera, up from 8MP on last year's Mi2.
#14:39: Here's the new Xiaomi Mi3: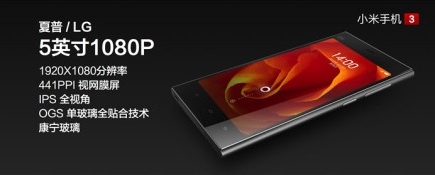 #14:36: That 5-inch screen will be grow from 720p to 1080p, with 441PPI from its 1920×1080 resolution.
#14:35: Bigger screen: The Xiaomi Mi3 will have a 5-inch screen, larger than the 4.5-inch 4.3-inch of last year's flagship phone. Not quite phablet size (hate that word), but still more of a handful.
#14:33: The new Xiaomi Mi3 phone will be powered by an NVIDIA Tegra 4 chip.
#14:27: Former Google VP and Android man Hugo Barra joined Xiaomi last week in a shock move. He's at this launch event in Beijing (pictured on right with Xiaomi CEO Lei Jun on the left). He starts his new job in October with Xiaomi.
#14:20: It's now underway. A new Xiaomi flagship phone (Mi3?) is assured, but there could be more new hardware too, such as a rumored smart TV.

Facebook Conversation
comments