The market research crew at GlobalWebIndex has compiled a list of the 10 most used smartphone apps in the world in Q2 2013.
Among the list of usual suspects – Google Maps first with 54 percent usage; Facebook's app second with 44 percent – is one interesting non-western app. In fifth place you'll see WeChat, the China-made messaging app that has nearly 400 million registered users and global ambitions. Though most of WeChat's users are in China (about 70 million are overseas), the app apparently has such an engaged user-base that it was used by 27 percent of all smartphone owners in Q2. That puts it above Twitter and Skype in this survey.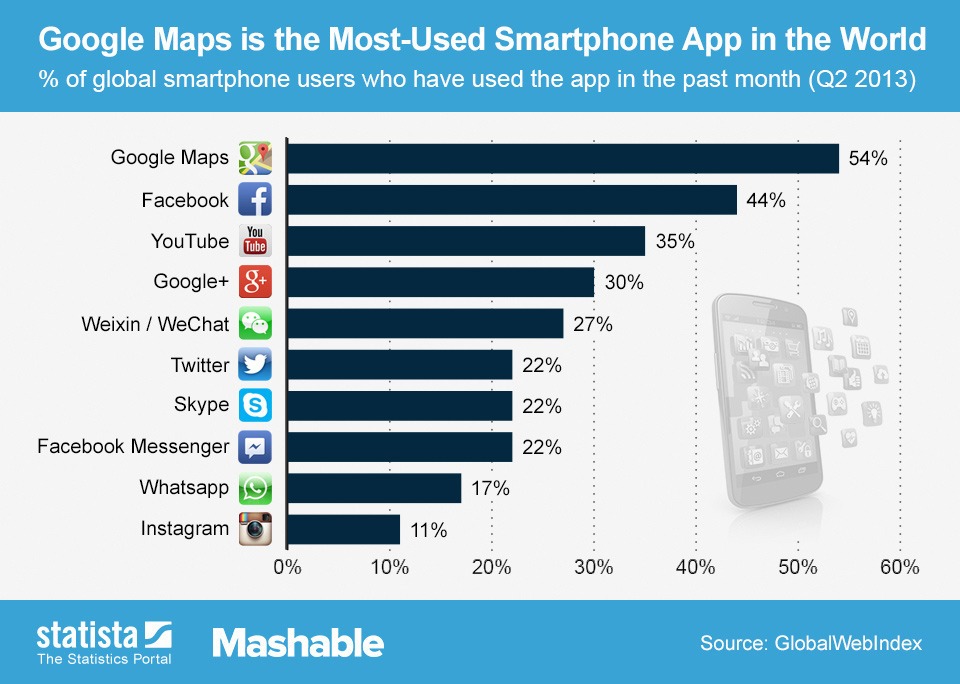 (Source: Mashable and Statista)
(Editing by C. Custer)
Have Your Say!