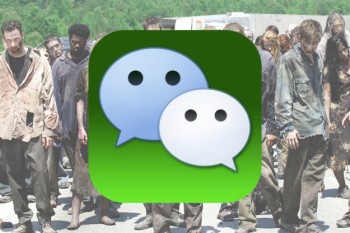 Verified accounts on Tencent's chat app WeChat are supposed to be trustworthy. Tencent verifies each application for an "open platform" account itself, and it isn't supposed to be possible for a third-party to set up a verified account on behalf of someone else. I say "supposed to be" because it seems quite obvious that despite Tencent's rules, that is happening. A lot.
A quick search on Taobao reveals that there are hundreds of sellers offering WeChat verification services. One of the most popular requires only three things from someone who's looking to get an open platform account officially verified: that they also buy 500 followers (which costs 25 RMB, about $4), that they have a verified Sina Weibo account, and that their Weibo nickname be the same as their desired WeChat account's name. And even those last two conditions are apparently negotiable, as people without a verified Weibo account are encouraged to contact customer service and work something out. In the comments, customers praise the Taobao seller's professionalism and speed at getting accounts verified within just days or even hours of the transaction being completed.
That Taobao account alone has had more than 1,500 recent transactions and it's not the most popular one on Taobao; altogether there look to be tens of thousands of people who have bought services like zombie WeChat followers and WeChat account verification. As WeChat becomes a more widely-accepted promotional tool, it seems that the chat app is following the same path as Weibo did before it, where "verified" accounts and follower counts don't really mean much of anything.
(h/t to the Beijing Business News)

Facebook Conversation
comments