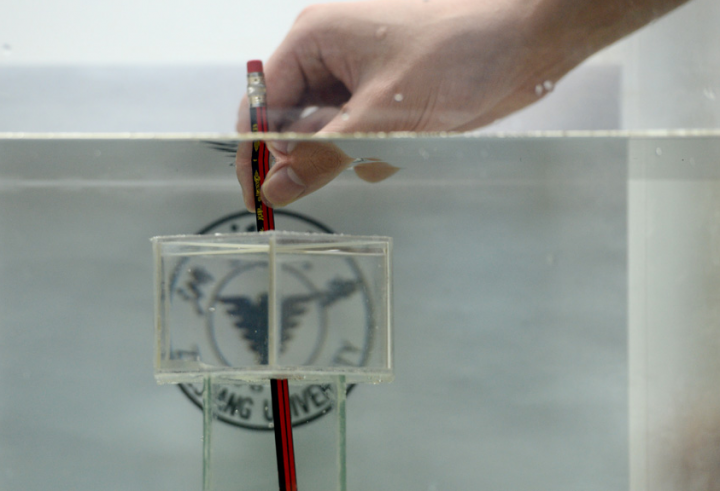 Researchers from China's Zhejiang University and Singapore's Nanyang Technological University have developed an "invisibility cloak" of sorts that can render real objects undetectable to the naked eye.
According to Want China Times (hat-tip Shanghaaist), the technology consists of thin panels of glass that bends the light surrounding an object.
The research team has reportedly been able to make portions of a pencil disappear (as pictured above), along with a goldfish (plausible) and a cat (insane).
Scientists state that the technology remains rudimentary for the time being, but added that it could eventually find use in surveillance, entertainment, and security.
(Editing by Terence Lee)

Facebook Conversation
comments